A Gator for the Ages: College's namesake pledges $75 million
Alumnus' gift to the Warrington College of Business Administration is the largest in University of Florida history.
Friday night marked a historic moment for the Warrington College of Business Administration and the University of Florida.
During the Academy of Golden Gators banquet, UF President Bernie Machen announced that Al and Judy Warrington have pledged $75 million to the Warrington College of Business Administration. Their gift, the largest ever to the University of Florida, will be used toward enhancement and support for faculty research and teaching initiatives.
The gift makes Warrington (BSBA '58), the namesake of the business college, the first $100 million donor in UF history.
This gift will have a lasting impact on the College for generations to come, and serve as an enduring model of loyalty and generosity from the Warringtons. Here is how this monumental gift will impact the Warrington community.
Students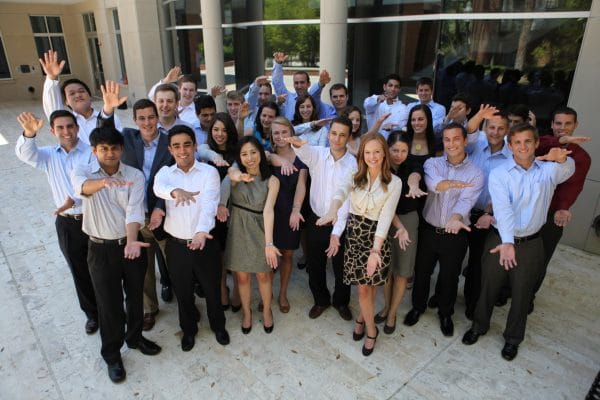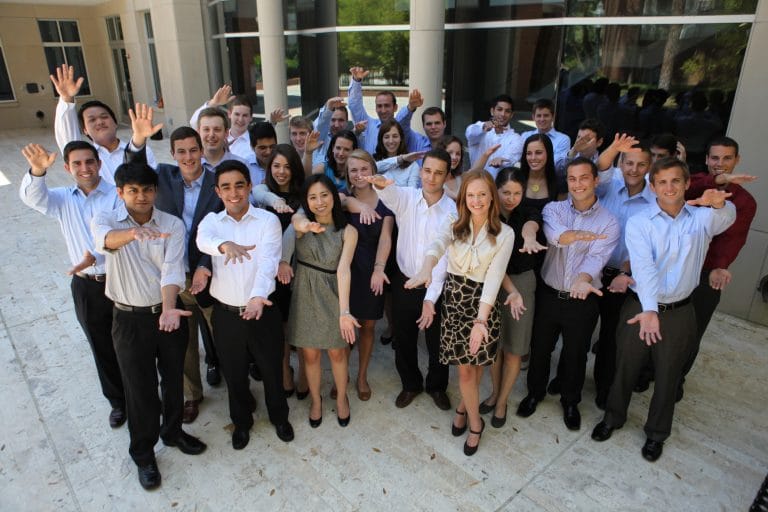 Warrington students are some of the most focused and driven business students in the country. Providing these students every possible advantage is the College's mission. This gift provides the College the funding to recruit the world's best thought leaders, and bring them to Gainesville where they can shape and inspire these future leaders of industry. These influential scholars will bring new ideas and innovative teaching methods that will arouse our students' curiosity and prepare them for the challenges they will face in the business world. This gift will also provide the freedom to continuously improve our curriculum and enhance our learning environment with state-of-the-art technology to make the College an undeniable authority in business education.
Faculty/Research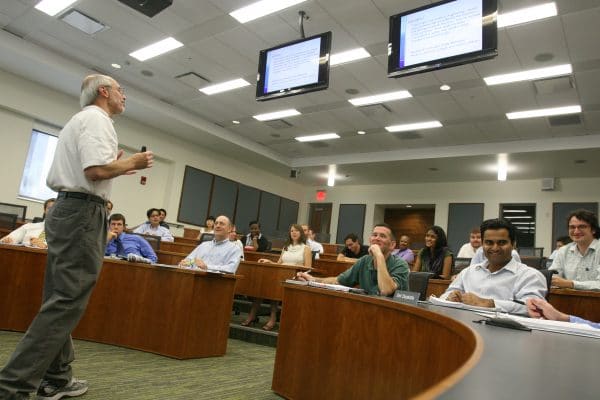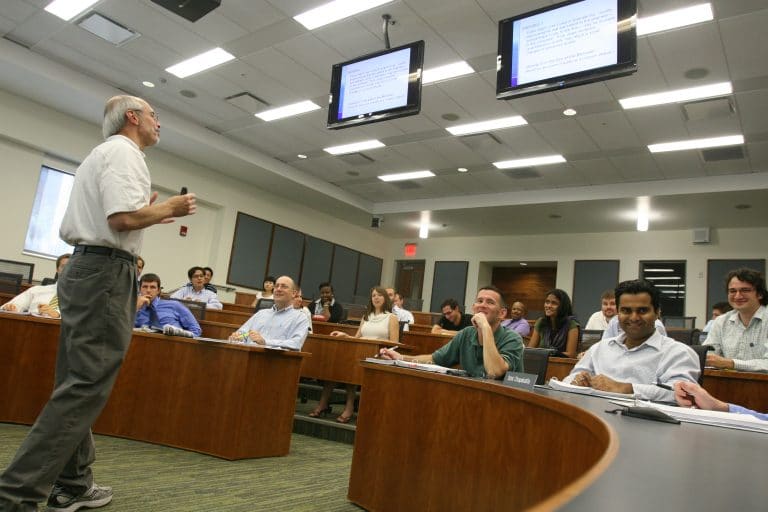 Fabulous. Incredible. Greatest. These are the adjectives Al Warrington used to describe the professors he encountered as a business student at UF. These professors had a dramatic impact on Warrington's life and set him on a path for extraordinary success. Warrington's gift is intended to retain equally talented professors and researchers who can make a similar impact on today's students. It will provide our faculty increased resources to expand their research agenda, enhance the in-class learning environment and support other academic initiatives. This gift signifies the College's commitment to put faculty first, and give them the resources necessary to maximize their impact.
Alumni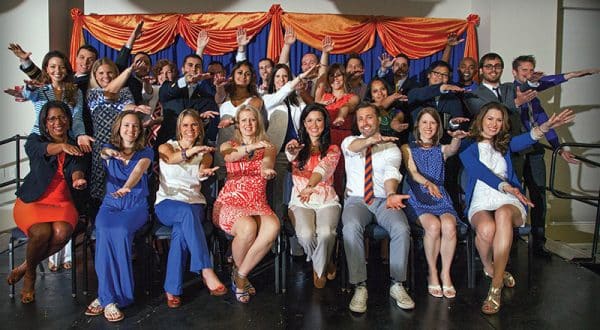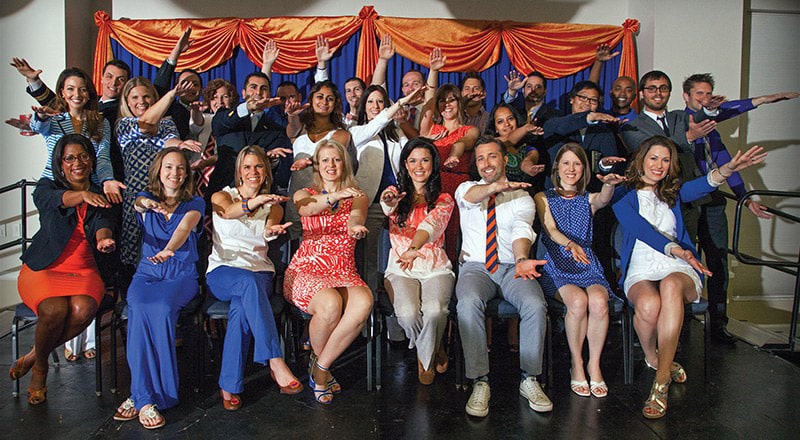 This gift reverberates to every one of our 60,000-plus graduates. Warrington's gift is an inspiring example of the impact of private giving. The enhancements his gift should provide will help the College's reputation grow and enable it to climb in national rankings. That rise translates to a direct increase in the value of our alumni's degrees enabling them to seek more prominent and lucrative positions in the workforce. As the College's reputation grows in prestige, so do the benefits for all Warrington graduates.
University of Florida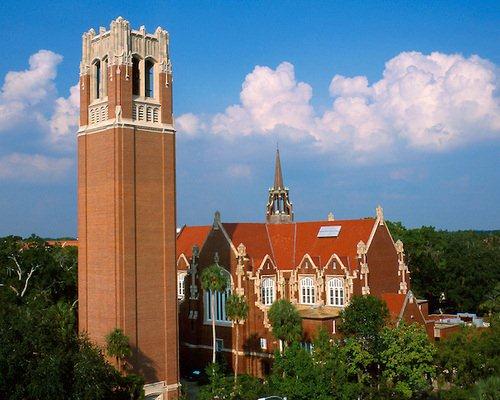 The impact of Warrington's gift on UF is staggering. Not only is it the largest gift ever given to UF, but it accentuates the university's UF Rising to National Preeminence campaign. The objective for UF Rising, an $800 million campaign, is to hire up to 130 faculty, and support existing and new faculty with 107 more endowed chairs and professorships. This "brain gain" strategy aligns with UF's goal to become one of the nation's top 10 public universities.
Gainesville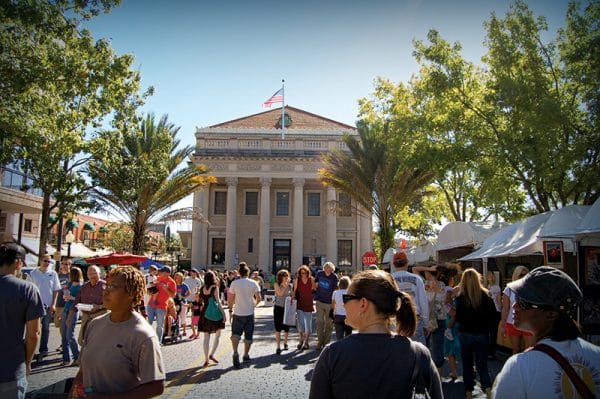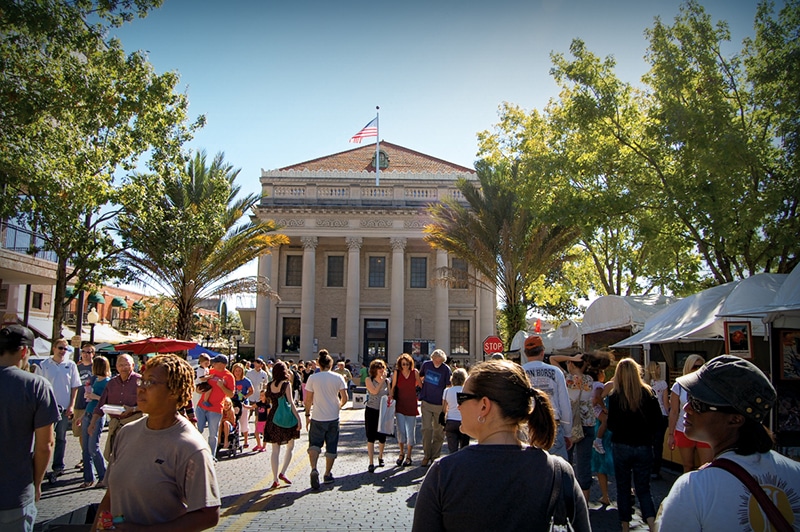 The benefits of Warrington's gift are not restricted to the business campus. As more talented faculty and students arrive at Warrington, the more Gainesville's business community should prosper. As these talented students learn the art of entrepreneurship, they'll be more likely to launch their ventures in Gainesville where the startup community is thriving. Business faculty can collaborate with these students, advise established businesses or participate in civic issues where their business expertise would be utilized. This influx of human capital will enrich Gainesville and its surrounding areas creating a more vibrant and thriving economic environment.
Prospective Faculty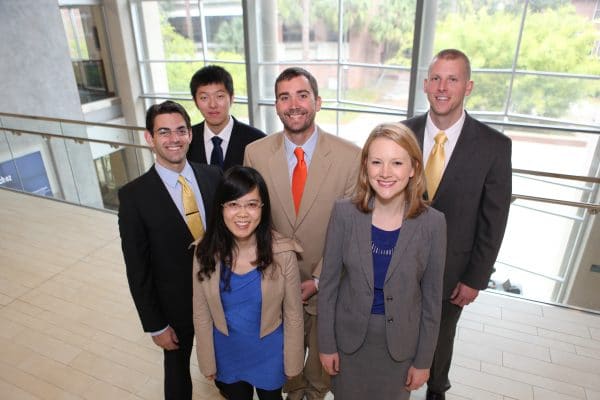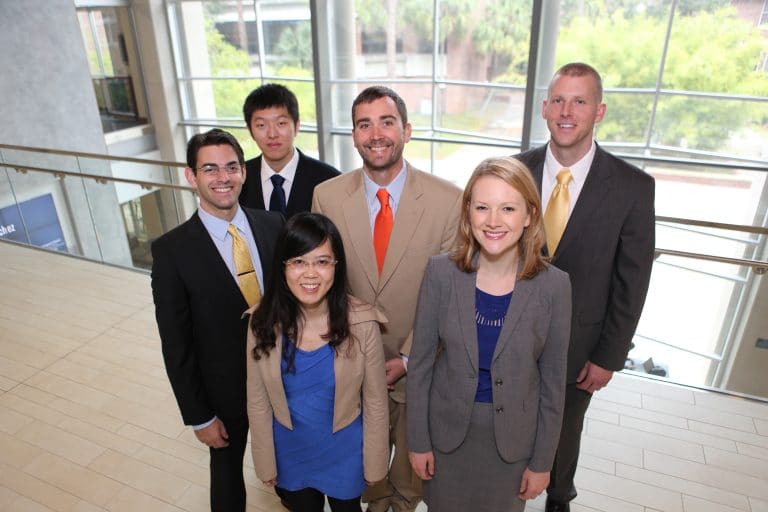 In addition to retaining our most talented professors, recruiting first-class educators is a top priority for the College. This gift sends a clear message to the academic community that Warrington is prepared to compete for the world's best and brightest minds, values scholarly contributions and supports its faculty members in their pursuit of innovative research. This gift is evidence of the financial foundation Warrington has established for our researchers, making the College an appealing and enviable environment to conduct their work. In addition to attracting top faculty, this gift will also draw the nation's top doctoral students so that they may learn from and collaborate with these elite researchers.
Prospective Students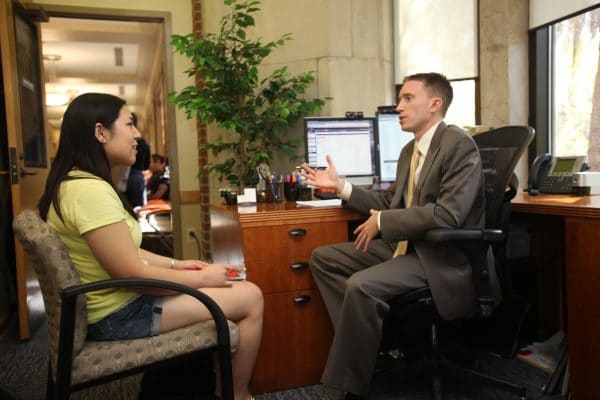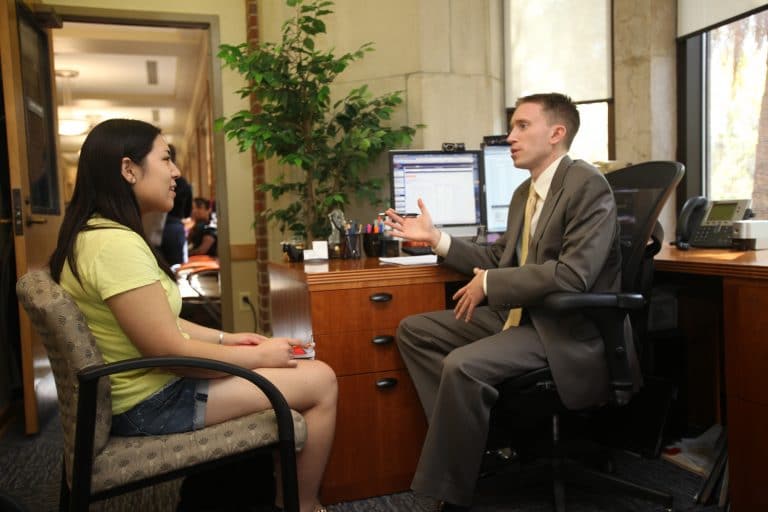 Getting the attention of the state's and nation's top students can be difficult, but a gift of this magnitude should make young business-minded students take notice. Whether it's recruiting undergraduate, graduate or doctoral students, Warrington's gift signals the College's willingness to go the extra mile and provide the necessary funding to equal and surpass the nation's top business schools. With this gift, prospective students can feel confident that whatever their interests—accounting or entrepreneurship, finance or marketing—the College will afford them the optimal setting for success for their entire tenure at Warrington.
Al Warrington's Milestone Gifts
1996—Recognizing the value and impact of faculty, Warrington provided a major gift to establish an endowment for the College. The gift provided much-needed faculty support.
2009—Warrington committed $16 million to establish another endowment supporting the College's accounting and entrepreneurship programs.
2014—Al and Judy Warrington make UF history by pledging a $75 million legacy gift, the largest ever in UF history.
The Warrington File
Alfred Coard Warrington, IV
Born: September 5, 1935, Upper Darby, Pennsylvania.
Degree: Bachelor of Science in Business Administration with a major in Accounting, University of Florida, 1958.
Family: Wife: Judy; Children: Al Warrington V (BSBA '82, JD '85), Tom (BSESS '89).
Notable UF Service: Inaugural member of the College's Business Advisory Council…Appointed UF Trustee in 2001…Served as President of the UF Alumni Association and Gator Boosters…Member of the UF Foundation Board of Directors…Driving force behind the founding of the UF School of Accounting (now the Fisher School of Accounting) in the late 1970s.
Notable UF Honors: University of Florida Distinguished Alumnus (1979), Fisher School of Accounting Outstanding Alumnus (1985), Florida Athletic Hall of Fame (2003), University of Florida Lifetime Philanthropy Award (2014).
Business Accomplishments: Served in numerous leadership positions for more than 30 years at Arthur Andersen & Co., one of the nation's largest accounting firms…Created Houston-based environmental company Sanifill, Inc., which has since merged to become Waste Management Inc., the nation's largest environmental services company…Founding member of Atlanta-based House of Cheatham, Inc., a health and beauty aids venture; Houston Plating and Coatings, an oilfield service company, and Gulf Coast Mechanical in Tyler, Texas, which specializes in coating coils for air conditioners and generators.