US News ranks Hough Graduate School of Business among top 20 publics
GAINESVILLE, Fla. – The Hough Graduate School of Business at the Warrington College of Business Administration tied for 19th among U.S. public business schools in U.S. News & World Report's "Best Graduate Schools 2015" edition released Tuesday.
The UF MBA Traditional (full-time) Program at the Hough Graduate School of Business ranked 41st overall among both public and private institutions, and was the only full-time program in the state of Florida to appear in the rankings. UF MBA's Working Professional (part-time) Program, which includes the Professional Two-Year, Professional One-Year and the Professional MBA in South Florida, ranked 15th among U.S. publics and 24th overall.
"UF MBA at the Hough Graduate School of Business again being recognized as one of the nation's top 20 public programs is certainly gratifying," said Dr. S. Selcuk Erenguc, George W. and Lisa O. Etheridge, Jr. Professor and Senior Associate Dean for Graduate Programs. "This ranking reflects the notable achievements of our first-rate students, talented faculty and devoted MBA staff."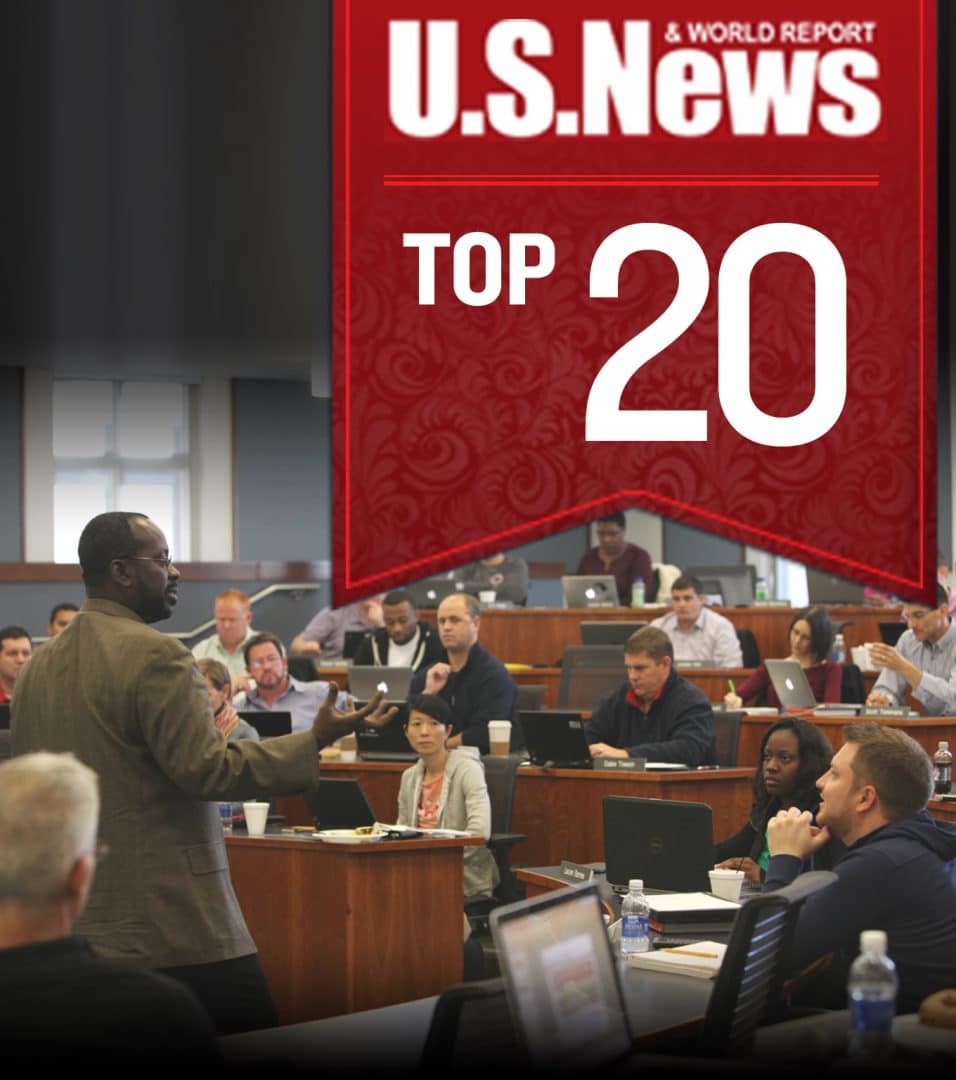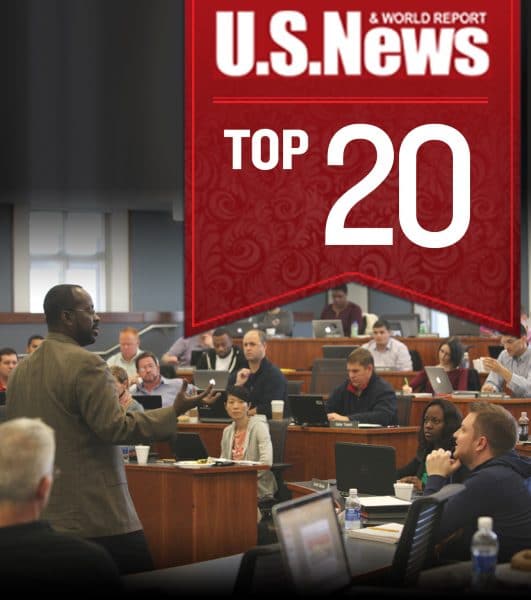 UF MBA's student quality, admissions selectivity and value were again recognized as among the nation's best. UF MBA full-time students ranked eighth in average undergraduate GPA (3.55), and the program's acceptance rate was a demanding 25.7 percent (19th among all programs). UF MBA's return on investment, a foundation of the program, was substantial. UF MBA had the third-lowest out-of-state tuition and fees among U.S. publics ranked in the overall top 50 ($31,035).
"Our overarching program strategy is fairly simple," said Alex Sevilla, Assistant Dean and Director of UF MBA Programs. "We create the highest-quality learning experience possible for a select group of the world's best MBA students, and deliver this experience with a clear focus on value and ROI."
Additionally, in U.S. News' specialty categories, the College's graduate Accounting Program was ranked ninth among U.S. publics and 25th overall based on the strength of our faculty's peer assessment.
U.S. News & World Report surveyed deans and MBA directors of 448 master's business programs accredited by the Association to Advance Collegiate Schools of Business (AACSB International) and corporate recruiters who previously hired MBA graduates from ranked programs.
The rankings measured Placement Success (average starting salary and bonus, employed at time of graduation, employed three months after graduation) and Student Selectivity (average GMAT and GRE scores, average undergraduate GPA and proportion of applicants accepted by school).
Among public and private universities:
41st Overall
25th Part-Time MBA (tied)
25th Accounting
Among public universities:
19th Overall
15th Part-Time MBA (tied)
9th Accounting