AI is up and walking
Brett Adcock (BSBA '08) has a knack for getting his businesses off the ground – flying and walking.
Since founding his sustainable air mobility company, Archer Aviation, in 2018, Adcock has moved onto a new startup: Figure AI.
Figure AI is a robotics company intent on designing humanoid robots that use artificial intelligence to complete human-level tasks, such as household chores and warehouse and factory work. In October, the company unveiled the design of the robot and announced their latest milestone: the Figure robot is up and walking.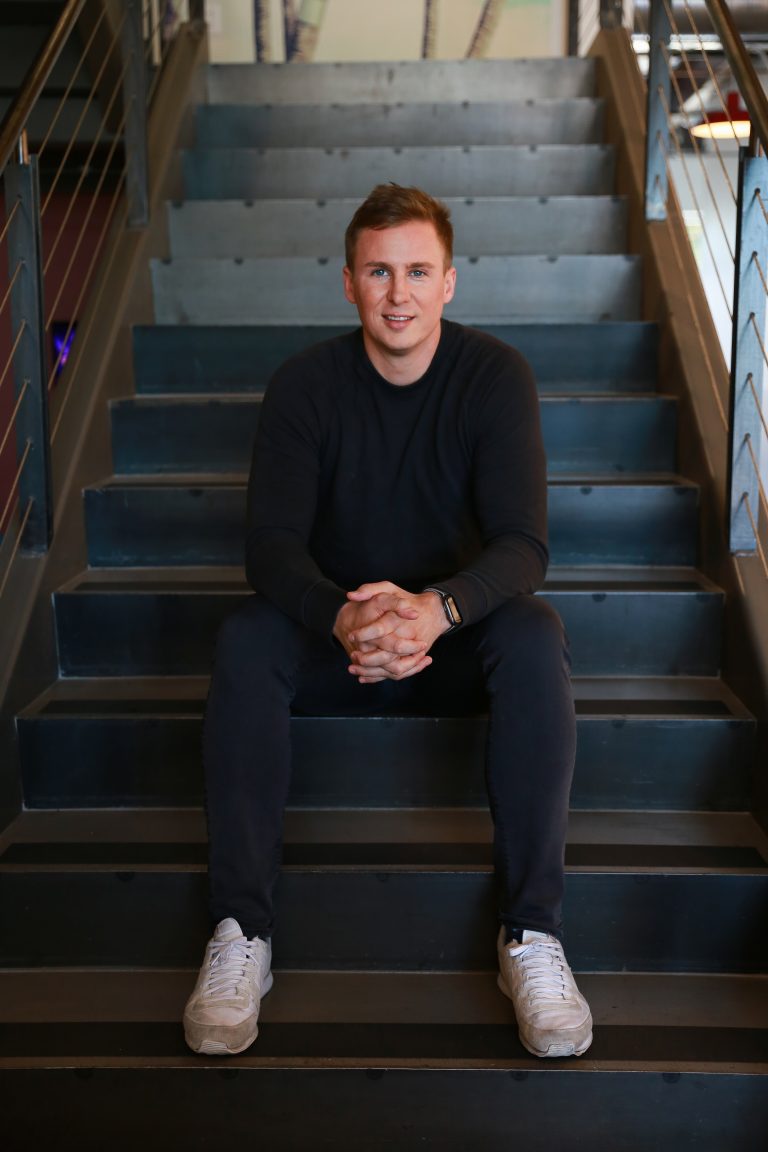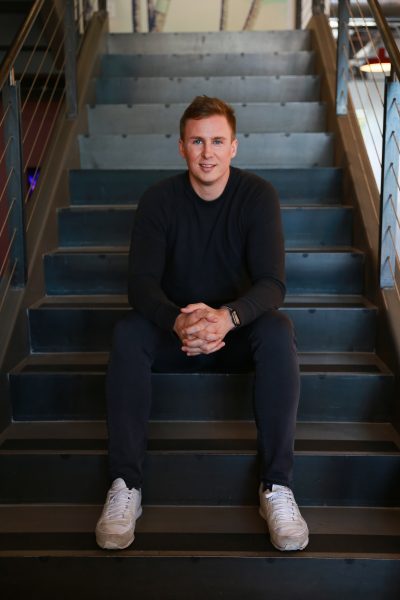 Walking is one of the most difficult features to reproduce in a robot, but after only a year of development Adcock and his team, formerly Boston Dynamics, Tesla, Apple Self-Driving and Google DeepMind employees, are seeing the fruits of their labor strolling around the office. Within the next year, they anticipate the robot will be able to perform human-like applications for customers and respond to verbal commands.
AI programs like ChatGPT are advancing at exponential rates, but most remain restricted to digital interaction. Figure AI is the physical manifestation of artificial intelligence, giving hands and feet to technology. With these abilities, Adcock says the robot will be able to take over undesirable tasks.
"I want to design and work on projects that can be really helpful for the world," Adcock said. "With Figure we hope to do a lot of the dirty and dull and dangerous jobs that humans do today. I think that can be really important for the world if we can help automate a lot of this work that people don't want to do or is really dangerous."
A technologist at heart, Adcock has been finding innovative ways to improve society since building his first software company when he was 15 years old. Born April 6, 1986, on a third-generation agricultural farm in Moweaqua, Illinois, he carried his family's work ethic into a different industry, starting his education at the University of Florida in industrial engineering after graduating as a valedictorian from Central A&M High School.
Eventually, Adcock switched majors to study at the Warrington College of Business. While earning his undergraduate degree, he remained focused on his entrepreneurial goals and developed more software companies, including Vettery, an automated job-recruiting system that sold in 2018 for $110 million, before turning his attention to AI hardware.
Though he's been innovating at the intersection of business and technology for the entirety of his career, Adcock never thought he'd get to work on the kinds of projects like the one walking around his office in Palo Alto, California, where he lives with his wife, Catherine, and two kids. Some nights, he's in the lab until one in the morning, working hands-on with the robot and running tests. With experimentation comes many failures, but Adcock sees them as opportunities to improve.
"I have a saying that the only way out is through," he said. "Most problems are solvable in the world, and we have a lot of problems over here every day."
Keeping a scientific mindset, Adcock and his team critically respond to each test, constantly reevaluating and fixing to prepare the robot for the market. Now that they've achieved dynamic walking, the team's next step is to integrate AI systems into the robot. Using cameras and sensors, the robot is gathering data on how to perform human functions by practicing these functions until it can do them autonomously, similarly to the way self-driving cars are trained. Soon, it will have enough data to know how to respond when prompted with a command.
"You can ask ChatGPT to go get an item over there or how to clean up a spill and it can tell you all the steps involved to do that," Adcock said. "We're using that understanding of the world to train the robot how to do that."
While the robots are initially intended to fill the nation's need for warehouse and factory workers, Adcock expects that they will become useful worldwide and even in space expeditions.
"I think over time every human will have a humanoid," he said. "[They could] even help colonize planets on the moon and Mars."
Technology has been brought a step forward because Adcock dared to take risks in his career. Startup businesses are never guaranteed to succeed, Adcock says, but you never know when they might take off.
"Get out there and build," he said. "I think the one thing I've learned over my career is that sometimes you're caught in this period of overthinking or [being] too afraid; there's never a better time in your career than when you're young and in your twenties to go out and take some risks and do it. You're never going to regret it."