Empathy is the key to successful leadership
On National Leadership Day, we caught up with Tara Blythe (BSBA '02), Chief People Officer for Infotech, Inc. She has over 20 years of leadership experience in the areas of organizational strategy and workforce development. We asked her to share her thoughts on what makes a good leader.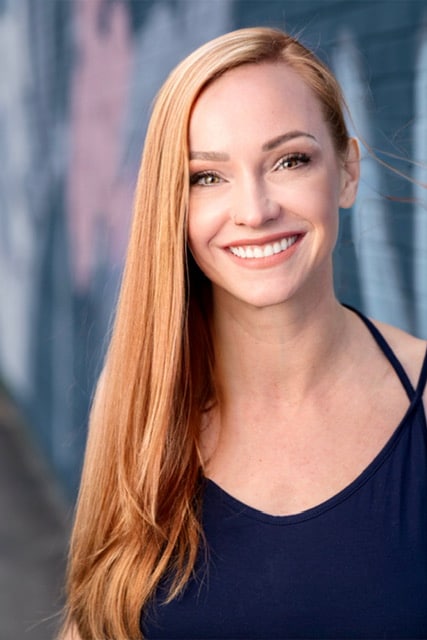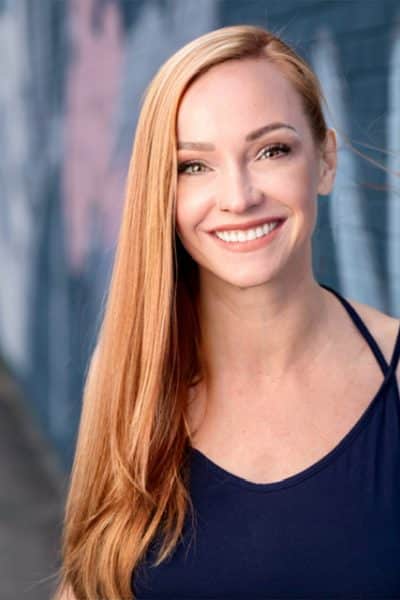 Blythe: "First, some context as to my lens.
"My career allows me to be in the business of people. As such, my definition for leadership (perhaps too often differentially defined) is 'an individual who empowers others towards a goal.' A leader needs to both weave a vision others can follow and motivate (coach/ influence/ support/ pull) others towards resolution.
"Leadership requires you to lean in, to understand the people you wish to lead and meet them where they are. Truly 'understanding' people is fundamentally different than the most traditional methods for learning. You can't read a list of attributes or analyze a mountain of data. While this approach can help you begin to understand populations and perhaps even begin to predict behavior, to see a person for who they are you need to connect with them. You have to embrace empathy. Each individual is unique – their heritage, lived experience and aspirations. They are not widgets to be moved around to help accomplish your goal. Each time you add a person [to your team], they have an impact. Perhaps they add a need for additional communication, the introduction of new tools or, as you will often find, they will add the ability to completely surpass and evolve your original definition of success.
"Leadership is not based on seniority or tenure and should not ever be assumed based on hierarchy or position in a company. Leadership does not automatically happen when you reach a certain paygrade, but it is often the characteristic that can help get you there.
"Leaders create bonds with others – and the best [leaders], based on my lived experiences, actively understand both their role in the development of others and the great gift others give back to them in return."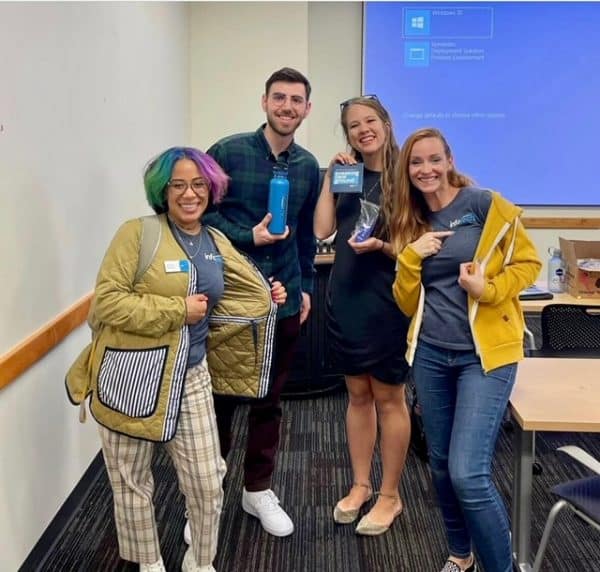 Q: What is something students can do to work on their leadership skills while still in school?
Blythe: "Seek out experiences that allow you to lead from your seat and create bonds with others. At the University of Florida, you have the incredible ability to surround yourself with individuals whom you can learn from. Don't just exist adjacent to them – see them! Let them help you grow. Build relationships. These relationships will open your eyes and explore, in perhaps the safest environment for this exploration you will ever be offered.
"Additionally, if you choose to hold on to some of these relationships and continue to nurture that connection, it will serve you well throughout your career. Every executive role and consultant opportunity I have ever attained started with a past relationship I had nurtured. You have the opportunity to build a diverse network that will, without a doubt, grow into different industries and have the ability to impact the world in incredibly unique ways. Keep a line of communication, offer support – you will find you will get it back tenfold."
Q: What is a good piece of advice for leaders?
Blythe: "Lean in. Seek first to understand before being understood. Be curious. Leaders need to be able to work with others to solve problems. Understanding and cultivating your ability to influence is critical. Take the time you need both to understand the people you are leading and the problem you need to solve. Help others have the tools they need to be part of the solution."
Q: What is something a new leader should avoid doing?
Blythe: "Taking the 'problem' presented at face value. A leader needs to take time to understand. All too often in our quest to solve something 'right,' we forget to pause and ensure we are solving the 'right thing.' My leadership style is characterized by a sense of urgency and action, but this does not mean that I don't take the time to truly understand the problem. Often, [I will call] on the expertise of those I am lucky enough to be working with before utilizing my influence to shift momentum towards maximizing inclusive effort for a successful result."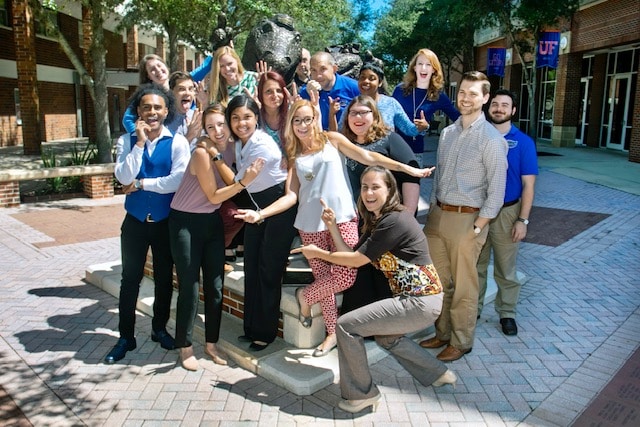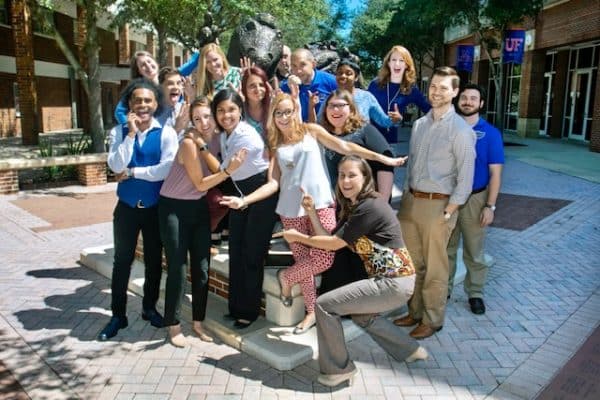 Q: Are there any resources about leadership that resonated with you?
Blythe: "'Dare to Lead: Brave Work. Tough Conversations. Whole Hearts.' by Brené Brown. Her podcasts are also at the top of my list. Subscribe! You won't regret it.
I will also offer a look to adjacent thought leadership. Design Thinking allows us to evolve frameworks without being too boxed in by approaches that do not allow for evolution, with context."
Q: How did your time at Warrington prepare you for being a leader?
Blythe: "Honestly, in so many ways. The structure, professors who leaned in and were willing to see one student in classes of 500+, so many friends who continue today to expand as professionals in their industries and the support for an incredible experience studying abroad at their sister school in the UK, the University of Manchester Institute of Science and Technology – School of Business (UMIST).
"My favorite class at Warrington was Business Law, taught at the time by the incomparable Robert Emerson. A professor who understood how to experience learning, [he utilized] teaching techniques such as immersive technology, flip classroom and scenario-based learning that I utilize in my people and leadership development practice today. At the time (circa 2000), this truly set him apart from his peers at other institutions, many of whom chose to remain a sage on a stage.
"Warrington always has attracted some of the best, and I am incredibly appreciative for my time among them."