Inequality in embezzlement
University of Florida Doctor of Business Administration graduate David Weber shares his research insights on gender and embezzlement.
Dr. David P. Weber, a professor at the Perdue School of Business at Salisbury University and former Assistant Inspector General for Investigations at the U.S. Securities and Exchange Commission, recently successfully defended his dissertation at the University of Florida Warrington College of Business as part of the Warrington DBA program. 
Weber's research investigated the severity of embezzlement as predicted by demographic variables. Using 10 years of individual offender data from the United States Sentencing Commission (USSC), the study investigated whether the severity of embezzlement, operationalized by dollar value of loss to the victim, could be predicted by demographic variables such as age, education level, gender, prior work history, and emotional or mental disability. 
The research found there was a significant association between education, gender and embezzlement severity. In addition, the research found that while men were more likely to embezzle large amounts of money, women engaged in embezzlement more during the years measured (2007-2017). 
Weber's dissertation was recently highlighted by Counter-Fraud.com. We spoke to Weber about the inception of the research and what he hopes people will take away from the findings. 
Q: What inspired this research?
While I started the doctoral program at UF in 2020, I am now in my third decade practicing law and directing investigations. I concluded my federal career in 2013, exactly a decade ago, as the U.S. Securities and Exchange Commission Chief Investigator. Prior to that, I was head of the Enforcement Unit at the Federal Deposit Insurance Corporation (FDIC) and the Special Counsel for Enforcement at the Treasury Department's Office of the Comptroller of the Currency. In these roles, I saw not only men, but women engaged in large-scale fraud and misconduct. All you need to do is read the front page of The Wall Street Journal, The New York Times or The Washington Post to see this phenomenon. So when I was in my UF doctoral seminar in Organizational Behavior, I was surprised to see the existing literature claim that counterproductive work behavior was thought to be a man's crime, and one of a younger, less educated one at that. This was the opposite of my practitioner experiences. Based on the feedback of Dr. Brian Swider, and then Dr. Stephen K. Asare, my research focus, and ultimately, my dissertation topic, became how to scientifically prove that women were much more involved in white-collar crime. Being an experienced practitioner aided me in this. I knew just where I could go to access a large dataset to test my hypothesis – The U.S. Sentencing Commission, which holds demographic variables on every single criminal defendant convicted of federal crimes in the United States, and whose records go back more than a decade.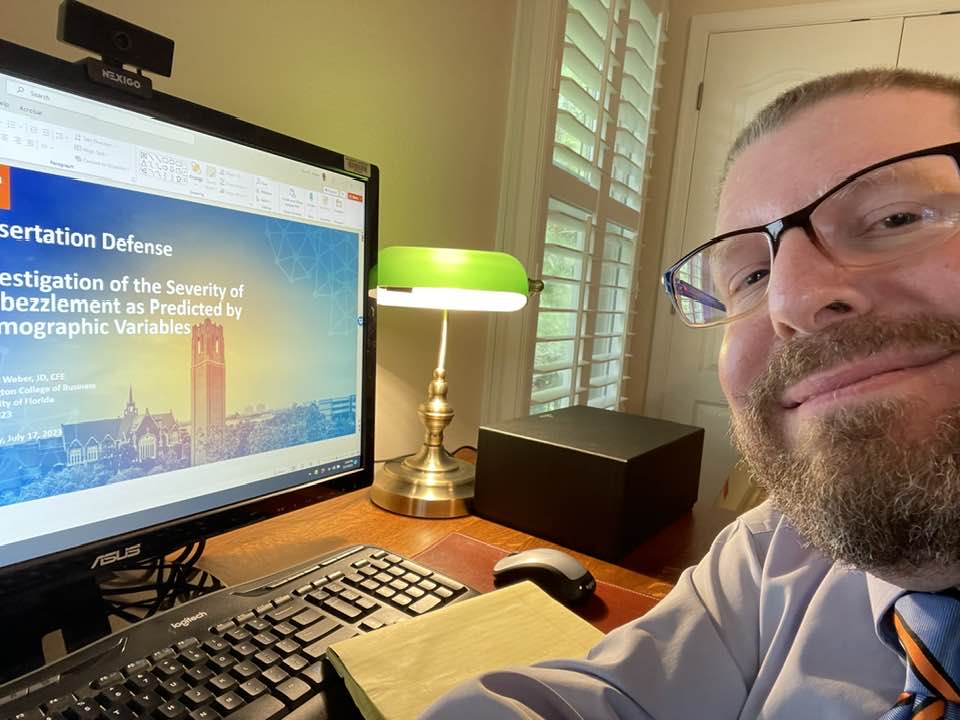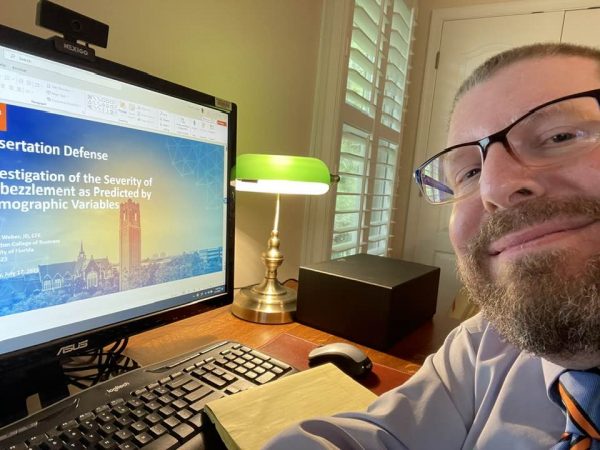 Q: Why create this research now?
As an existing faculty member at the Perdue School of Business, I lead the Fraud and Forensic Accounting Certificate Program and am the Principal Investigator of a $2.6 million grant from the U.S. government to combat elder financial exploitation and high-tech crimes against older Americans. Many perpetrators of the crimes I see every day are trusted employees or fiduciaries who are not just men, but also women. It is important our field understands who exactly is committing fraud in the U.S., so that our fraud-fighting community uses data-driven science to understand this particular phenomenon of embezzlement.  
Q: What do you hope people take away from this research?
The first thing I tell new investigators, and new students, is to always keep an open mind.  When they have a crime or case-file land in their lap, the investigator (or student) comes to the table with whatever preexisting education, life experiences and training they possess. Just like in violent crime, investigators can become hyper-focused on one suspect or one theory to the detriment of the case. Sometimes that can result in tunnel vision or missing the actual suspect. Here, you have a long-existing stereotype that men are the perpetrators of fraud. But the actual U.S. Sentencing Commission data proves the opposite. Women are the majority of perpetrators. Similarly, while existing counterproductive work behavior literature from the Organizational Behavior discipline indicated that education was negatively associated with counterproductive work behavior, the U.S. Sentencing Commission data, after my regression, showed that education was positively related to crime, meaning the higher the education, the greater severity of the crime by dollar loss to the victim.  

The research model uses United States conviction data for a decade and clearly shows that women and more educated perpetrators (both men and women) were positively associated with greater embezzlement. The research found that while men were involved in more costly crimes, women were engaged in more crime in each and every single year measured. These were not only low-level crimes such as the position of bank teller or bookkeeper, but crimes of the boardroom, the lawyer and the CPA.   

The research demonstrated that the embezzlement damage to victims tripled during the decade measured from the first year (2007) to the last (2017). At the same time, federal prosecutions of embezzlement dropped by more than 50% by 2017. So, while embezzlement is becoming a more serious and harmful problem, the United States government appears to have lost interest in prosecuting white-collar crime, which is a problem for American businesses, organizations and nonprofits. This finding is roughly compatible with recent research from

Duke University

, which found a decline in the prosecution of corporate entities during similar time periods.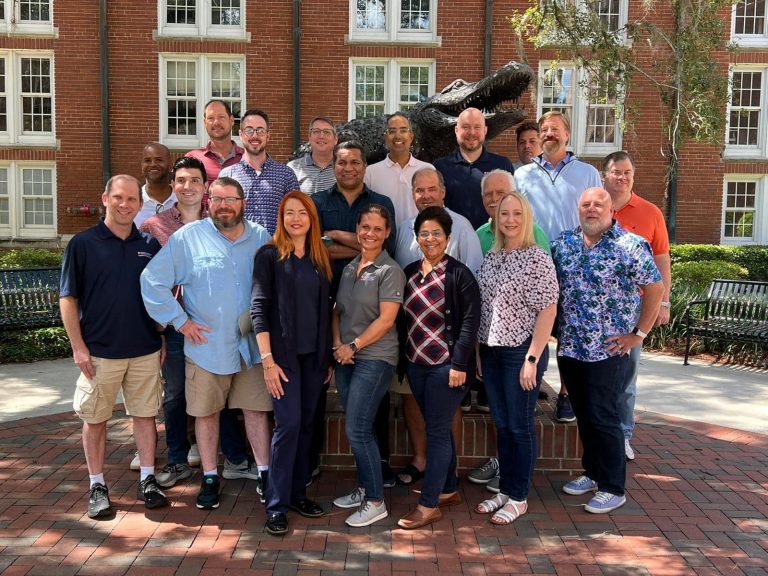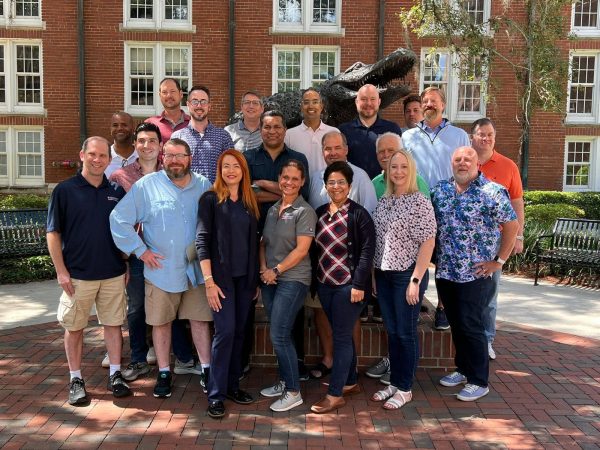 Q: How did it feel to successfully defend your dissertation?
It was a very strange feeling to be back in school as a person with my level of experience. I defended my dissertation 25 years after I graduated from law school, and exactly one year to the day after my last doctoral courses at Warrington. During the doctoral experience, I had several personal tragedies occur, and it was my cohort that helped me move forward. It was also unusual that nearly our entire doctoral experience took place during COVID. I experienced this both as a full-time faculty member and a doctoral student at UF. During the program, I lived on Chincoteague Island, VA – a seven-mile-long austere barrier beach off of the Atlantic Ocean. My trips to Gainesville were my "going to town" adventures during COVID.
Q: How did your time and experience at Warrington affect this research?
The DBA program at Warrington was a uniquely personal journey, and key to my research. I never could have accomplished this research without the skillset I learned in the program.  Importantly, some of the initial feedback I received was from my classmates, as we were frequently placed in roles reviewing our peers' academic research, similar to the peer review process in academic journals. The feedback I received from Warrington faculty and my classmates proved critical to getting this research study over the finish line.