MBA students place 2nd and 3rd at Danaher Case Competition
Two teams of MBA students won at the Danaher Case Competition in April, taking second and third place overall.
The Danaher Case Competition was conducted in three rounds. In March, 20 teams were invited to participate in the first, digital round of the competition, wherein each team submitted a recorded presentation. Out of the original 20 teams, 10 were then invited to a semi-final round, hosted by the Johns Hopkins Carey Business School and the Graduate Consulting Club in Baltimore, MD. In the final round, five of the 10 teams were selected to present a third time. Thanks to their immense effort and determination, two teams from UF were honored among the top three winners.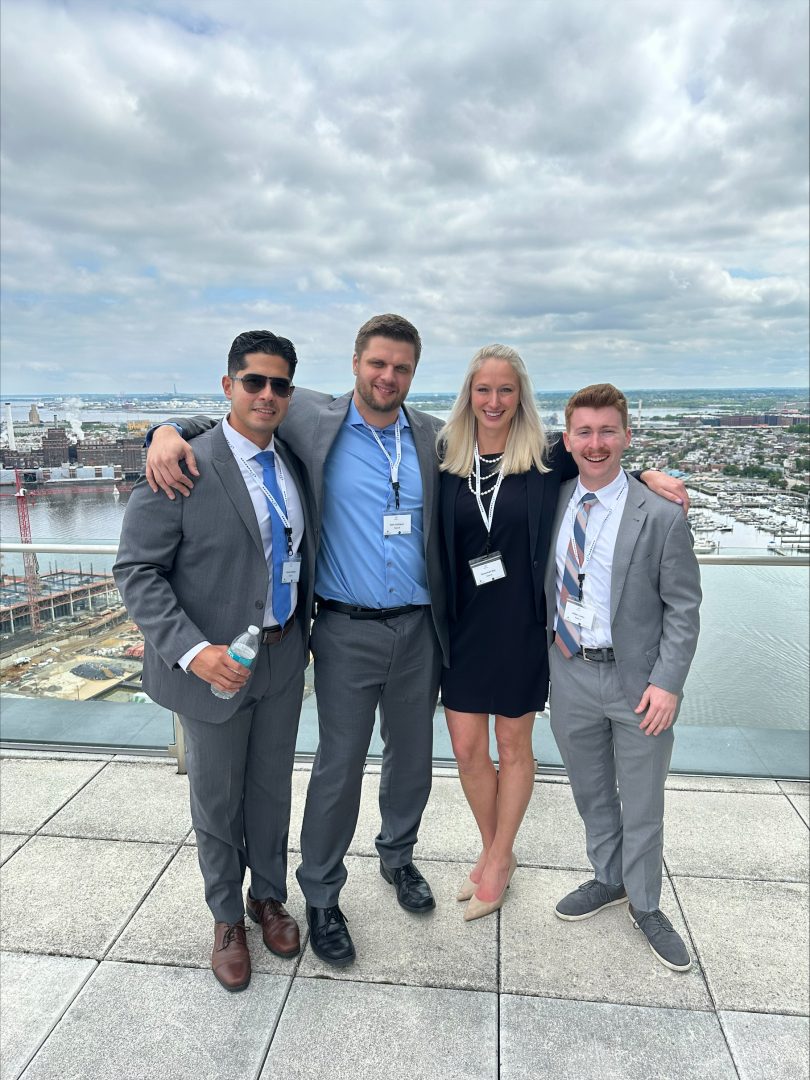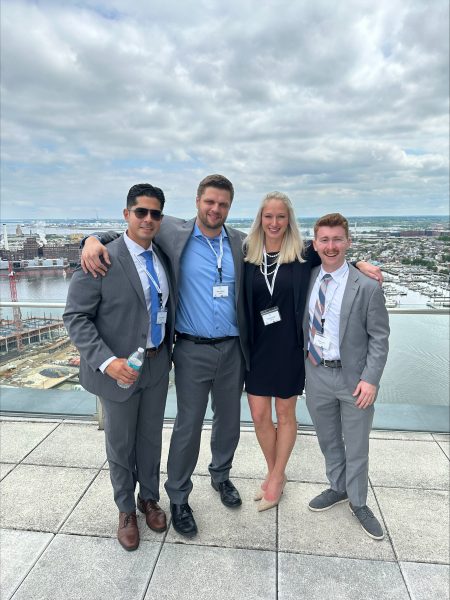 Out of all the members of the second-place team, including Savannah Kay (MBA '24), Emir Salihovic (MBA '24), Aidan Leahy (MBA '24) and Ray Medina (MBA '23), three had never competed in a case competition before, but the team used their inexperience to their advantage.
"Only one of our teammates had prior experience with case competitions, but I believe this gave us a creative edge in how we approached the problem," Kay said. "Collaboration included three steps: developing a pitch, conducting research to support or adjust our recommendation and fine-tune the delivery of our presentation. We spent countless hours working individually, as a group and one-on-one, despite conflicting schedules with exams and end-of-year celebrations."
Each team in the competition came up with their own solution to the proposed challenge: using a business model involving innovative technology to solve a problem of their choosing in acute care medicine. Emphasizing their individual strengths while working together, the second-place team developed a case addressing post-operative complications in hospitals, recommending an algorithm created by UF physicians as a key tool in detecting and reducing all-too-common complications.
Disaster struck between the second and final rounds of the competition when a team member had to leave due to a family emergency. Because the team was so well prepared, the remaining team members were able to restructure their presentation and re-delegate roles within a small timeframe and finish the competition admirably.
"There were so many great memories," Salihovic said. "Thinking about the Q&A session of the final round and how masterfully we navigated difficult questions still gets my heart rate up. Celebrating our win on the rooftop of the John Hopkins Business School felt incredible as well.
"This competition was a microcosm of the role I hope to play in my future career, and it was both elucidating and empowering to go through the competition and do well."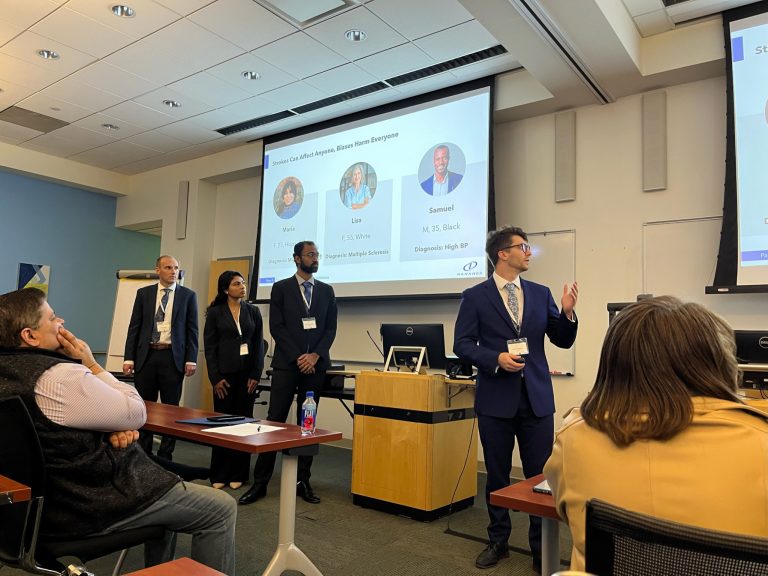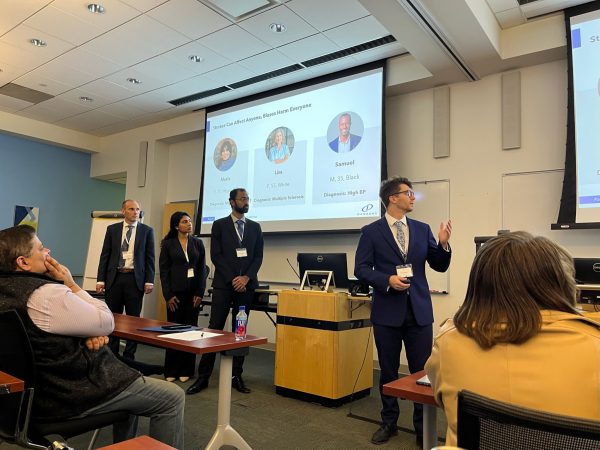 Coming in third place, teammates Joseph Gough (MBA '23), Kevin Campbell (MBA '24), Sabrina Anand (MBA '23) and Suvidhya Nandawat (MBA '24) chose to address stroke diagnosis in their winning case, recommending an artificial intelligence screening tool to diagnosis and treat patients experiencing a stroke.
"I loved being able to learn so much about a very serious problem that many businesses are facing," Gough said. "There is significantly more data now than there has ever been in the history of the world. I loved learning how this data can be utilized both effectively and ethically."
The team met several times each week to prepare for the competition, making the most of their diverse backgrounds and strengths to create an effective presentation. In addition to the thrill of winning, the team enjoyed the opportunity to practically apply their studies and hone their skills for the future.
"Take advantage of these opportunities to apply your education in a real-world situation," Gough advised. "Learning how to apply the things you learn in the classroom to an actual business problem helps them sink in so much more than studying a textbook can."