Real estate student awarded Business Ethics Ambassador of the Year
Harrison Haber (BSBA '22, MSRE '23) was named the 2022-2023 Business Ethics Ambassador of the Year.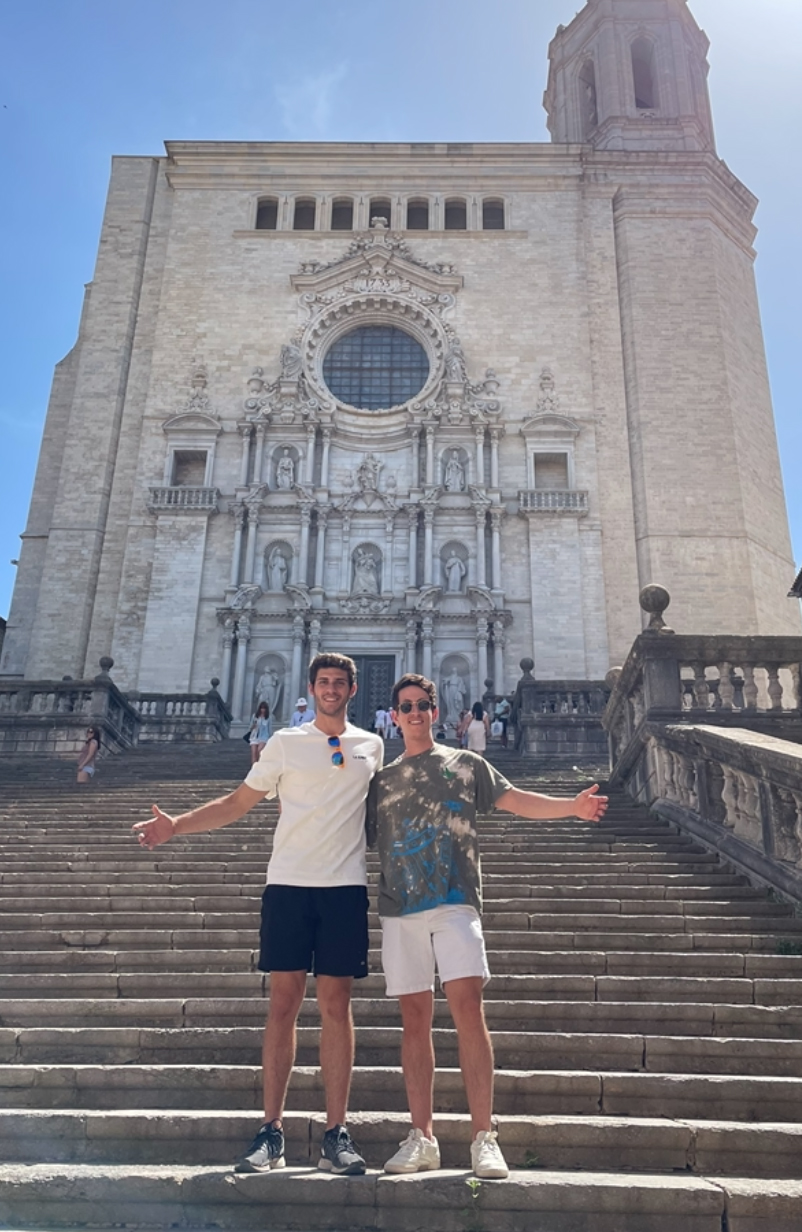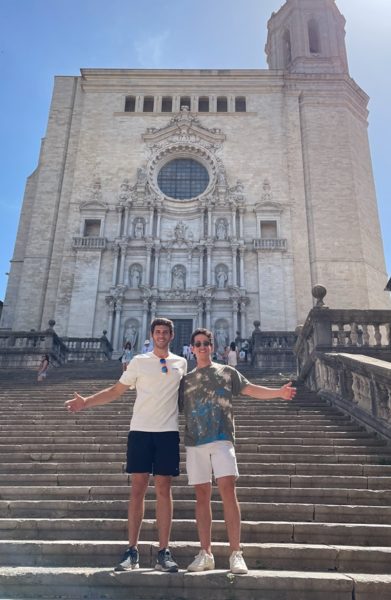 The Business Ethics Ambassador of the Year award is given to a Business Ethics Ambassador who demonstrates and positively promotes ethical decision making and leadership skills. For his dedication to practicing business ethically and empowering his fellow students to do the same, Haber has received this honor.
"I am thankful for my peers, friends and family who have helped fuel our growth together over the past four years," Haber said. "I am especially grateful for amazing mentorship and leadership by Dr. Ray, whose support means the world! The time spent navigating ethical dilemmas and building moral courage with my friends in the Poe Business Ethics Center has been a treasure.
"The potency of ethical leadership in the UF culture is very inspiring, and I am very proud to be recognized by the University and Dr. Ray for a commitment to ethics."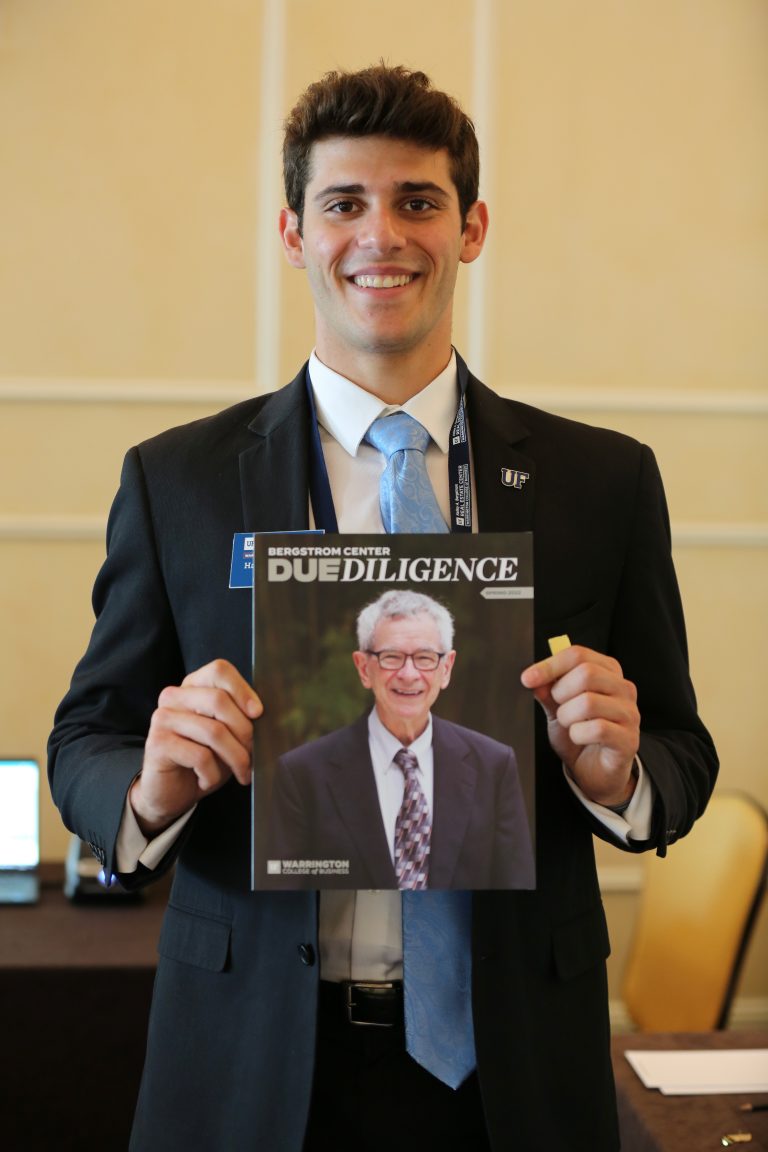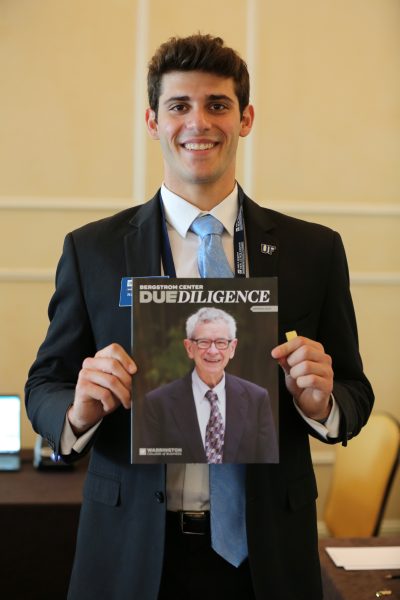 Haber has made the most of his time at UF, completing three internships with real estate companies and law firms, studying abroad and winning the Proctor & Gamble Emerging Leaders Case Competition in 2021. His academic prowess has been noted on the President's and Dean's lists, and he was honored with the Florida Academic Scholars award and with the Nathan S. Collier scholarship this year. He also served as the Lead Ambassador for the Master of Science in Real Estate (MSRE) program, Research Analyst at the UF Bergstrom Center for Real Estate Studies and Vice President for both the UF Real Estate Society and the Business Ethics Ambassadors.
"Harrison has been a tremendous leader for the Business Ethics Ambassadors," said Dr. Brian Ray, Director of the Poe Business Ethics Center and Instructional Professor of Leadership and Ethics. "He has inspired his peers to focus greater attention on ethics education beyond just the Warrington College of Business. I am confident that Harrison will make a significant impact on the ethical culture of the real estate firm he plans to join.
"What a tremendous addition he will be for his colleagues!"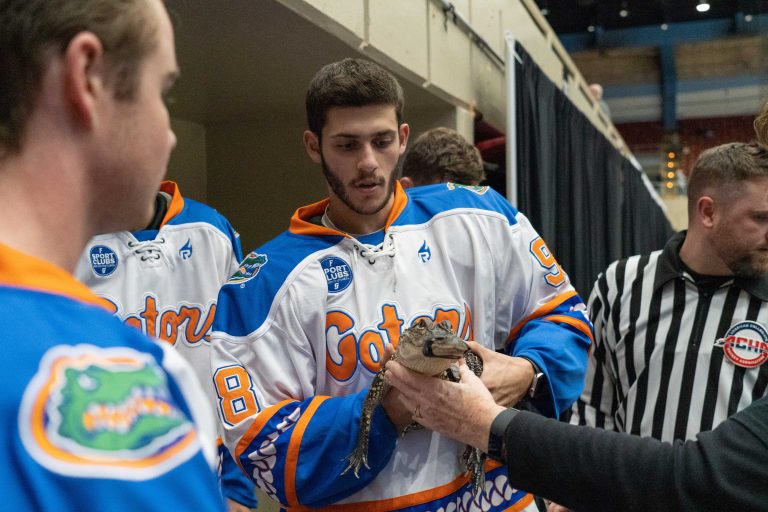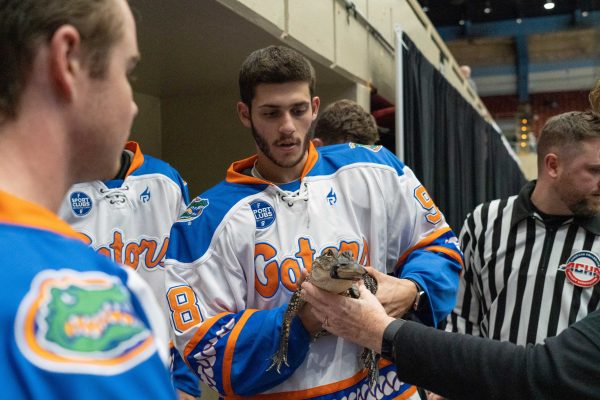 After graduating this semester, Haber will join TerraCap Management as an Acquisitions Analyst for the company's major markets. TerraCap, a Real Estate Private Equity Fund Manager, has been recognized as a Gator100 business and was founded by Gator graduate W. Stephen Hagenbuckle. When searching for a job to launch his career, Haber was intent on joining a company that models his commitment to ethics, and TerraCap fit the bill.
"Respect, dignity, honesty and fairness will remain pillars throughout my career in the commercial real estate industry," Haber said. "Business endeavors morph from transactional to transformational when moral courage, empathy and ethics are at the forefront of decision-making. Any ethical dilemma faced in [my] future will be navigated by my moral compass and tackled through compassionately seeking to understand the effect on all stakeholders."
Among his many achievements, Haber's dedication to uplifting younger students stands out. Out of gratitude to those who have mentored him and from his motivation to perpetuate an ethical business culture, Haber has sought opportunities to pass the torch of ethical leadership.
"Of all the previous recipients of this prestigious honor, one thing that stands out about Harrison is his dedication to mentoring younger students," said Dr. Ray. "For the past two years, Harrison has taken younger students under his wing and inspired them to strive for greater ethical maturity and moral courage. As a result, Harrison leaves a legacy that will be felt for years to come."