Coastal Resilience Solutions wins 2023 Big Idea Competition
Coastal Resilience Solutions won first place in the 2023 Big Idea Competition. Founded by Shelby Thomas (BS '16, MS '18, PhD '23), Coastal Resilience Solutions sets out to use sustainable business models that support scaled marine restoration work.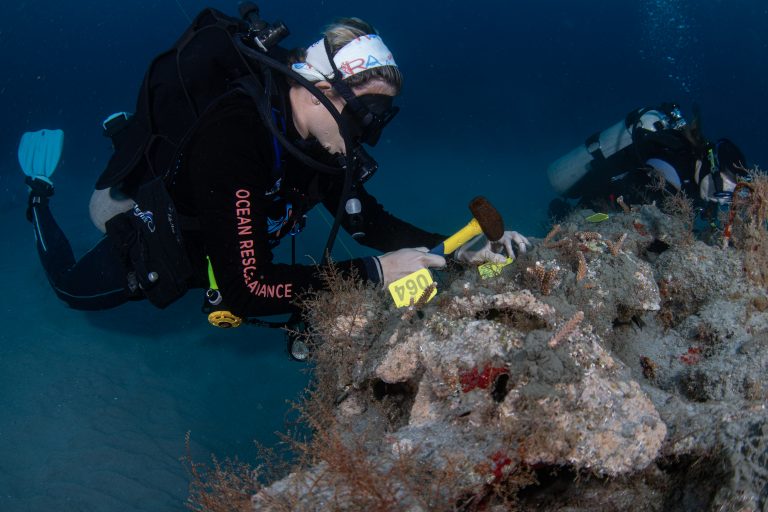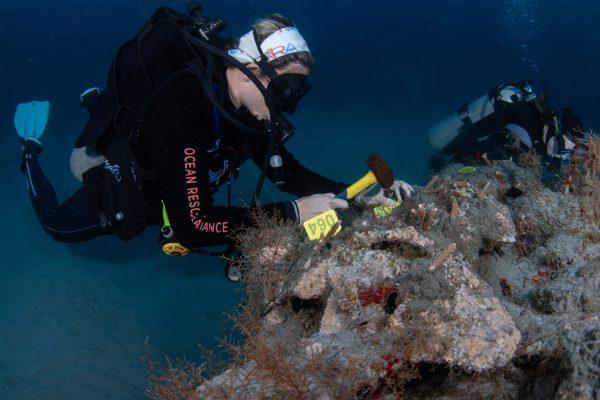 Winning the competition comes with a $25,000 prize, and Coastal Resilience Solutions also received another $1,000 as the best social impact and sustainability. The $26,000 earned in the competition will help the mission of Coastal Resilience Solutions – to save oceans through hybrid marine infrastructure that addresses coastal protection, restoration and marine habitat while creating unique dive sites that support ecotourism and connect people through art. 
"I feel blessed to be recognized and supported by my school to win the Big Idea competition," said Thomas, CEO and founder of Coastal Resilience Solutions and Ocean Rescue Alliance International. "I particularly felt excited to connect with so many incredible entrepreneurs and judges that helped provide great feedback and acknowledge support in the scalability of my work."
Presented by the UF Entrepreneurship and Innovation Center in the Warrington College of Business, the Big Idea Competition is a four-month event designed to help students grow their business ideas with a chance to win more than $50,000 in prizes.
Check out all of the winners from the 2023 Big Idea Competition below.
First place ($25,000): Coastal Resilience Solutions; team leader Shelby Thomas.
Second place ($10,000): RaveBio; team leader Nickolas Saavedra.
Third place ($5,000): StorySprout; team leader Ryan King.
Fourth place ($1,000): Fauna Conservation & Analytics; team leader Tina Jackson.
Special Award Winners
Best Artificial Intelligence (AI)($5,000) – StorySprout; team leader Ryan King
Best Leverage Blockchain ($5,000) – Twin Blocks; team leader Erfan Moayyed
Best Social Impact and Sustainability ($1,000) – Coastal Resilience Solutions; team leader Shelby Thomas
Presenting Sponsors
Brian Ray
Judges
Jason Alpert (BSBA '05, MBA '10)
Brian Beach (BSBA '90, MBA '95)
Darin Cook
Jesse Eisner (BABA '01)
Hedy Foreman (BSBA '70)
Adam Losey (JD '09)
Wylie Nagler (BSBA '89)
Skye Perry (BSBA '00)
Brian Ray (BSAc '97, MAcc '99)
Jessica Rhodes (MBA '14)
Scott Thomas
Eric Thrailkill (BSAc '81)