Flipping from balance beams to NIL
Leah Clapper is a UF Gymnast and current student in the Master of Science in Entrepreneurship (MSE) program. She shares about how the program has helped her to develop her brand as an athlete.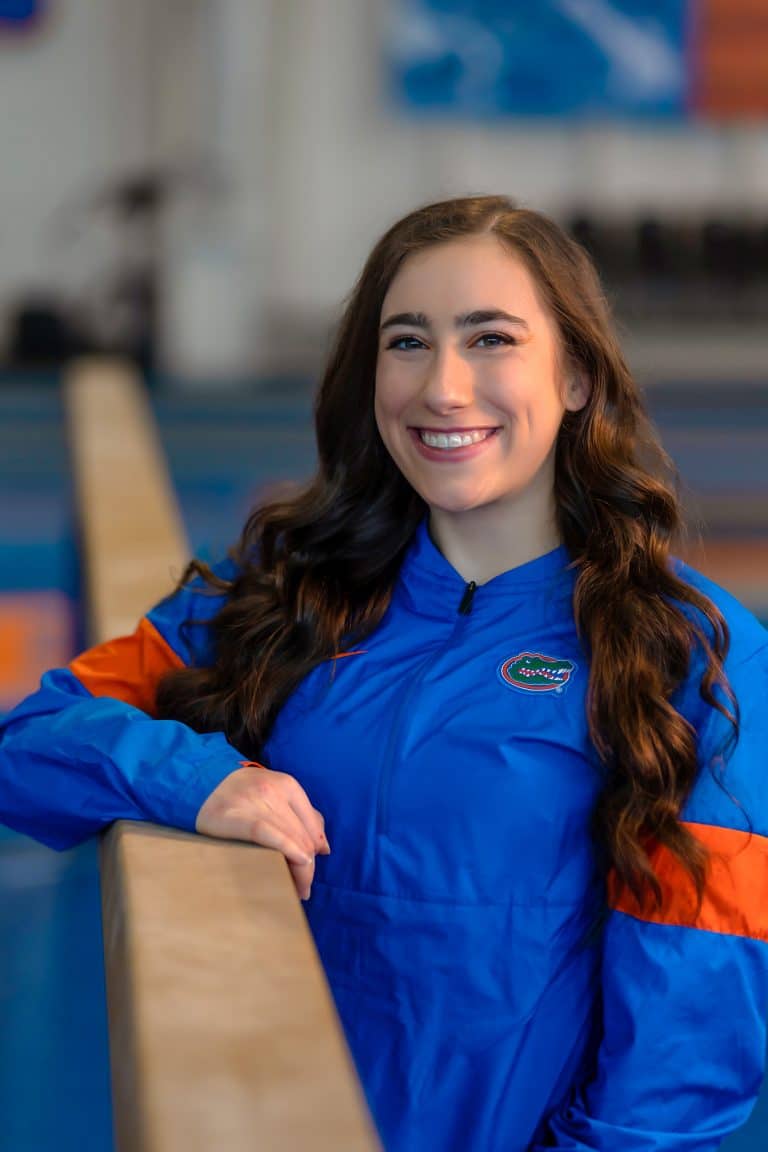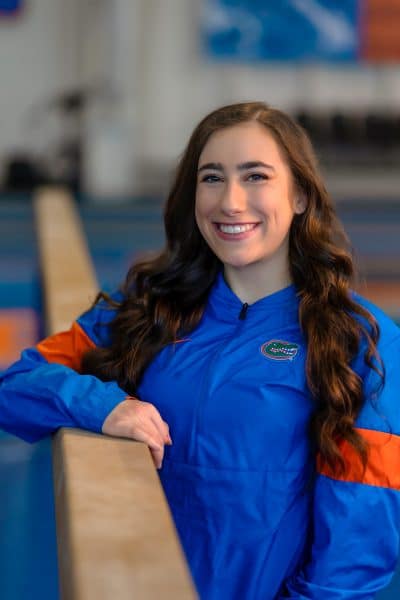 Leah Clapper (BS '21, MA '22, MSE '23) has two fascinations: gymnastics and entrepreneurship. Through her athleticism and education, she has been able to combine her two loves and run her name, image and likeness (NIL) as a business.
Clapper's journey in gymnastics began when she was only one and a half years old. She started seriously training as a gymnast when she entered elementary school and joined the Gators' gymnastics team in 2018.
"As an energetic toddler, I could do somersaults off my family's couch and walk around the top of our blowup pool, which was only a few inches wide," she said. "My mom took me to a parent-and-toddler gymnastics class, and I absolutely loved exploring the gym! I quickly fell in love with flipping, and I never looked back."
When she started classes at UF, Clapper began looking for opportunities to pursue entrepreneurship. Having always dreamed of running her own businesses, she decided to start with a bachelor's degree in advertising. While pursuing her studies at the College of Journalism and Communications, she let her creativity shine and engaged in multiple business endeavors.
"I ran a vegetarian food blog, hosted a podcast and even launched the first-ever gymnastics board game," she said.
After graduating with her bachelor's, Clapper moved on to a master's degree in mass communications. Her term as a Gator gymnast was drawing to a close, until a turn of events allowed her to extend her time on the team. Due to the coronavirus pandemic, she was granted an additional year of NCAA eligibility to compete.
Continuing her journey in gymnastics and academia, Clapper decided to use her fifth year at the university to enroll in the MSE program.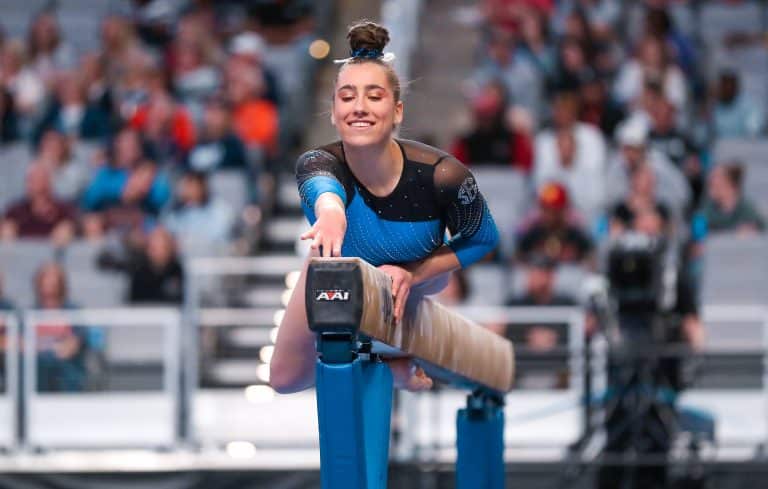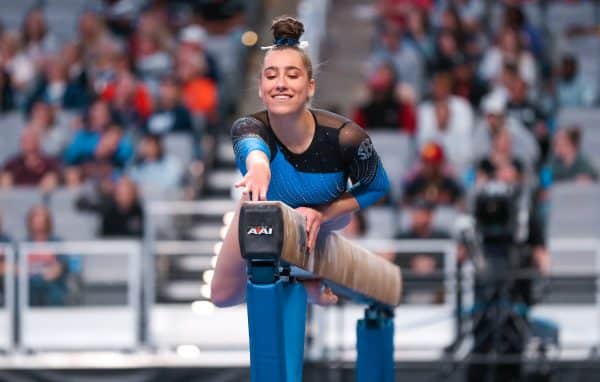 "I knew there would tons of synergy between my classes and my personal business ventures!" she said. "I have truly enjoyed the MSE program so far, and I love the electric atmosphere of being surrounded by entrepreneurial thinkers. I've gained many skills, from professional communication to financial accounting, and found new interests.
"I am looking forward to the rest of my classes!"
While taking classes at Warrington, Clapper has also continued her business endeavors, growing her skills as an entrepreneur.
"This year, I have partnered with over 20 companies to create branded social media content for Instagram and TikTok," she said. "Plus, I began offering consulting services. These activities simply skyrocketed my desire to be a serial entrepreneur!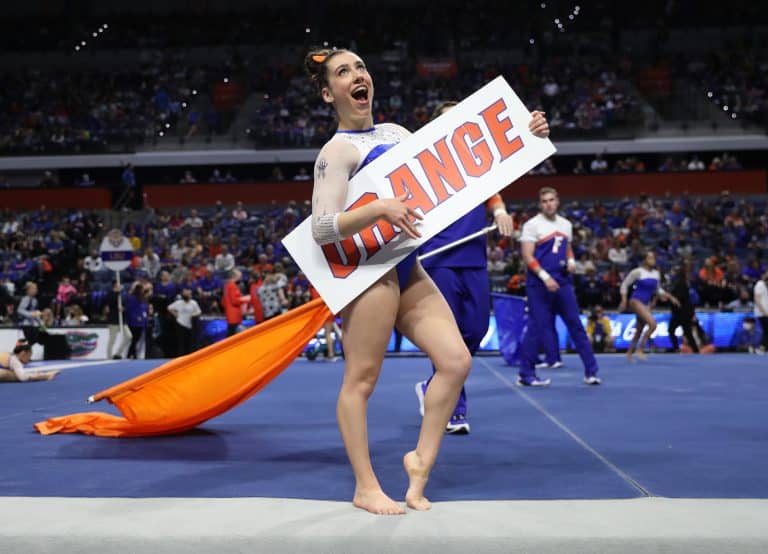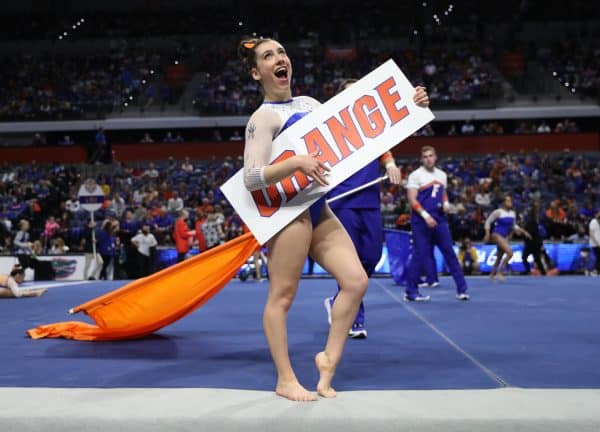 "Embarking on the MSE program while running my own business ventures has been very mutually beneficial, especially with my gymnastics board game business and consulting endeavors," she said. "I can apply what I learn in the classroom directly into my own businesses. Thanks to the MSE curriculum, my marketing strategies, pitching skills, negotiation tactics, accounting systems and communication practices have all improved exponentially."
In addition to building her business skills, the MSE program has benefitted Clapper by equipping her to take on her next entrepreneurial challenge: NIL.
"The MSE program has taught me to run my name, image and likeness as a business, especially when it comes to brand sponsorships," she said. "I've begun to delegate responsibilities by building a creative team, signing with an agent and outsourcing financial and legal advice as necessary. I can now spend more time on what I do best, as well as focus on being a student-athlete and relax, all while maximizing my revenue streams."
Pursuing NIL opportunities has allowed Clapper to combine her passions and make the most of her time as an athlete-entrepreneur. The MSE program has empowered Clapper to take full advantage of this opportunity and realize her ambitions.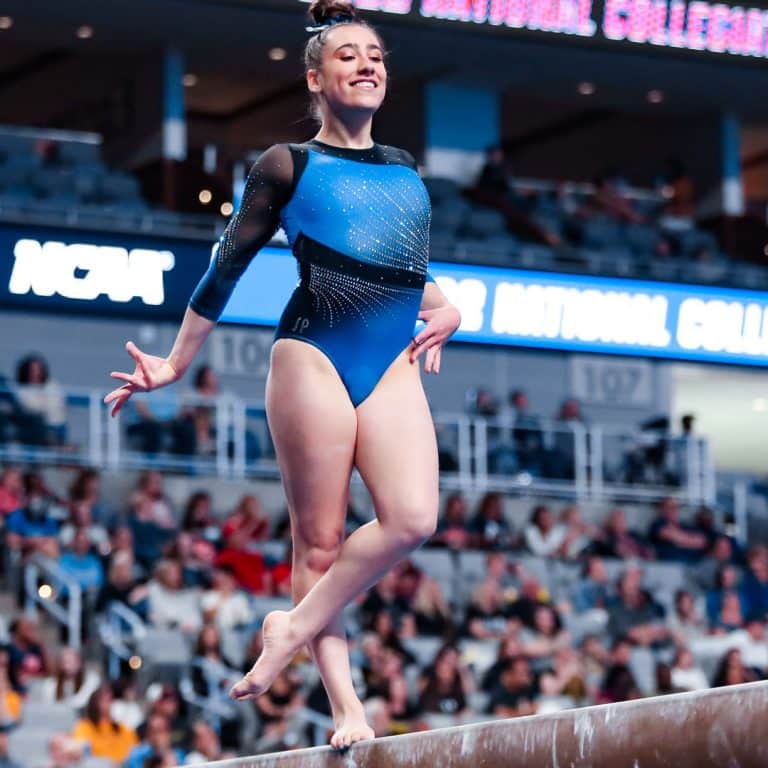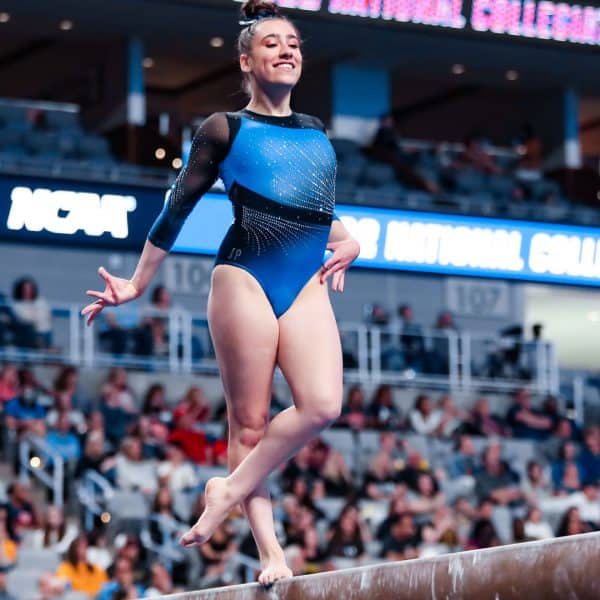 "Most prominently, the connections I have gained through the MSE program have been instrumental for my NIL success and changed the trajectory of my future career," she said. "I am so thankful for the support I've received throughout the MSE program!"
For her final semester in the MSE program and on the Gator gymnastic team, Clapper only has enthusiasm.
"NCAA gymnastics season starts at the beginning of January," she said. "Bring the hype and go Gators!"