MS-ISOM student sows success with plant company
Student ambassador and Fulbright scholar Scarlet Wessin (MS-ISOM '23) of the Master of Science in Information Systems and Operations Management program at the University of Florida Warrington College of Business recently put her business knowledge to work and completed a practicum project with Bonnie Plants, an herb and vegetable company that provides top-quality products to individuals around the country wishing to experience growing their own fresh food. 
During the project, Wessin used the knowledge gained from various courses to evaluate and solve real issues the company experienced.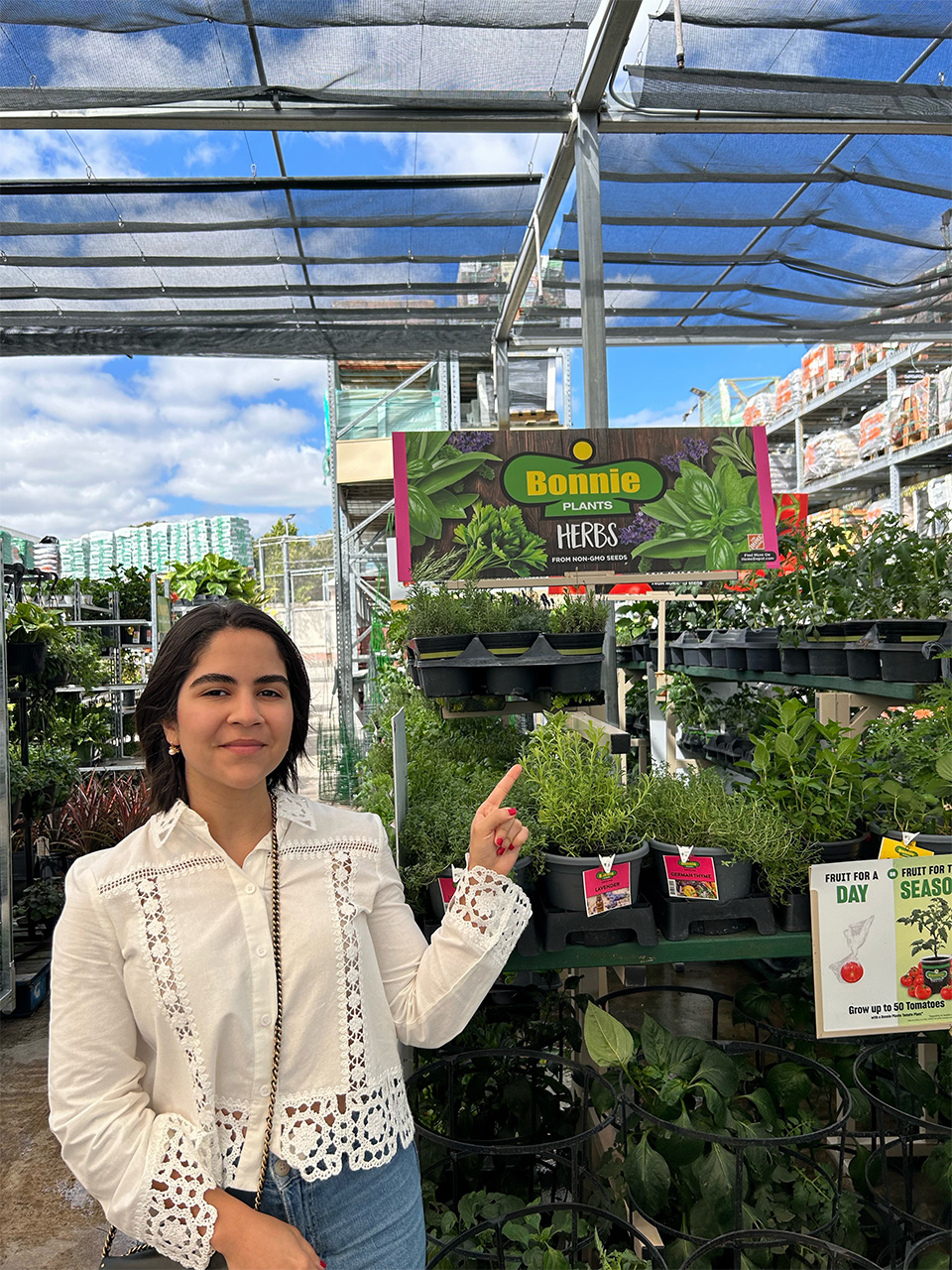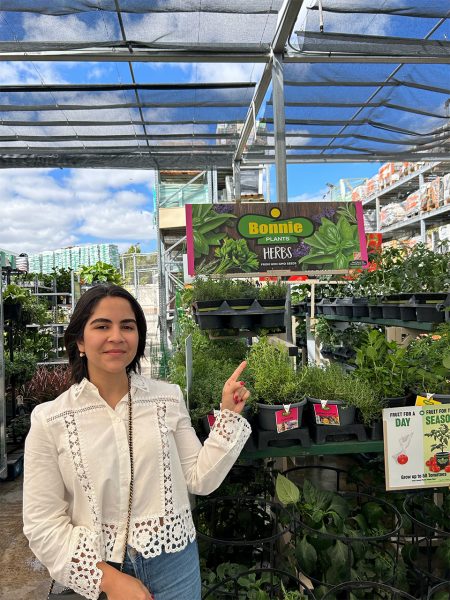 "The objective of this project was to develop a robust machine learning model capable of accurately predicting the sales in dollar value for Bonnie Plants retail locations at Home Depot and Lowe's stores across the United States," Wessin explained. "By considering various factors such as location-specific variables, seasonal weather trends and customer demographics, the model aimed to provide actionable intelligence for decision-makers at Bonnie Plants."
The project required detailed research and analysis, tools that have become second nature to Wessin. With strong and specific results, intuitive plans were developed and executed. 
"The project involved extensive data preprocessing, exploratory data analysis and model training/validation phases," said Wessin. "Rigorous evaluation and fine-tuning were performed to ensure the model's performance and reliability. By successfully developing this machine learning model, we aimed to empower Bonnie Plants with a powerful tool for optimizing their sales operations, maximizing revenue and strategically planning for future growth."
Many students participate in this MS-ISOM project every year, with areas of study ranging from business analytics to supply chain management. With such a variety of concentrations being represented, the pool of potential businesses for students to work in is vast and ever-changing. 
"Students get to work with companies on real problems with real data to come up with an artificial intelligence/machine learning solution," said Jack Faricy professor and director of Business Analytics and Artificial Intelligence Center Jim Hoover. "In the process of doing so, they learn a machine learning process methodology and how to work together as a data science team. The interaction with the sponsoring company is treated like a consulting engagement, giving students a chance to work on consulting and business communication skills."
The experiences during this project aren't solely for the students however. The issues that are addressed help each individual business in thoughtful and unique ways, aiding with the growth and development of each company. 
"The partnership between Bonnie Plants and UF Warrington brings mutual benefits, including talent acquisition, knowledge exchange and innovation," explained head of Analytics and Business Intelligence at Bonnie Plants Paul Hallman. "I'm consistently impressed by the intellect, maturity and motivation exhibited by each and every student with whom I've interacted. I think it speaks to the success of UF Warrington as a world-class institution in attracting and cultivating the best students, both nationally and abroad."
Though the program only lasts months, the benefits of the program will last a lifetime. The learning opportunities and knowledge gained left Wessin with a strong foundation for the business world. 
"All in all, this project has had a profound impact on my experience with MS-ISOM and Warrington," said Wessin. "It provided me with an unparalleled opportunity to gain real-world experience, reinforced my academic knowledge and further developed my professional skills. I am truly grateful for the challenges and growth this project has brought, making it a pivotal and memorable part of my master's journey."