Atlanta C-suite views | Suzanne Christensen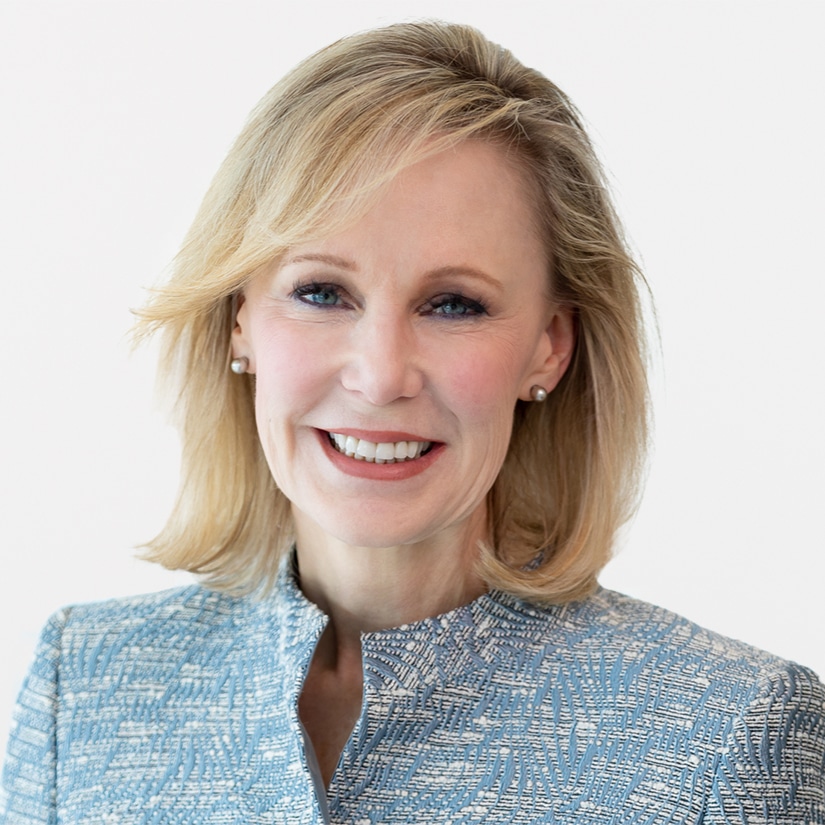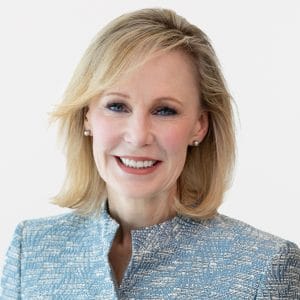 After moving from Michigan to Coral Springs, Fla. at the end of her junior year of high school, Suzanne Christensen had to decide about where to attend college. Her best friend from Michigan was pushing her to return home and attend the University of Michigan together, but she had already fallen in love with the University of Florida campus and the value provided by a full Bright Futures scholarship.
What looked like a smart financial choice at the time also sparked an impactful accounting career. Today, she is the Chief Risk Officer at Invesco, but it took some time for Christensen (BSAc '86) to find the accounting field. She initially enrolled at UF as a pre-medicine and pre-engineering major.
"It was lots of math and science, but I wasn't passionate about it," Christensen said. "I had a sorority sister whom I really admired and who was going to work for one of the Big 4 accounting firms post-graduation. She and my dad, who was a career banker and an economics major in college, convinced me to try an accounting course. My dad always told me he wished he had taken more accounting courses in college as he felt such knowledge was critical in a business role."
It didn't start off easy, but navigating the challenges presented in the major was rewarding. She passed her first four-credit accounting class with an A, which provided the confidence boost that she was equipped to handle the accounting major.
She accepted an auditing position with Ernst & Young in Ft. Lauderdale after graduation. Christensen got engaged after her first year with the company but had to leave the role because of a rule that employees couldn't be engaged or married to a co-worker. Though the rule no longer exists today, she was forced to find another position and accepted a role in the accounting group at Franklin Templeton Investments. After a long tenure at Franklin Templeton, the CEO and CFO of Invesco offered Christensen a finance position in the Atlanta based company in 2011. Today, Invesco is a $1.2 trillion asset manager and the sixth largest in the United States.
"I've loved the asset management business and held many positions over the years in all different areas, such as core finance, finance systems, shared services, financial planning & analysis, treasury, risk and even investor relations," Christensen said. "I took the position of Chief Risk Officer last year and all of my experience to date has been relevant to my CRO role. I have been training my entire career for it."
Christensen is also passionate about helping other women excel personally and professionally. She is the chair of Invesco's Global Women's Network, which has chapters in North America, Europe and Asia Pacific.
"I'm specifically passionate about helping women in financial services, where our numbers aren't where they should be particularly at upper tiers of firms," she said.
Christensen also sees three main point of advice for young women:
1. Seek mentors and advice throughout your career – and be open to the feedback.
2. Take risks and seek new opportunities – both formal and informal. Volunteer for a project or initiative that is outside your comfort zone and/or formal role. I am in my role today because I was curious and loved opportunities to learn, and I was willing to take on a new challenge to do so.
3. Stay the course! Your career is a marathon, not a sprint. Life has many chapters. I am in my role today because, as a working mom, I had the necessary flexibility at times to balance work and family, which can be really challenging at times.