Corporate Partnerships: AB InBev and Warrington
When Anheuser-Busch InBev makes its rounds to recruit elite universities for talent, the University of Florida Warrington College of Business has become an important stop. AB InBev's stop at Warrington often comes through a career fair, information session or a special networking tasting event at a local bar or restaurant, but no matter when they come to campus, it's always to meet with Warrington's top talent. 
Today, AB InBev produces one in every four beers sold around the world. As the company grows and expands into the future, they've continued to increase the amount of Business Gators in the company.
But the partnership between AB InBev and Warrington didn't always exist. One alumnus took a bold approach to make sure Warrington was a priority to the company.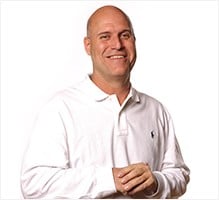 Tony Milikin (Chief Procurement, Circular Ventures, and Sustainability Officer)
When Tony Milikin (BSBA '83) began his role on AB InBev's Executive Board of Management as Chief Procurement, Circular Ventures, and Sustainability Officer, each on the company's officers were required to manage the recruiting relationship with at least one of the top business schools.
Milikin was assigned to MIT Sloan and Virginia Darden and managed the relationship with both universities well, but he knew there was one school missing that should be included in AB InBev's recruitment plans.
"I just kept feeling like the University of Florida had everything that those two schools had," Milikin said.
He added the extra responsibility to his workload and started managing AB InBev's relationship with UF, too. And while the added responsibility came with some puzzled looked from some employees in the human resources office, Milikin proved that his approach worked. Today, AB InBev routinely hires from the UF MBA program, as well as hiring undergraduates right out of college.
Milikin knew the quality of graduates that AB InBev was missing out on because he knew firsthand about the education at the Warrington College of Business, but that wasn't the only reason he prioritized UF. He benefitted from the selfless nature of Al Warrington, who left an unforgettable impression.
Milikin and Al's son were fraternity brothers at UF in Chi Phi, and Milikin met Al initially during parents' weekend and social events. When Milikin graduated from TCU MBA, he wrote Al and soon had three interviews set up. One of the interviews led to his first job, but the kindness from Warrington also inspired Milikin's passion for helping people who were in the same situation.
"Al was always paying it forward or giving back by helping UF alumni in their careers," Milikin said. "I'm trying to do the same."
But Milikin also points out that his desire to recruit Warrington isn't just because of his familiarity. It's because the college continues to produce quality graduates who turn into standout performers for AB InBev.
"When I recruit the best talents from UF and Warrington, I know those talents are as good as anywhere else in the country," Milikin said. "They can perform against the best of the best. When you talk to people in admissions and see the numbers, you see how UF stacks up against other undergraduate and graduate programs. The selectivity is high. When you look at other schools – the top ranked MBA schools – they're going to have 400-800 in a cohort. I would challenge anybody to take 30-40 in each UF MBA cohort and compare them against the top 30-40 talents inside any big programs. In my opinion, they are equal."
While AB InBev has been involved in recruiting, Milikin has also prioritized making it to the UF campus. He'll spend a day with Warrington's Business Career Services office and often do a meet-and-greet with students or a company presentation with questions and answer session about AB InBev. That trip to Gainesville usually coincides with a stay through Saturday for a football game, often the Florida-Georgia game in Jacksonville.
Milikin's two children are currently pursuing graduate degrees at UF. His daughter is getting her master's in speech pathology while his son is a student in the UF MBA Full-Time program.
"Everything I thought about UF MBA, my son is living it now and tells me that I was underestimating how good the program is," Milikin said.
Because of Milikin's devotion to his alma mater, AB InBev has been able to hire standout Business Gators who have turned into integral parts of the company. Meet two of the alumni making moves at AB InBev.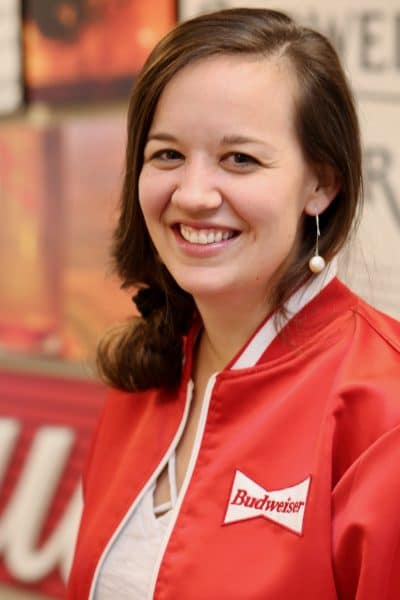 Lexie Cegelski (Senior Director of Sourcing)
Lexie Cegelski enrolled in the UF MBA program with a plan to find a career in marketing. After earning a spot in AB InBev's prestigious internship program, she was planning to get her feet wet in the company's marketing department with hopes to earn a full-time job there.
Before Cegelski (MBA '16) started the internship, multiple people at AB InBev convinced her to try working in their procurement department. It would give her more access to key company stakeholders, and if she hated it, the option to go back to marketing was always available.
But that was never necessary.
"I really loved my summer in the procurement department during my internship," Cegelski said. "I've been here ever since I started in 2016."
As the Senior Director of Sourcing, Cegelski (MBA '16) works on AB InBev's acquisition of anything from raw materials like rice and sugar to Beechwood chips that helps age Budweiser.
In AB InBev's St. Louis office, Cegelski has also found a strong network of Gators. She estimates 10-15 UF alumni in the St. Louis office, and there are more with engineering or sales backgrounds in the company. They get together with the St. Louis Gator Club to watch football games, or even head upstairs to the company's brewery for a Gator happy hour after work.
She is also involved in AB InBev's recruiting efforts and often pushes for UF graduates to get jobs at the company. After experiencing the UF MBA program, Cegelski knows that UF graduates are ready to make an impact.
AB InBev also recently hosted a case competition that was judged without knowing which university the students were representing. They wanted to make sure they were targeting the best schools, regardless of their reputation, and UF was one of the standouts in the competition.
"Everybody at UF is hungry and motivated to get where they want to be," Cegelski said. "At end of day, we're a result driven company. We see successes in the company from UF and it's been proven by my UF alumni."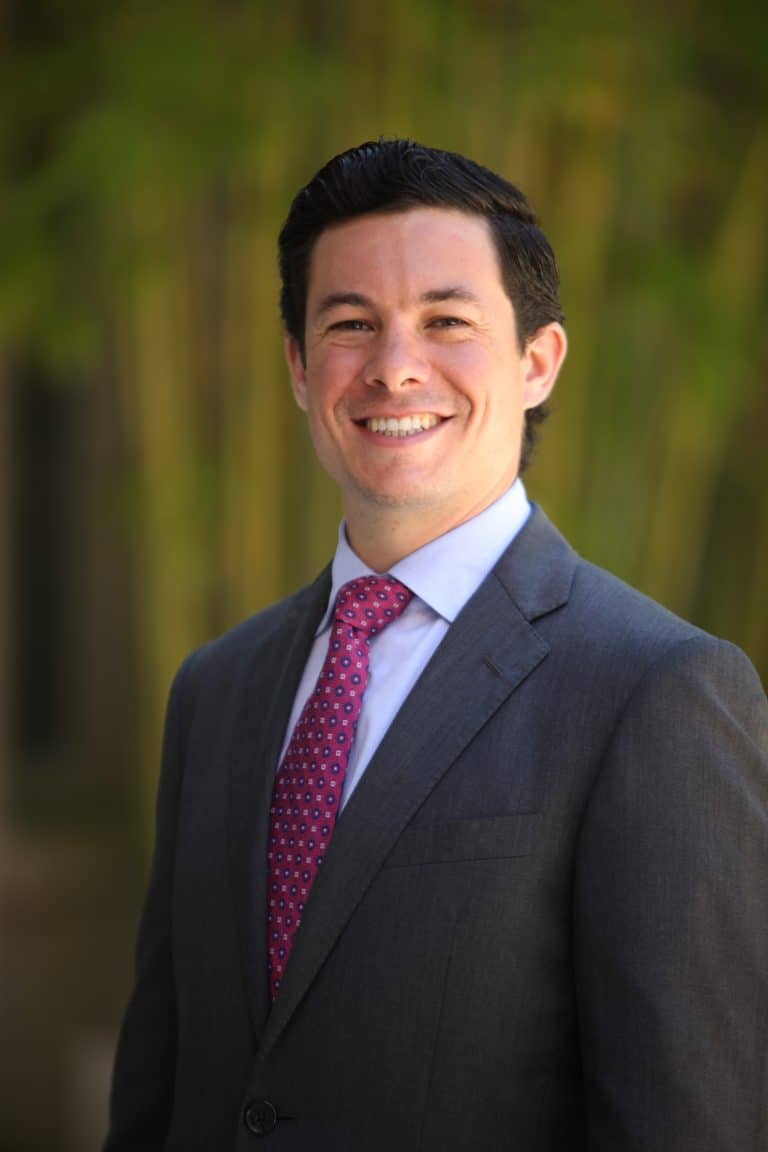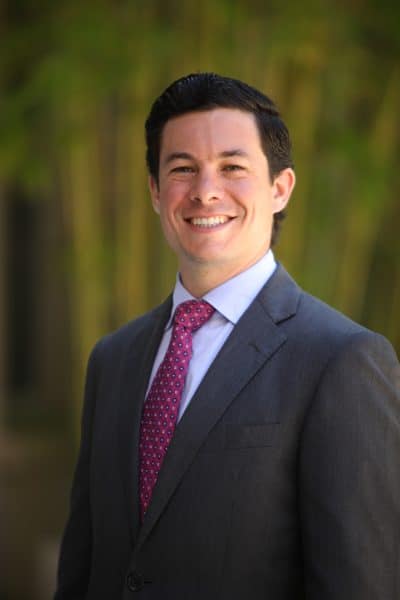 Jorge Cobian (Global Procurement Director)
It didn't take long for AB InBev to learn about Jorge Cobian (MBA '16). In fact, Warrington's Director of Graduate Business Career Services was already gauging Cobian's interest in the company before he even took a class in the UF MBA program. AB InBev was ready to reach out and schedule a first interview for their competitive internship program, and Cobian jumped at the opportunity.
"That showed strength of UF MBA and the strong network between career services and the companies that recruit UF," Cobian said. "I hadn't even started classes yet and already had my first interview. It all started there. The support of UF MBA and career services was just invaluable."
After 17 interviews, Cobian landed the internship offer. He spent 12 weeks in the company's Mexico City office and earned a full-time offer to return after graduation.
Today, Cobian is the Global Procurement Director, responsible for sourcing and the negotiations of contracts for the company's glass bottles in Canada, Mexico and the United States. In his four years at AB InBev, this is his fourth role. Some were in the St. Louis office and others were in the Mexico City office, but they've all been important roles in his growth.
"The opportunities I've had internally at AB InBev are impressive, and that's just the culture of the company," Cobian said. "There's a global aspect to the company that allows you to move around."
Cobian came to UF MBA looking to gain a foundation in finance, accounting and economics that he missed while earning an undergraduate degree in industrial engineering. What he found was even more valuable. The program provided a network of peers to lean on and the resources to find a job that fit his strengths.
"Without UF MBA, I wouldn't be sitting here," Cobian said. "I can say that as a fact. It set me up for success."