Corporate Partnerships: Deloitte
The connections between Deloitte and the UF Warrington College of Business started decades ago. Deloitte has long maintained a consistent presence on the Warrington campus to hire students or speak in classes. Warrington graduate J. Michael Cook (BSBA '64) also served as the company's Chairman and Chief Executive Officer from 1989 until he retired in 1999.
With so many connections between Deloitte and Warrington, it's no surprise that the college is a priority for Deloitte's recruiting efforts. There's a robust network of Warrington alumni who work at Deloitte, and that number grows every year. Robert Tache (BAcc '88, MAcc '89), who leads the team responsible for Deloitte's tax recruiting at UF, said the company hires 40-50 UF students per year.
Deloitte continues to hire from Warrington because of the strong careers Business Gators are building with the company. Today, there are approximately 70 Gators who serve as partners, principals or managing directors for Deloitte. There are also 500 other professionals at Deloitte that graduated from UF. While a majority of them work in accounting, 272 of the Gators at Deloitte work on the consulting side of the company.
Meet some of the standout Warrington alumni working at Deloitte today.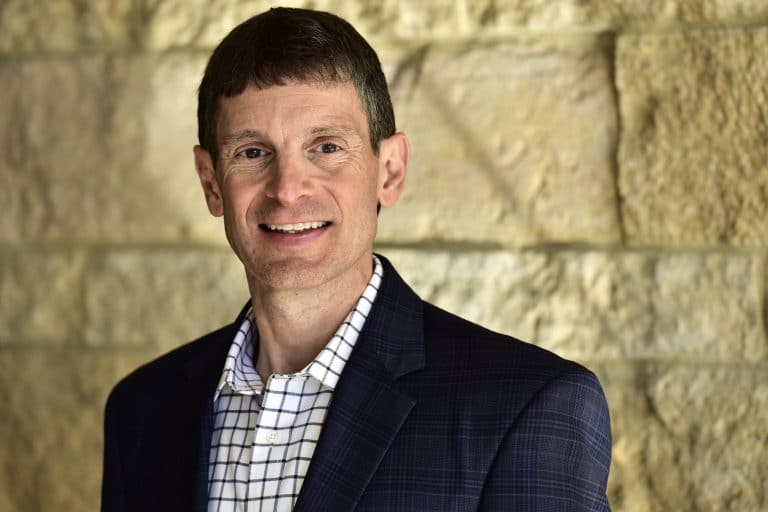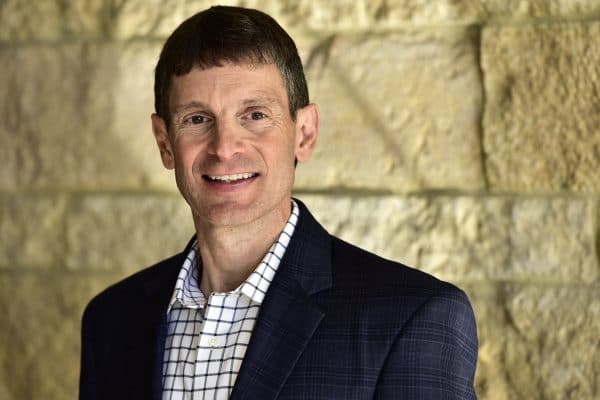 ROBERT TACHE (BAcc '88, MAcc '89)
As partner at Deloitte and the lead university partner for Deloitte's relationship with the University of Florida, Robert Tache knows the quality of students coming out of the UF Warrington College of Business. It's why UF has become an important place for Deloitte when hiring business graduates.
"UF is a big priority for us," Tache said. "It has a great reputation and graduates incredible students who go on to have successful careers."
The recruiting process changed during COVID-19, but it hasn't impacted how much Tache enjoys it. Before COVID-19, Tache frequently came to the Warrington campus to interview, present to and meet students who were interested in working for Deloitte. Though the process went mostly virtual during the past two years, Deloitte is back on campus, and Tache still considers this one of his favorite parts of the job.
Tache, with other colleagues, is responsible for Deloitte's tax recruiting at UF, and he's especially passionate about the role because he used to be an accounting student at UF. He earned a bachelor's in accounting in 1988 and a master's in accounting with a tax specialty in 1989.
"It completely set me up," Tache said of his experience as a student. "I got a great job out of college, and that was because of UF and the Fisher School's reputation. It gave me a great academic grounding, so that at start of career, I was really prepared. That allowed me to start serving complex clients early in my career."
His career began in Arthur Andersen's Miami office in June 1989, and he made partner in 1999. Tache joined Deloitte as a partner in 2002 where he also served as the Florida/Puerto Rico tax managing partner for most of the past eight years. He celebrates his 20th anniversary with the company in May.
Today, Tache remains connected to Warrington through his recruiting efforts but also his role on the Fisher School Advisory Board, where he and other professionals and academics provide informal advice to Fisher School leadership. The role also allows him to get back to Gainesville.
"Like most Gators, I'm a passionate Gator," Tache said. "I'm very dedicated to UF, Fisher and Warrington. My role gives me a pulse to what's happening in the school of accounting  compared to what we do professionally. It also helps me see the curriculum students are learning, and I can share thoughts on cutting edge ideas in accounting and how the profession is transforming."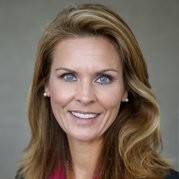 WENDI CHRISTENSEN (BAcc '96, MAcc '96)
Wendi Christensen also plays an integral role in Deloitte's recruiting at UF and has been involved in recruiting throughout her entire career. In her first job after college with Arthur Andersen, she participated in career fairs and showcases at UF and realized her passion for it. 
Recruiting uniquely blends her passion for the future of Deloitte with an opportunity for her to return to and stay involved with her alma mater.
"I love that it gets me back to school," Christensen said. "I'm a huge Gator fan, my husband is a Gator, my kids are both Gators. It's always great to be back at school and meet the next generation of Warrington and Fisher graduates.
"Being part of recruiting helps me build relationships with students to make sure we hire the best, and I also want to make sure we are getting Deloitte's story out there to help students realize what a great opportunity it is to start here."
Christensen knows what Fisher graduates are like because she experienced the program herself. After graduating with bachelor's and master's degrees in accounting in 1996, Christensen started at Arthur Andersen's West Palm Beach office. When Arthur Andersen merged with Deloitte in 2002, Christensen followed as a manager and was promoted to senior manager that summer. She celebrates her 20th anniversary with the company this May. 
When she's not coming back to campus for recruiting, she's making trips to Gainesville to stay involved. She is a frequent speaker at the annual Women in Accounting Symposium, giving her an opportunity to assist the next generation of women in the accounting profession.
"I love it because students can see exactly what we do," Christensen said. "There are great career opportunities on the other side of graduation. It's great to tell them stories about how women can succeed in this career. It's not easy, but there is the ability to achieve personal and career goals. I love sharing that story.
"It's really important to recognize the fact that women communicate differently. It's a safe space to talk about careers for women in accounting and what that's like, and sometimes those conversations are easier with just female peers."
Staying involved at Fisher and Warrington is a priority because of Christensen's experience as a student. She was also on the golf team from 1991-96 and was honored as one the top 40 Gators under 40 in 2007. She graduated with a great job and was prepared to be an impactful employee on her first day.
"You don't appreciate it when you're a student, but it prepared me because it was not an easy program," Christensen said. "You have to learn to problem solve and learn how to learn. That's the foundation for a career in public accounting. You won't know everything when you graduate, but having the skills and confidence to figure it out helped me."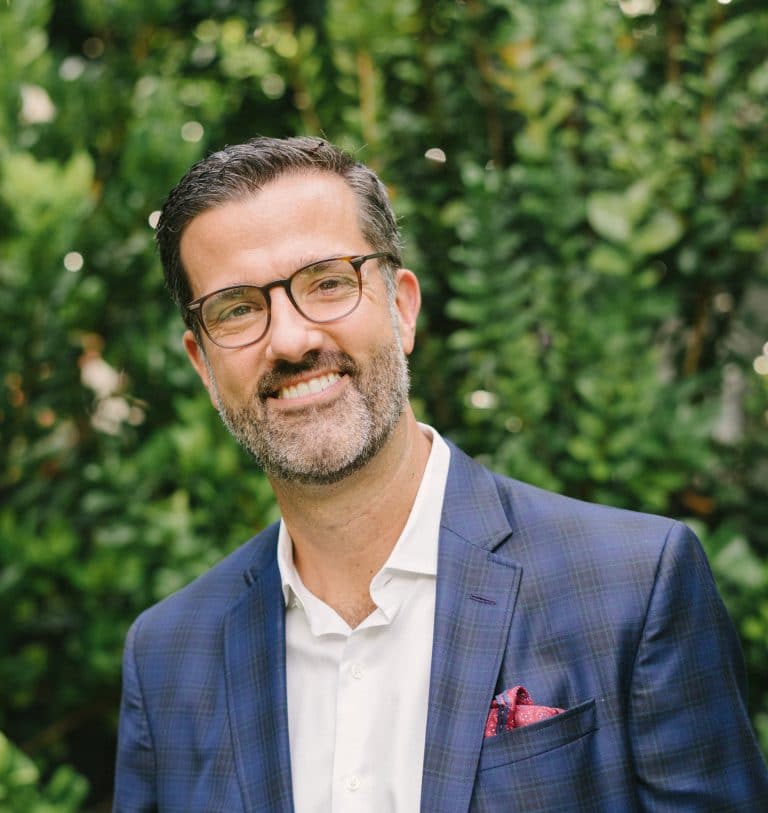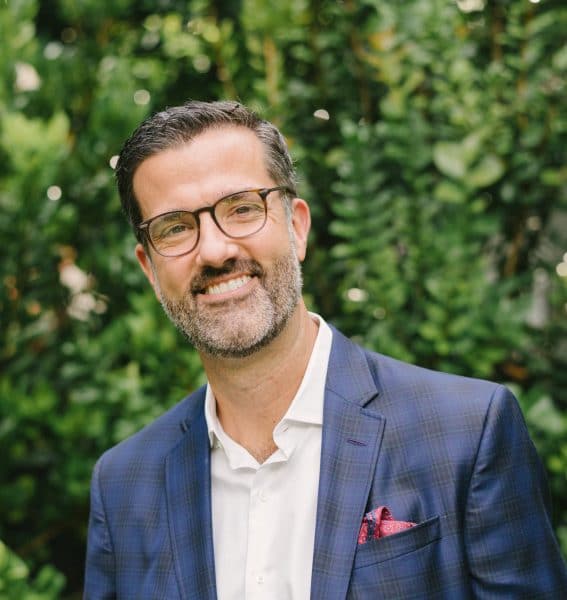 ED JOHNSON (MBA '06)
In 2003, Ed Johnson had a great job working in macroeconomic research for the Federal Reserve Board in Washington D.C., but after deciding to shift to the private sector, he discovered the UF MBA program as the perfect bridge.
Johnson didn't have an undergraduate degree in business and wanted to find the most effective way to make the pivot. And, unique to UF's offerings, he was able to combine his MBA with a master's degree from the UF Center for Latin American Studies because he wanted an international focus to his career. After graduating, he joined Deloitte Consulting, where he remains today, currently serving as a principal since 2015.
His desire for an international focus was an integral part of his career search, and he made it clear to Deloitte Consulting recruiters when he first spoke with them at a career fair in San Diego with an organization called National Society for Hispanic MBAs. Johnson isn't Hispanic, but he is trilingual – speaking English, Portuguese and Spanish – and knew the career fair would be a great place for him to meet companies that were open to international careers.
Deloitte promised him that they had a role doing a percentage of work in Latin America. He did both rounds of interviews in San Diego and had a job offer three days later.
The international promise panned out, too. He has worked on five continents and countless countries in his 16-year career. 
"Before COVID-19, I traveled a ton," Johnson said. "In 2019, I logged more than 300,000 miles. I was in London, Thailand, India, China and more. We've slowed down a lot because of COVID-19, but it was something I have great memories from."
On the way to his role with Deloitte, Johnson benefitted from his experience in the UF MBA program. The Full-Time format allowed him to be part of a small cohort and build his network. He also served as president of the UF MBA Association.
"I was able to get the fundamentals of business but still have opportunities to do things like internships and study abroad," Johnson said. "I made sure to take advantage of as many opportunities to get involved as I could. I took advantage of opportunities to build my leadership because I was interested, and it gave me a lot of leadership and soft skills that I know were not there before I went to business school. You don't realize it's happening as it is, but I can see it now as I'm reflecting on it."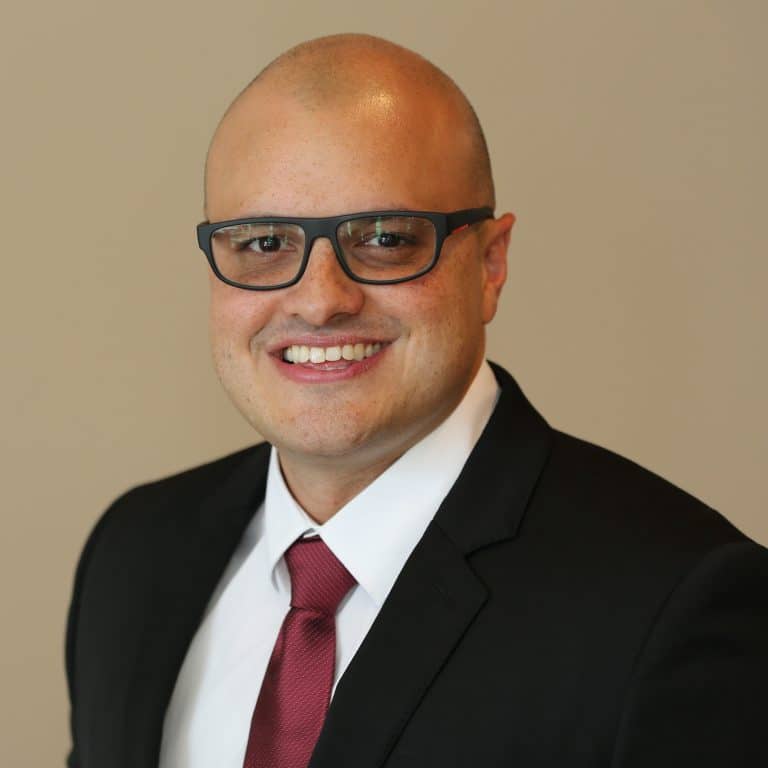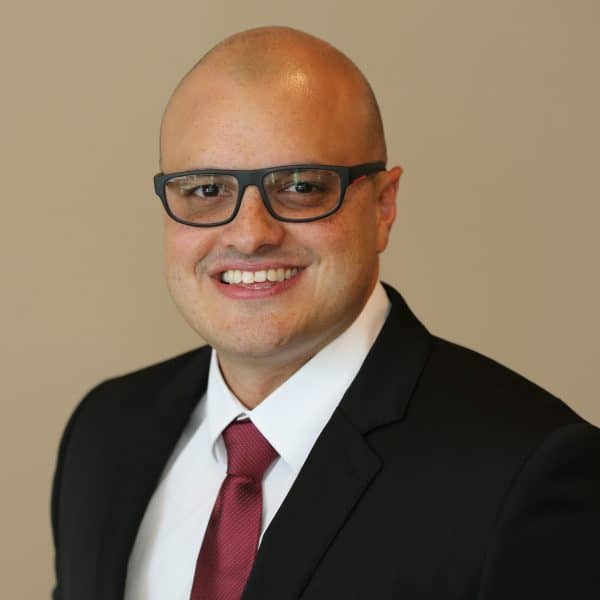 JOHN MONTOYA (MBA '19)
John Montoya found his consulting role with Deloitte during his time in the UF MBA program.
Today, he serves as a solutions specialist with Deloitte, which he found the job posting for six months prior to graduation. But the lead up to him accepting the position wasn't as easy.
"I got the offer days before graduation," Montoya recalled. "It really came down to the wire."
Montoya spent his final six months in the UF MBA program completing his academics while also balancing many interviews for the position. He did multiple rounds of interviews with multiple managers within the company, but there was one particular interview that set him at ease.
After the first interview aimed to explain the position and many of the basics about the process, the second interview was with UF graduate and former Deloitte manager Michael Cheung (MBA '12).
"The first thing he said in the interview was 'Go Gators!'," Montoya said with a laugh. "I knew we were going to have a good conversation from there."
Montoya received a mechanical engineering from Florida International University and worked in the industry until he enrolled in the UF MBA program in 2017. He felt like working in supply chain operations was the best way to transition into the business world.
His job at Deloitte doesn't come with the grueling travel and 70-80 hours work weeks that typically come with consulting positions. His practice limits travel to 20% while doing most of his consulting work from his home office. 
"I heard about the positives in consulting like the fast pace and always learning, but you also hear the horror stories about long hours, travel, burn out and turnover," Montoya said. "Once I heard about the focus on work-life balance of the role, I was all in. It's great to be in the field of consulting without the pressure of being a road warrior which is typical of the industry."
Montoya credits his experience in the UF MBA program for helping him successfully transition to Deloitte. Before enrolling, he didn't even know about the consulting industry but was able to quickly recognize it's where he wanted to work.
"A lot of my job is being dropped into a project where you don't know a lot about the company or industry," Montoya said. "I'm trying to absorb information as quickly as possible then apply what I've learned like critical thinking and analytical skills that help me provide a solution to the problem.
"In the MBA program, we did a lot of case competitions and projects. We were doing the exact same thing that I'm doing today."