Corporate Partnerships: NextEra Energy
NextEra Energy has a strong presence on the University of Florida campus, and the company has increased it in recent years.
After starting by tabling and attending events at the UF Warrington College of Business and the Fisher School of Accounting, NextEra Energy also hosted a corporate site visit for students in the corporate finance track in the Finance Professional Development Program at the college. Florida Power & Light, NextEra's largest subsidiary and the nation's largest electric utility, also works closely with UF's Public Utility Research Center.
To increase its time with students, NextEra Energy connected with the MS Business Analytics program. The company builds practicum projects, allowing students to work on problems the company is facing. This creates real world experience for the students while also educating them about the company.
The same premise continued in the 2022 UF MBA Case Competition. NextEra Energy was the event sponsor and provided UF MBA students with a real problem facing the company. Multiple NextEra Energy employees made the trip to Gainesville to judge the event and came away impressed with the results.
"It was amazing, especially given the complexity of the topic the students were given," said Keith Ferguson, Vice President of Accounting and Controller, Florida Power & Light. "To digest that complex of a problem in only a few weeks and come up with really creative, thoughtful solutions, it showed that they grasp the basic concepts and the nuances of the industry. There were several ideas taken back to our company and vetted further as potential options for us."
Learn more about a small sample of the impactful alumni who ensure the partnership between UF Warrington and NextEra Energy continues for years to come.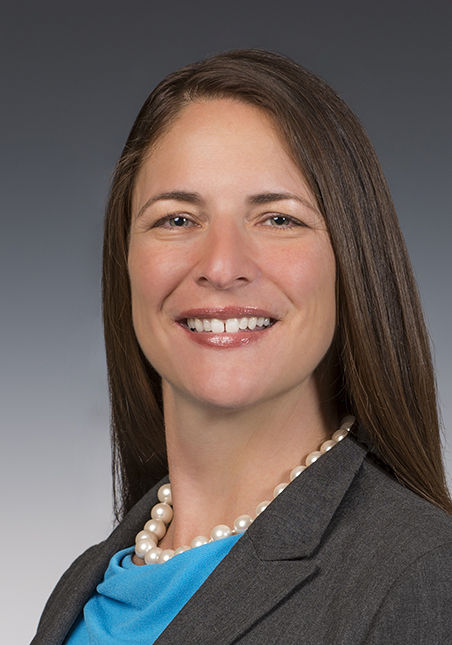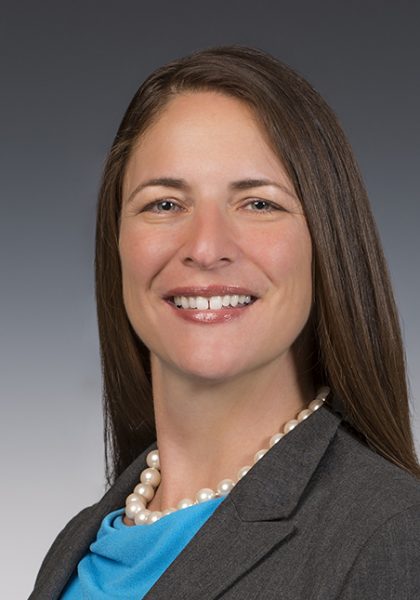 CHRISTINE SEAL (BSAc '99, MAcc '99) | Vice President of Financial Planning and Analysis
When Christine Seal graduated with her bachelor's and master's degrees in accounting, her career started in public accounting for EY. It's what she trained for as a student at the University of Florida and what she expected to do professionally.
Five years later, she discovered a new professional passion. In a new role with Tropicana/PepsiCo, Seal was introduced to a finance role that included operations responsibilities, and her interests started to shift.
"That's where I switched gears and fell in love with operations and finance," Seal said. "I was learning new things all the time."
After moving back to south Florida in 2008 when her daughter turned one, Seal started with NextEra Energy in an accounting role as a project controller and has been with the company ever since.
Today, Seal is the Vice President of Financial Planning and Analysis. Her 15 years with the company have involved plenty of new roles and skills. Seal has worked in operational finance, hedging power and commodities in energy markets, and filled a role supporting the power generation team. She even served as the company's Chief Investment Officer.
Seal felt ready to start her career after graduating from UF because of the strong foundation she received.
"The diversity of classes and opportunities to work on teams and groups were important," Seal said. "Especially at the graduate level in the accounting program, they always gave you real world examples of what was going on. It was an important dynamic of not just looking at what textbooks say, but they wanted us to learn that not everything in the real world has a clear solution."
Seal's passion for her alma mater has continued throughout her professional life, and she now plays an important role in NextEra Energy's recruiting efforts on the UF campus. When the company changed its recruiting process years ago and put one employee as the sponsor for each school, Seal pushed hard to represent the company at UF.
NextEra Energy's strong presence on the UF Warrington campus has helped them hire some of the college's best talent. Because of Seal's experience filling roles across the company, she can share the value of a UF degree at NextEra Energy.
"I can talk about corporate finance and share that we have a lot of opportunities," Seal said. "We have great rotational programs here that I can talk about with finance. We are so large, and employees move around a lot and try different roles in the company. Those accounting and finance degrees are very versatile here."
As NextEra Energy's recruiting efforts continue, the company is seeing strong results from UF graduates. The presence of companies like NextEra Energy has also helped shape and strengthen the curriculum.
"The quality has always been impressive," Seal said. "It's been there since I was there. That's important, but I've seen the evolution of coursework, too. I like that when we come talk at UF, we can say what's important for us when it comes to preparing students, and professors will listen and make evolutions based on what we tell them. You can see those changes and how it's improving students. That openness is critical."
The Gator Nation continues to expand throughout the company. Seal said she works with other UF alumni in the company on a daily basis, and there's a common bond between Gators at NextEra Energy.
"We're very loyal to UF," Seal said. "We have badge holders with Gators on them, and there's Gator stuff all around our offices. We're not shy about our Gator pride. We're very proud."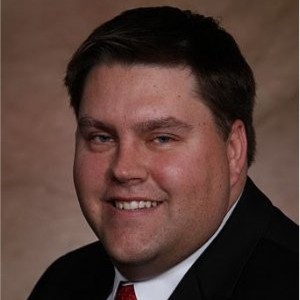 KEITH FERGUSON (BSAc '99, MAcc '00) | Vice President of Accounting and Controller, Florida Power & Light
Keith Ferguson gained his experience in public accounting before starting his career with NextEra Energy. After graduating with his bachelor's and master's degrees in accounting from the Fisher School of Accounting at UF, Ferguson started his career with Arthur Andersen for two years before moving to Deloitte. After consulting with clients on complex accounting topics as a member of Deloitte's National Energy practice for three years, Ferguson shifted to Mirant Corporation, an independent power producer now part NRG Energy, where he initially worked in internal audit and ended as the Director of SEC Reporting and Accounting Research.
Ferguson moved from Atlanta to Florida to become an Assistant Controller for Florida Power & Light, NextEra's largest subsidiary and the nation's largest electric utility. Today, he's the Vice President, Accounting and Controller for FPL and is chief accountant responsible for the accounting and financial reporting. This includes testifying before state and federal commissions that regulate FPL's rates.
His time at UF played an important role in getting to where he is today.
"UF has long been recognized as one of the best accounting schools in the country, and I saw it firsthand in terms of real world readiness when I started in public accounting," Ferguson said.
Ferguson specifically pointed to an accounting research class he took during the master's program. The class took real accounting issues facing companies and pushed students to find the best solution while writing a paper about it to support their case.
"There was a lot of real world experience from real business cases," Ferguson said. "We worked on real situations and scenarios where we were presented with facts and asked how we would approach it."
Little did Ferguson know at the time, but he was also sharing the classroom with future co-workers. He was in the same classes as NextEra Energy Vice President and Chief Accounting Officer Jim May, learning together and building their foundations in accounting.
"We've had very similar paths and were in the same classes together," Ferguson said. "Now we are the leaders of the main accounting functions of the company."
Ferguson has participated in multiple events to strengthen NextEra Energy's relationship with UF Warrington. He has visited with UF students when the company hosted them in recent years, talking to them about FPL, his career and roles available in the company.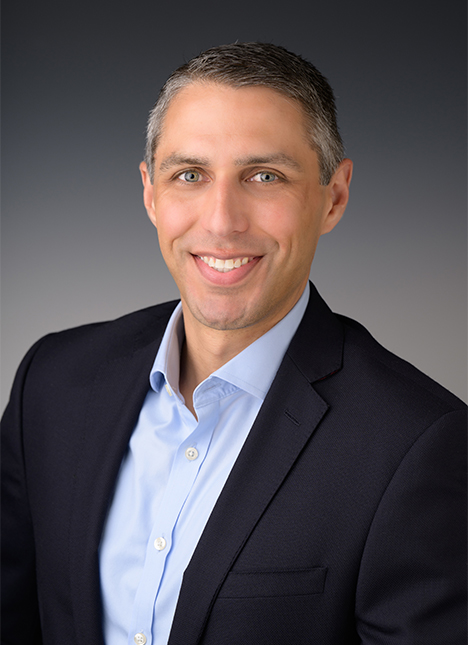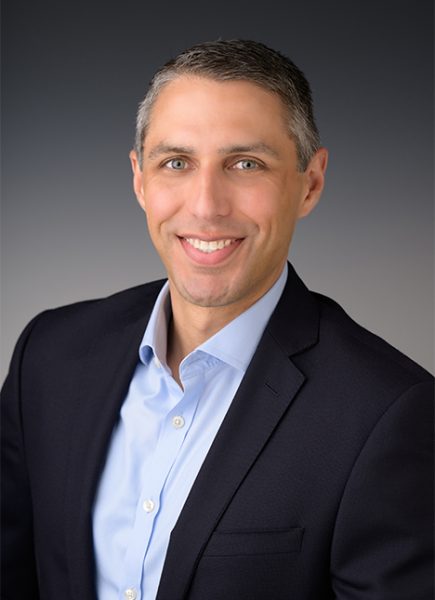 CASEY TOMASIAK (BSBA '07, MBA '10) | Director of Renewable Origination and Development
After interning at multiple companies during his time at UF, Casey Tomasiak knew that NextEra Energy is where he wanted to work.
Tomasiak participated in internships and programs with Boeing, KPMG, NextEra Energy and Procter & Gamble before deciding to start his career with NextEra Energy. He started his full-time role in the business finance unit – the same place he interned – and focused on negotiations and evaluations of the company's assets around the country.
After working on the investor relations team and the business management group, Tomasiak returned to the business finance unit to lead the team where he first started as an intern and full-time employee.
Today, Tomasiak is the Director of Renewable Origination and Development and is responsible for leading NextEra Energy's renewable development in the southeast. His time at UF Warrington played an integral role in helping him develop the skills necessary for his positions. Tomasiak said the real world learning he experienced at UF set him up to immediately contribute in his internships and jobs. 
"The main thing that really helped at UF was the real world business programs they offered," Tomasiak said. "Those gave us the ability to present and work through real problems, which helped me get my internships and jobs."
Tomasiak recalls working with engineering students to solve a problem for CSX. He also worked with a local Gainesville restaurant who was looking to expand to a fast food concept. Working directly with these companies helped him understand problems companies face and how to solve them.
Now at NextEra Energy, Tomasiak works directly with other UF alumni around the company every day.
"Working in the southeast, there's always a connection with anything SEC football," Tomasiak said. "We have a lot of people with UF memorabilia hanging in their office, and there's a lot of us here with the company."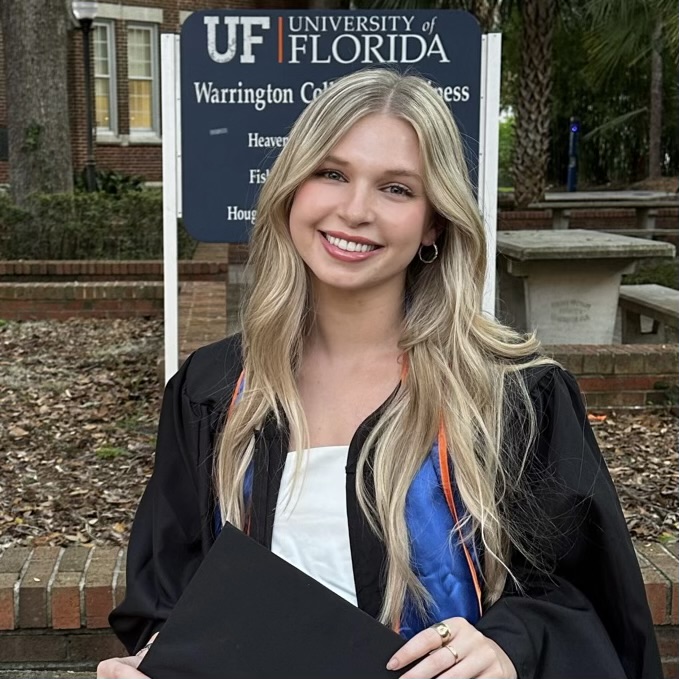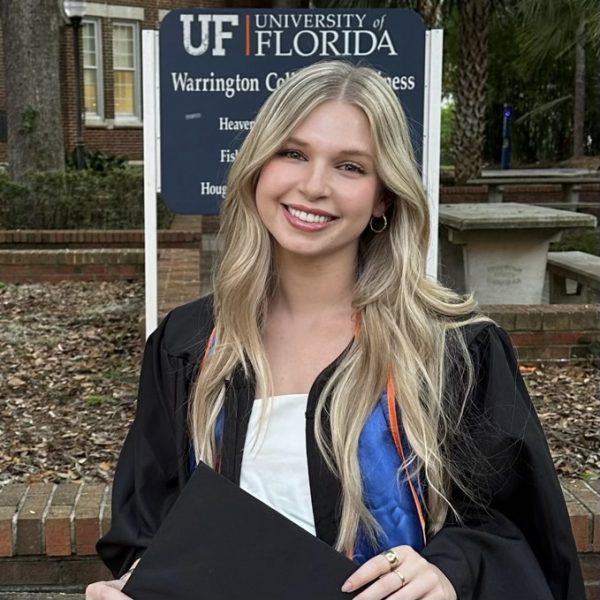 CAROLINE MURPHY (BSBA '22) | Analyst
NextEra Energy wasn't a familiar name to Caroline Murphy when she started considering internship options. She vaguely knew who they were from hearing friends and professors talk about companies to consider, so she decided to interview for one of their internship positions.
Soon after, she started to notice the company's increased involvement at UF Warrington.
"I saw how integrated they were around campus," Murphy said. "They were here at least once a month doing student engagement activities that you usually see larger corporations do. This just felt more personal because so many of their Gator alumni came to campus, and there are a lot of them within the company. I could tell they value UF alumni."
Murphy's initial internship with the company was remote during the summer of 2021. She enjoyed the experience so much that she returned for an in-person internship during the following summer. The second internship was her chance to work in the office and learn about the company's culture, which ultimately played an integral role in her decision to accept a full-time position with the company.
"It was clear in my internship that the company values investing in employees," Murphy said. "I could feel that as an intern. No one was ever too busy to answer my questions or talk about the culture. They all invested in me."
This fall, Murphy starts as an analyst in NextEra Energy's LAUNCH finance leadership development program. She'll spend one year in each of the company's three segments of the finance division.
When she starts, Murphy knows she'll be spending her days working with other UF alumni. She saw it during her internship and continues to see it in the company.
"There are a lot of Gators in the office," Murphy said. "It can be scary going into an office of a couple thousand people, but so many Gators went out of their way to introduce themselves to me as an intern. UF alumni at the company hear about interns being from UF and make sure they feel at home. I built great relationships that helped me feel more settled."
Murphy feels prepared for her role at NextEra Energy because of her time at UF Warrington. The curriculum helped her learn the technical skills necessary to stand out in her industry, but the out of classroom experiences prepared her with the soft skills.
"The leadership culture at UF was important and taught me interpersonal skills through networking with my peers," Murphy said. "UF helped me find the drive within myself to learn past the minimum. That same culture exists at NextEra. You want to dig deeper to contribute more."