Corporate Partnerships: UBS and Warrington
Before 2013, the University of Florida Warrington College of Business wasn't on the radar of UBS. When UBS employees went on the road to recruit, they rarely stopped in Gainesville or thought twice about interviewing Warrington students for their internships or full-time positions. 
Today, the partnership between Warrington and UBS is strong. The investment bank and financial services company now frequents the Warrington campus for hires, and alumnus Jim Pellicane is an important reason why.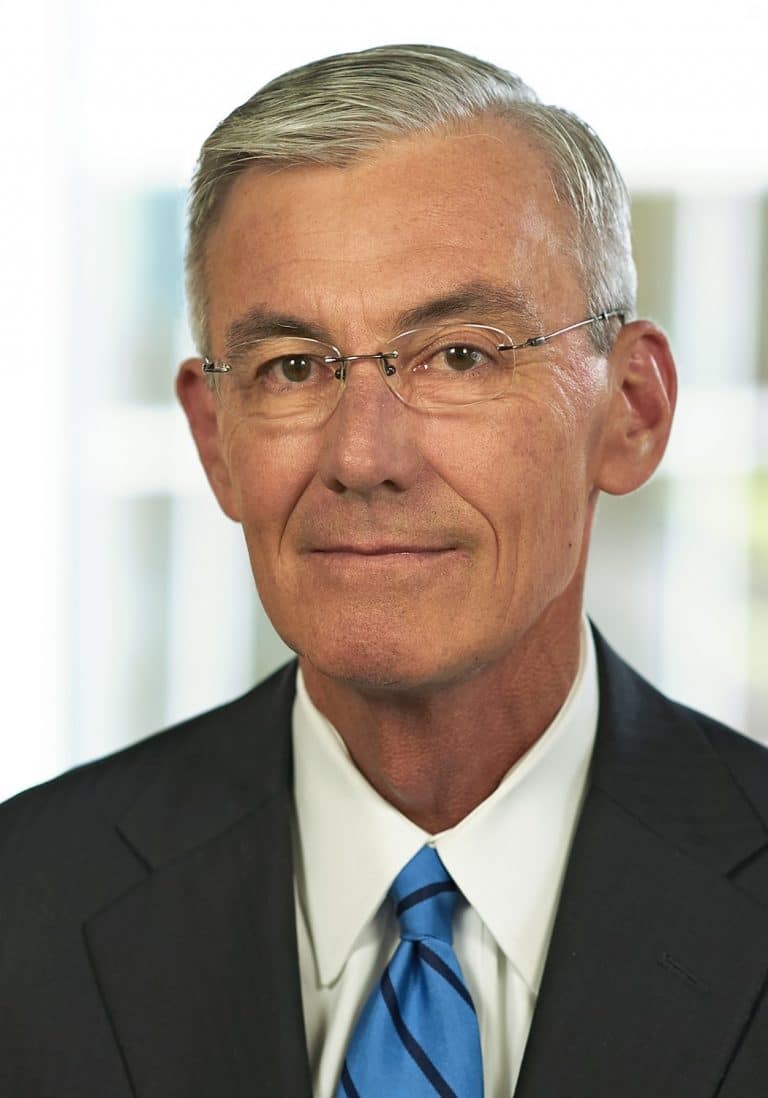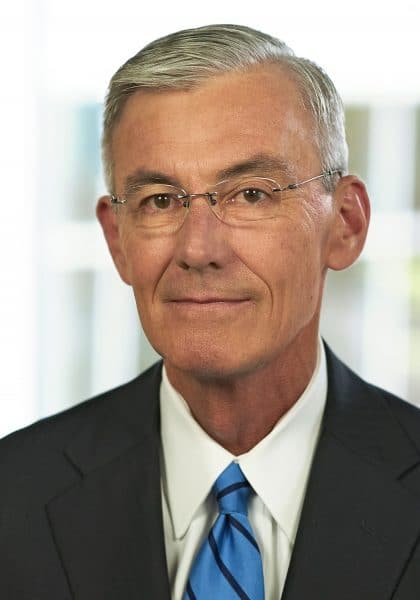 Jim Pellicane (Managing Director at UBS)
When Jim Pellicane was working at Merrill Lynch in the late 1990s, he recognized an opportunity for the company's intern training program. It was historically filled with more than 130 interns from Harvard, Wharton, and other elite private institutions.
All Pellicane (BSBA '79) wanted was one spot for a student from the University of Florida Warrington College of Business. It took some time, but Merrill Lynch finally agreed to his request in 2002 and gave him one seat for a Warrington student. Professor Dave Brown recommended Joel Cahill, a professional wakeboarder in the Master of Science in Finance program.
"I told Joel if he was serious about Wall Street, to go home, get a haircut, and go get a new suit, and he did all of that," Pellicane said. "The kid was really sharp, we coached him up, and Joel did the rest."
And it worked. At the end of the program, Cahill ranked as the No. 1 intern in the program, and he had his choice of job offers because of it.
The following year, Pellicane had the same request – one Warrington student in the program. His request was granted, and Alyson Fawley made it two years in a row with a strong Warrington performance in the program. Fawley still works with Merrill Lynch today.
From there, the program expanded to multiple Warrington students holding their own against – and often doing better than – their peers from private institutions.
"We made our own pipeline from the finance program to Merrill Lynch," Pellicane said.
While working at UBS in 2013, he began the same pipeline at his new firm. Pellicane spoke with Dr. Brown and Kelly Herring in Warrington's Master of Science in Finance (MSF) program and learned that they weren't placing any students at UBS. Pellicane was an important piece of changing that.
It started in 2013 when he hired Lizzi Salem, and the momentum has continued since then. Pellicane still frequents the Warrington campus because of the talent, doing roundtables to provide more information about UBS and often interviewing many MSF and undergraduate students for internships and jobs. 
Over the last 20 years, Pellicane has continued to come back to Warrington to recruit due to the quality of students on campus.
"Their students present extremely well and have all done their homework," Pellicane said. "They're all bright and well-rounded. They have people skills that make them great employees. And I encourage them all to give back. They need to go help somebody because somebody helped them get to where they are today."
Pellicane has a special connection to the university because of his time spent on campus. It's not only where he met his wife, Kathleen (BSBA '78), but it's also where he gained the foundation for a successful career.
"My time at UF was the foundation of my career, and it also gave me the necessary interpersonal skills," Pellicane said. "Everyone knows that the academics at UF are sharp, but business is ultimately about people."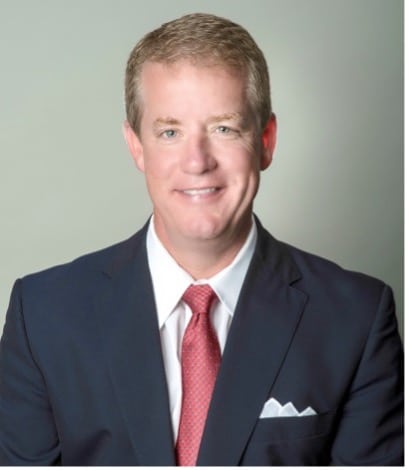 Brad Smithy (Managing Director and Central Division Director at UBS)
Brad Smithy always knew he wanted to be a Gator. Growing up just north of Gainesville in Lake City, he grew up going to football, basketball and baseball games on the UF campus. Once that dream became a reality and he became a student, Smithy (BSBA '89) realized the strength of the UF network.
He knew he wanted to be an important part of it, and today, he is. Smithy is currently the Managing Director and Central Division Director at UBS, but he continues to play an important role in hiring Business Gators to work for the company.
Smithy and his wife, Laura (BSBA '89), endowed a scholarship to give all students access to the benefits of attending UF, and he still returns to the UF campus for recruiting events. He does presentations to talk about UBS and interviews students for internships and jobs. The chance to recruit students from his alma mater to the company he works for was a unique opportunity that Smithy couldn't pass up.
"I love UBS and my alma mater," Smithy said. "Putting them together is a labor of love."
While hiring Warrington students to UBS, Smithy has been able to see the quality of students produced by the college.
"I really enjoy the quality of student that comes out of UF to our firm," Smithy said. "I can't recall one Warrington student that hasn't done really well here. It's a quality curriculum that I would put up against any other university. Technically, they're really good, but where they excel is interpersonally. They know how to interact with different people and more senior people. It's a skill. Warrington students are well-rounded and have that skill."
Smithy benefitted from networking with other Gators during his time as a student. One of his fraternity brothers in Phi Delta Theta had a connection that helped Smithy land his first job. His friend's mother worked at NCNB, and she called a recruiter who was scheduled to be in Gainesville for an event. Smithy was able to have dinner with the recruiter before the event and still believes that connection was one of the key reasons he got his first job out of college with NCNB in Tampa in the bank's commercial lending program.
Smithy's career shifted to wealth management in 1993 when he took a position as a financial advisor for Merrill Lynch. In 2000, the company moved him to Houston as Divisional Sales Manager, and he moved again in 2001 to Baton Rouge, La. He and his family made another move to Red Bank, NJ in 2005 before he returned to Florida to run all Palm Beach offices for Merrill Lynch in 2005.
At the end of 2008, UBS came calling. He ran the company's operations on the east coast until 2013, when he took over the southeast region for UBS. When the company reorganized in 2016, the southeast region's footprint expanded. Today, Smithy is in charge of the company's central division, which includes 22 states.
But he always looks back at his time at Warrington as an important part of helping get to where he is today.
"UF's fingerprints are all over my success," Smithy said. "The contacts I made there made a big institution feel small to me. My best friends on earth are my fraternity brothers, and we're still in daily contact. I got an amazing education and still remember my professors fondly. My experience was blissful. I loved every minute of it."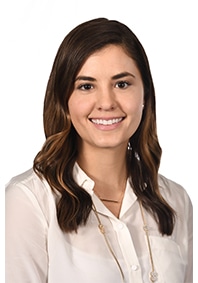 Lizzi Salem (Director, Family Office Solutions division at UBS)
Early in Lizzi Salem's career, she made it a priority to give more students access to internships and full-time positions at UBS. During her second year with the company, Salem (BSBA '13, MSF '14) was focused on strengthening the pipeline of Warrington students to UBS.
When she was going through the recruiting process as a student, Salem knew she wanted to work for a firm in New York City. There were many firms hiring in Florida or the southeast, but her eyes were always set in the Big Apple. To ensure those same opportunities remain available at Warrington, she wanted to help students with similar dreams.
"I took an interest in making sure our recruiting teams got involved on campus and connected to the right people who would get the UBS name out there," said Salem, who is a Director in the Family Office Solutions division of UBS.
That happened through trips to Florida to participate in the MSF speaker series and other recruiting events. They were meeting with juniors who were making decisions about their summer internships and even freshmen and sophomores who were making decisions about their future careers.
As a Warrington graduate, Salem saw firsthand how MSF students develop their skills to be ready for roles at UBS. The opportunity to be involved in the hiring process of other Business Gators was a great way for her to give back. Warrington grads like Pellicane, Smithy and John Mathews, a fellow Gator and Head of Private Wealth Management at UBS, were important mentors early in her career and hiring more Gators at UBS allows Salem to serve as a mentor to the new hires.
"Every UF graduate has a sense of pride in what the university offers," Salem said. "It was important to me to keep a pipeline of students graduating from UF and then jumping to UBS. When I was a student, someone was there for me to pick up the phone and talk to them about different professional fits. This allows me to give back and serve as a resource for students."
Salem took a non-traditional route to the MSF program at Warrington. She was an accounting undergraduate major, which forced her to work through a rigorous curriculum and build a strong camaraderie with her classmates. When she realized accounting wasn't the field she wanted to pursue, her advisor introduced her to the MSF program.
The MSF program gave her small class settings with more hands-on learning from professors.
"It set me up with a foundation in financial services and helped me through the recruiting process," Salem said. "It gave me a network and made a really big school feel much smaller, which ultimately enhanced my educational experience."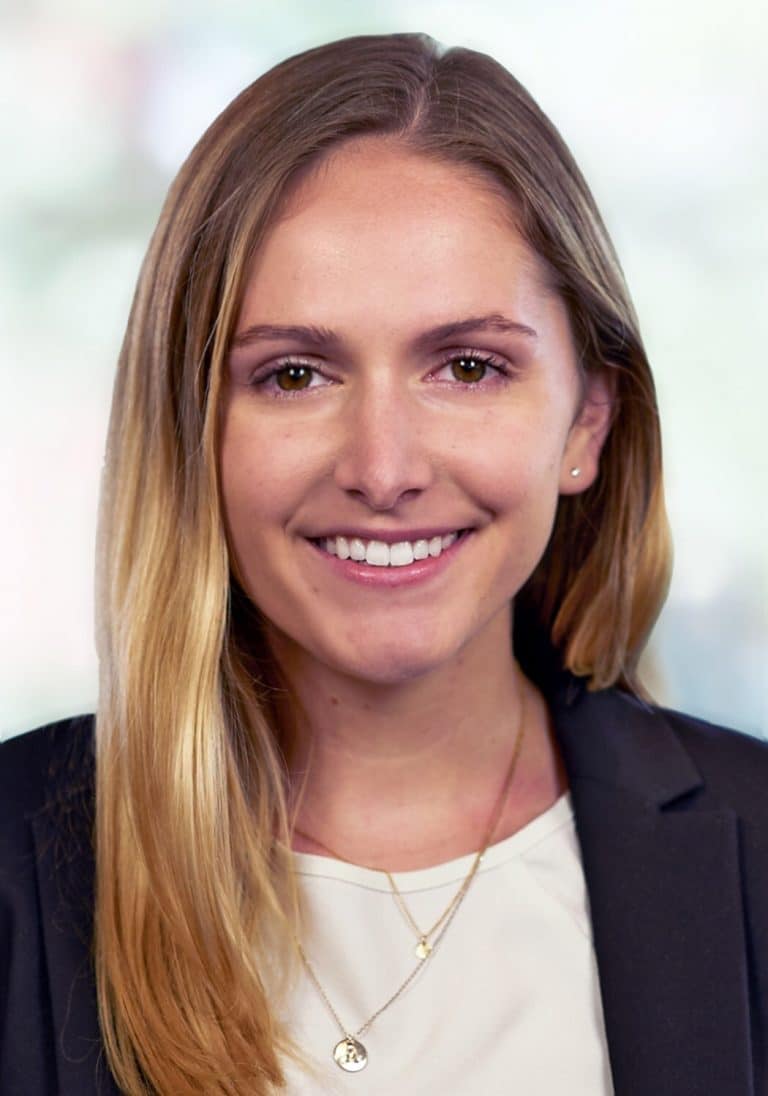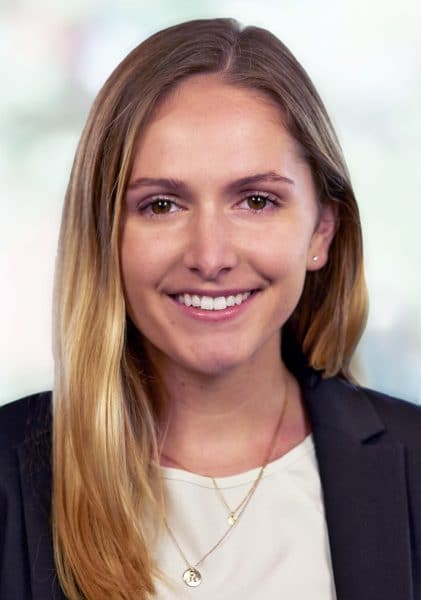 Alyssa Marov (Senior Wealth Associate at UBS)
Alyssa Marov was first introduced to UBS when one of the company's recruiting teams visited the Warrington campus. Today, she's a Senior Wealth Associate for the company.
As a student in the Master of Science in Finance program, Marov (BSBA '16, MSF '17) and classmates had first-hand access to many companies that stopped by the classroom for information sessions or presentations about the company's benefits. UBS stood out right away to her.
"Most of my classmates in the MSF program wanted to pursue investment banking, and that's great, but it was not for me," Marov said. "With wealth management at UBS, it was more of a broad focus on long-term relationships. It was more about getting to know a client and building relationships with them. That's what drew me in, even when I first met them during that campus visit."
Marov reached out after the presentation, applied and secured a spot in the coveted UBS internship program during the summer before her senior year. It went well, and she accepted an offer to return in a full-time role after graduation.
She joined the company's rotational program as a new hire, a two-year program that gave her experience in different areas of the company. Her first rotation came on Pellicane's capital markets team.
"It felt like a very small world since he's also a Gator," Marov said. "I showed up for my first day on the job and found that out."
Marov points back to her time at Warrington for helping her have a quick start at UBS. She was introduced to the terminology and the basics of wealth management as the foundation of her career. But just as important, she was encouraged to strengthen the soft skills that come into play with a job at a major company. She learned how to interact with senior company officials and how to build strong relationships with co-workers and clients.
The MSF program played an integral role in making sure she was prepared for her role.
"The classes are taught at a high level, but you know you're vying for the same goal with others in the class," Marov said. "You're all in it together. We all knew what to do and how to act. It's a great atmosphere when you're around everyone vying for the same goal."