Courage before confidence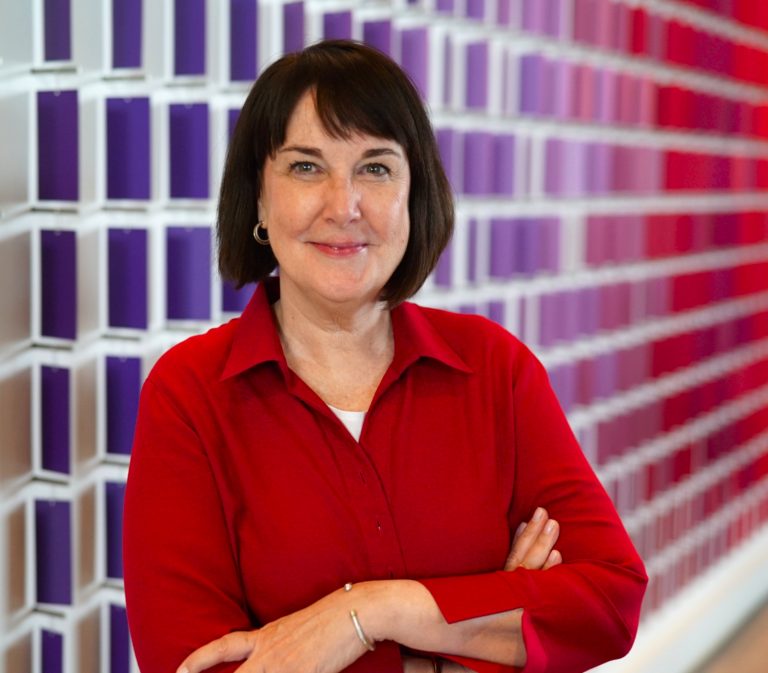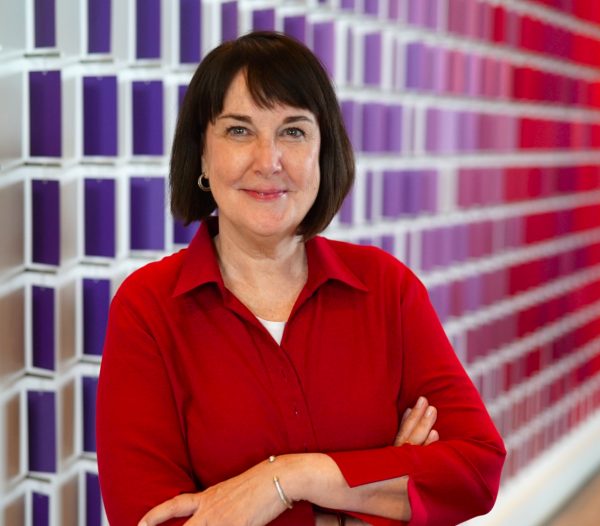 When you face opportunity, what do you do?

Ellen Connelly Taaffe (BSBA '83), University of Florida alumna and Clinical Associate Professor and Director of Women's Leadership Programming at the Kellogg School of Management, describes the mirrored door as a place many women encounter in their careers. In her new book, The Mirrored Door: Break Through the Hidden Barrier That Locks Successful Women in Place, she explains why the mirrored door is a stopping place for most women, and what they can do to move beyond it.
Taaffe coined the phrase "mirrored door" four years ago when she presented a TEDx Talk on what keeps women from taking the lead in their careers and lives. When asked to share more about the concept, she started writing.
"Late in my career, I found myself as the only woman on two boards," she shared. "Part of that is the legacy of how board recruitment happens through networking. I was able to diversify the boards, and that's when I first started to speak on panels about how to get women interested in board service as an important part of their career.
"We haven't come as far as I thought we would have, [especially] at the senior level. I was impassioned to see what I could do about it."
Statistics aren't in women's favor. From her research, Taaffe discovered that, despite women constituting 70% of high school valedictorians and 58% of the workforce, only 10% made up the Fortune 500's list of CEOs in 2023. She was attending a new MBA student orientation at Kellogg when this fact hit home.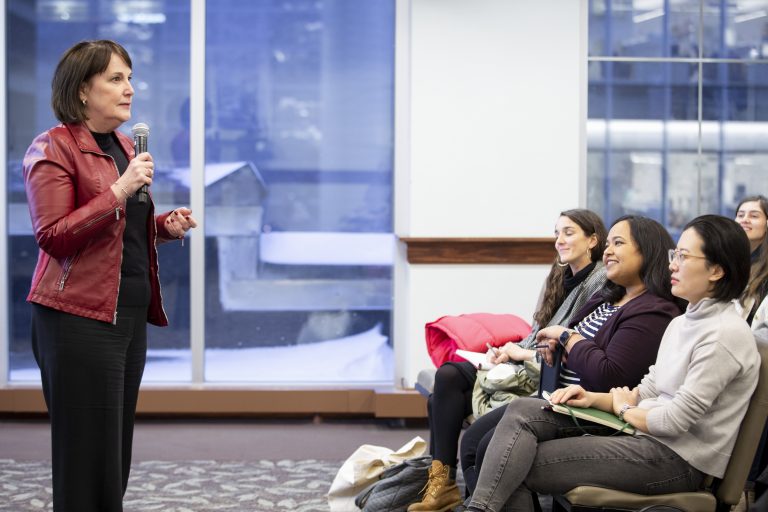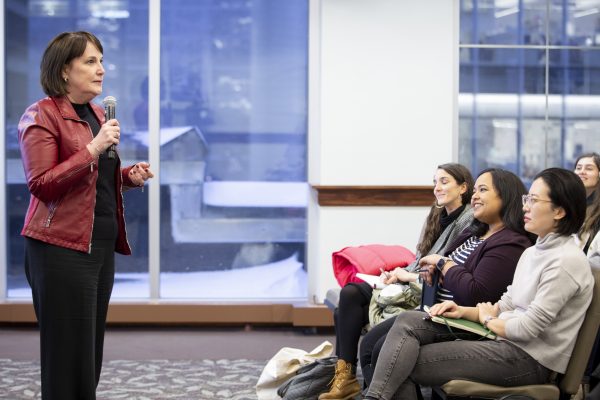 "I was at the first day of orientation where a female CEO shared her career story and opened it up for questions," she said. "There were hundreds of people in a big auditorium, [but] all the hands that shot up were male hands. None of the women asked questions, and yet I know that they're so smart, so accomplished – for whatever reason, they held back."
Motivated to find out why women weren't speaking up, Taaffe dove deeper into the research. She found that men will apply for a job posting when they only meet six out of the 10 criteria, while women won't apply unless they think they can match all of them.
"We're holding ourselves to these sky-high expectations," she explained. "This is not how the guys play, and good for them, but the reality is that we're more ready and capable and competent than we realize. We hold back, and that holds us back in our careers."
Taaffe describes this moment as the mirrored door, when women reflect inward and decide they're not ready or worthy enough to realize their potential. Along the way to success, women are slowed down by five strategies that can help and hinder careers:
1. Preparing for perfection
2. Eagerly pleasing
3. Fitting the mold
4. Working pedal to the metal
5. Performing patiently, waiting to be noticed or rewarded
Taaffe believes that all the growth is on the other side of action. Women are more ready than they realize to take action and cross the threshold of the mirrored door.
"For example, when we patiently perform and wait or expect to be noticed, sometimes we are seen as less ambitious, when we really don't want to be seen as too pushy," she said. "In each [strategy], there's a pitfall that's usually about someone else's perception or our own individual perception, and then there's a pivot to be made to move into action."
Taking action is a critical step, but a scary one. Taaffe has plenty of experience with taking risks and learning how to contribute as the only woman in the room.
Her path to leadership started at the University of Florida. While earning her Bachelor of Science in Business Administration degree in the 1970s, she stepped outside of her comfort zone to lead her peers as president of her sorority, Kappa Delta, and of the Panhellenic Counsel. Through campus recruitment, she also got her first job with Quaker Oats as an account representative. She stayed with the company for 21 years.
After working in Ft. Lauderdale and the Southeast through her 20s, Taaffe moved to the company headquarters in Chicago, where she currently lives. She switched roles from sales to brand management, eventually leading divisions in brand management and strategy in a CMO position. Partway through her career with Quaker Oats, the company was acquired by PepsiCo, which gave Taaffe the opportunity to work in the Frito Lay division and the PepsiCo corporate strategy group before joining Royal Caribbean and Whirlpool.
Since Taaffe's first step into leadership in college, she has become a Fortune 500 executive, a professor, speaker, board director and now, an author.
To her readers, Taaffe impresses the importance of courage.
"As we move into action, so often women in particular come to me, whether they're students or coaching clients, and they want to have more confidence," she said. "My belief is what we really need is courage, and we have more of it than we realize. Courage is the prerequisite; confidence is the outcome of taking action and realizing, 'I can do this!' or 'I didn't do it, but I survived, and I'll do it better next time.'
"[Courage is] the antidote to holding back or thinking we're not ready. We build our courage and confidence and connect to a greater community of women, and we open the door for others along the way."
Regardless of gender, Taaffe says that anyone who aspires for more in their career should use their story and their strengths to work toward their best.
"Another way to say that is, run your own race," she said. "Don't try to be someone else! Know the best of you and what you can put in place to help you be that every day."
Taaffe's book debuts on Oct. 10. If you pick up a copy, you'll notice the cover is orange and blue. Taaffe's five siblings are also University of Florida alumni, and they've attended two national championships together.
"I'm a Gator through and through," she said, smiling.
A week before publication, her book was awarded the 2023 NYC Big Book Award in the category of women's issues. Taaffe hopes it will inspire readers to be courageous and step through the mirrored door.
"I have two adult daughters, so for them and for other women, if they aspire to lead and build careers of impact and meaning, I want to help them get there," she said.