Hit refresh on pizza
Joshua Green (BSBA '02) hosted a pizza party on the premiere of Shark Tank's latest season.
Green, with his best friend and business partner, Kevin Klein, offered slices of pizza to the "Sharks," potential investors like Mark Cuban, Barbara Corcoran, Kevin O'Leary and Lori Grenier, before passing around cans of their new product: PIE Wine.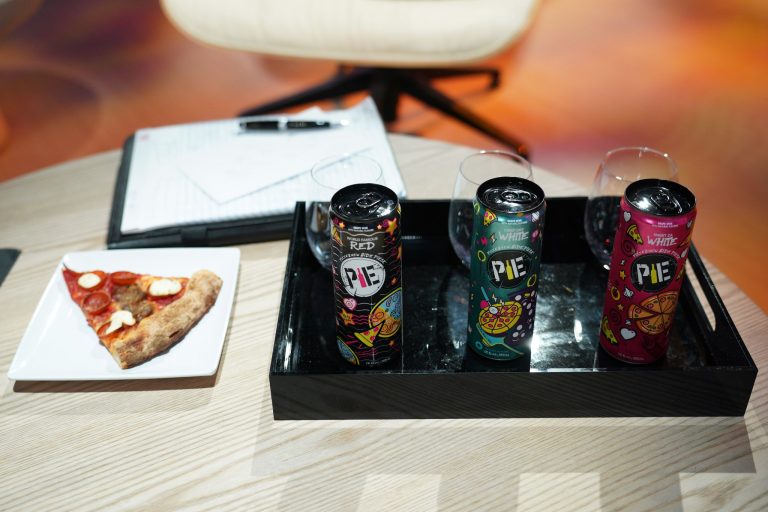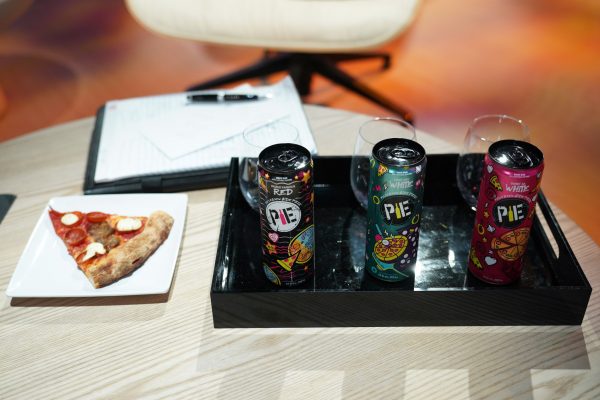 PIE Wine is a refreshing update for America's favorite meal. Featuring three flavors of red and white wines (World Famous Red, Crisp White and Sweet Za), the product was presented to the Sharks as the missing ingredient from a classic pizza experience.
"PIE Wine is a sparkling wine beverage all about pizza," Green said. "Most people enjoy pizza with a soft drink or beer, and frankly, beer is the wrong choice. It's a carb drink eating carbs."
The two friends were well received on the show, launching a humorous pitch that had all the Sharks laughing. Their sweet, carbonated drink was also applauded as a delicious pairing, and when Green and Klein shared their dream of making PIE Wine the official drink of pizza, the potential investors had to take them seriously.
Green and Klein have big goals for their product, but they also have the background to make it happen. After graduating with his undergraduate degree in accounting and finance from the University of Florida, Green earned his Master of Accountancy and Juris Doctorate degrees from the University of Miami. Since completing his education, Green has worked in investment banking and private equity and has already been a part of several entrepreneurial startups. Currently, he is the CFO of Survios, a leading spatial Virtual Reality gaming company.
Klein doesn't have a background in business, but he has the inspiration and the resources to help make PIE Wine an available product. A morning show host on KROQ, a top-rated radio show in Los Angeles, and comedic writer, Klein was the one who originally pitched the idea to Green.
"He would call me all the time with ideas, and frankly I would hang up or laugh at them nonstop, but this time was different," Green recalled. "I thought it was a great idea, but I had to think about it."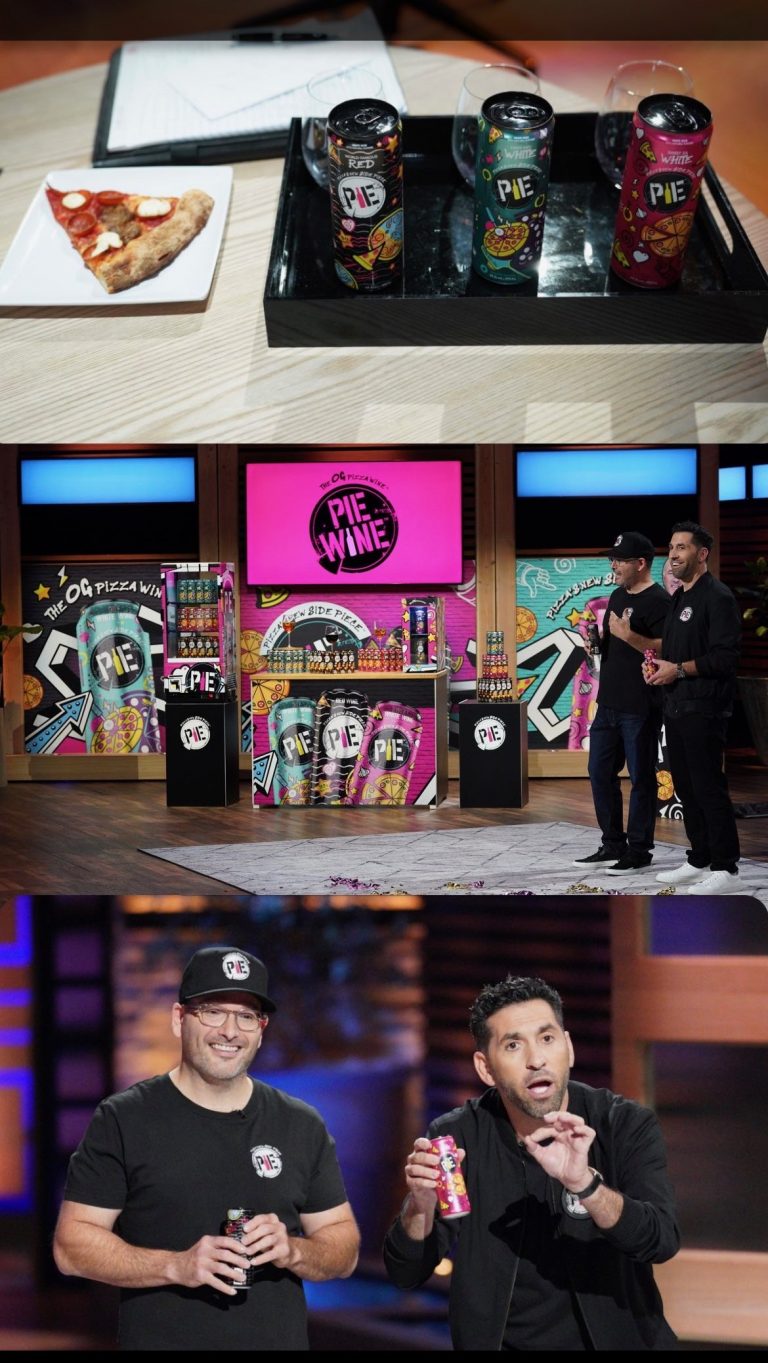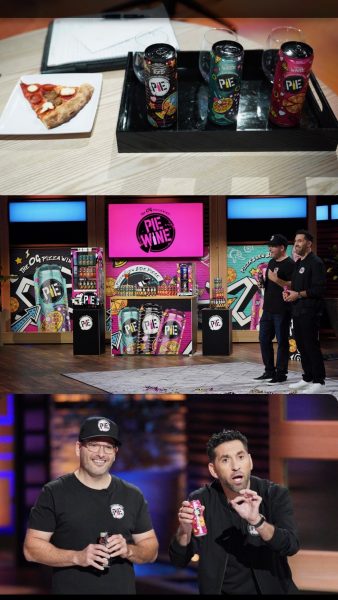 Eventually, the two friends decided to go all-in with Klein's idea. While finding a way to keep up with their full-time jobs, they made hefty investments into their new product, liquidating Green's 401k and selling Klein's home.
To kick off the product, they took PIE Wine to the biggest pizza party in the world: the International Pizza Expo in Las Vegas. More than 100,000 people attended and enjoyed PIE Wine as the hit of the show.
"We got written up and it really validated what we are doing," Green said.
By the time PIE Wine made it to Shark Tank, Green and Klein had secured distribution in eight states with commitments of $300,000 to $400,000 in wholesale revenue. But despite their promising start, none of the Sharks agreed to their request for a $200,000 investment with 7.5% equity.
The entrepreneurs are grateful to be featured on the show and don't see their refusal as a failure.
"Our goal is to win, and what I mean by that is – I just want to make this work," Green said. "I am less concerned about owning all the equity. I want this product to be known as the official drink of pizza.
"Overall, going on Shark Tank in many ways is a validation of what we've already accomplished. I feel so honored that they chose us, and not only chose us but put us on the season premiere. That is a huge accomplishment."
Green says he learned a lot from the experience and from interacting with the Sharks, all sharp businessmen and women. If anything, being on the show has only propelled PIE Wine into greater success. Now, the brand is working with the largest sales agency in the country, CA Fortune, and is set for distribution in 45 states.
As PIE Wine gains momentum, the two friends are proud of what they have accomplished and thrilled that they get to launch their brand together.
"I love what I am doing and am excited that we've been able to take a great idea and create a really cool product – and I'm doing it with my best friend!" Green said. "Win or lose, I feel really good about what I've done."