Moving up the business ladder
Odile Guinot (MBA '07) originally came to the United States from France when she was 17 years old as part of a student exchange program. Now, in 2018, she can't image living anywhere else.
"I went back [to France] that following summer to tell my parents I was staying in the U.S. to finish my degree, and the rest is history!" she said.
After completing her degree in marketing with a focus in sales from Northern Illinois University, Guinot started in her first position in Chicago at Motorola in its call center.
"That was the 'foot in the door' if you weren't an engineer," she said.
From there, she moved to marketing, but was eyeing a position in sales.
Her desire to work with the sales team helped drive her decision to pursue an MBA. The weather in Sunrise, Florida where the Professional UF MBA in South Florida program is located also helped after working in Chicago and Toronto in different positions for Motorola.
"I first started looking at top full-time programs all over the U.S., but I received a promotion, and Motorola told me they would pay for the full program, so I started looking at local programs [in South Florida] and wasn't overly thrilled," she said.
However, Guinot's interest piqued when she heard about the (then) new UF MBA program in South Florida.
"I heard through one of my coworkers that had gone through the [Professional UF MBA] weekend program at UF that it was just starting a program in South Florida," she said. "I couldn't believe such a great school was coming down to us!"
After meeting with the UF MBA admissions team and then UF MBA Director Alex Sevilla, Guinot decided the Professional UF MBA in South Florida was the best program for her.
"We were a small team, but I was very fortunate that we each had different strengths and once we figured out what they were and how to work together, we accomplished great things," she said.
The skills Guinot acquired from her MBA at the University of Florida Warrington College of Business enabled her to land the sales job she wanted at Motorola and continue to move up the ladder at the company.
"When Google bought Motorola, I was asked to move back to Chicago and have a dual role," she said. "I was General Manager of Canada, commuting every other week to Toronto, and VP of Sales in the U.S."
When Apple called, Guinot was ready for both the change and the move to California.
"I have been at Apple for over three years now and lead our largest national retail partners," she said. "I own the strategic relationships with those accounts, from strategy to execution. My team is split by what we call Lines of Business and represent the full portfolio that is sold by Apple, so we're never bored!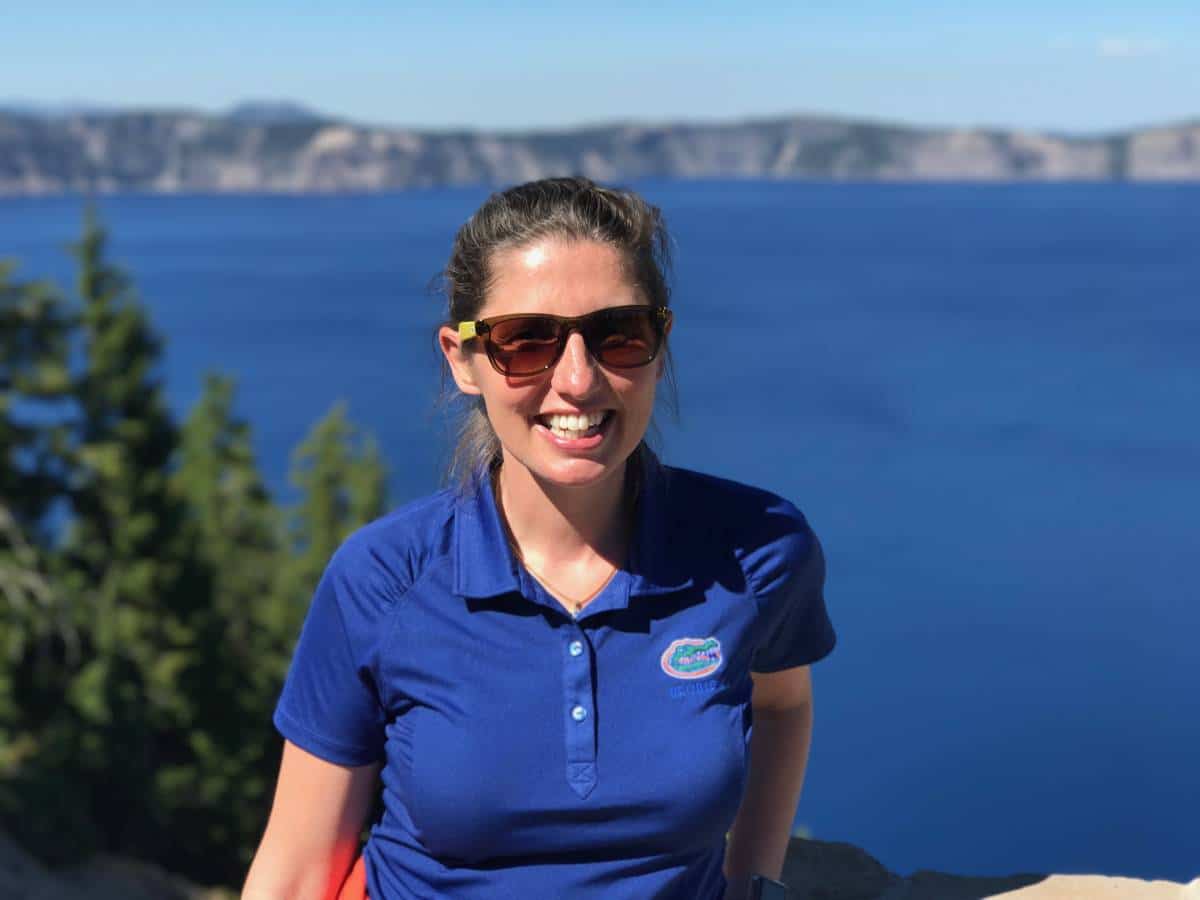 "I am surrounded by great people, whether it be my direct team, our front-line employees and our partners. Working with all of them is what makes my job so fun and exciting."
While she is now living in the San Francisco area, Guinot is still very connected to UF as a member of the UF MBA Advisory Board.
"[The UF MBA Advisory Board] is a great way to get reconnected back, meet some great alumni and talk to students," Guinot said. "I must admit that now that I live in California, it is harder to make my way back for the meetings. We need to lobby United to have a direct flight SFO-GNV!"
As Guinot travels the world, she always shares her passion for the University of Florida.
"Wherever [my husband and I] have lived and traveled, we always try to represent The Gator Nation, me with my shirt and my husband with his hat," she said. "Wherever we are, and we get a 'Go Gators!', I find that to be an amazing circle."
---
Want to move up the business ladder like Guinot? Request information about the UF MBA South Florida program today.