Why engineers should consider an MBA
As you might expect, business acumen is pervasive throughout many other industries, like engineering, law and health care. If you're currently in one of those fields, you might be considering boosting your business knowledge with an MBA to help you get ahead. But what exactly will you gain from an MBA? In this series, we talk with MBA alumni across each of these fields about how they are putting their business knowledge to use. After you read from them about how they benefitted from an MBA, request information about how you can do the same.
First, we asked UF MBA alumni who are engineers at companies like Northrop Grumman, Siemens and American Express why they decided to pursue an MBA and how their business education is benefitting them in their career.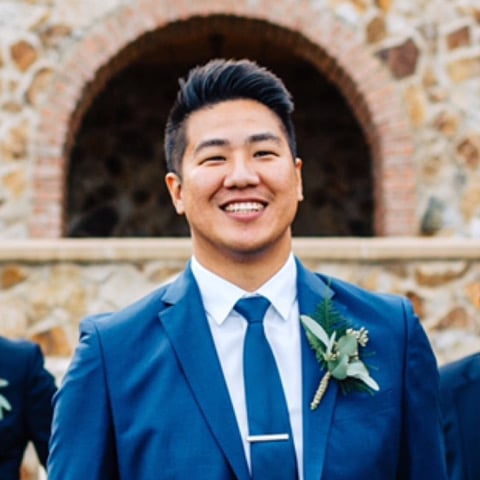 Xi Guo, BS Electrical Engineering '10 (UCF), MBA '17 – Systems Engineering Manager, Northrop Grumman
For Guo, who had grown up in a family of business owners, pursuing a business degree as an engineer was a natural decision, but he also had his own reasons. Having started a business with over $2 million in annual sales by the time he applied to the UF MBA program, he was looking for a way to focus his business knowledge.
"I wanted to provide some structure and validation for all of the business lessons I had learned through trials and errors in my business," he said.
He also saw it as a way to bridge the gap between engineers and business leaders.
"From my undergraduate study to my professional career at an engineering firm, I saw a tremendous gap between the engineers and the business leaders," he said. "The engineers failed to understand the reasons for designing a product with business considerations, and the business leaders struggled to lead and communicate with a highly technical team. I thought [pursuing an MBA] was an excellent opportunity for my background, and by having an MBA, I can excel in my current career and propel me to my next business goal."
Having completed the UF MBA Professional Two-Year program, Guo suggests engineering and business have more in common than people might think.
"The spirit of engineering has always revolved around solving complex problems," he said. "In the modern landscape, having bright ideas and intellect aren't enough to address some of the most challenging engineering problems, and having an MBA bridges this gap. Having an MBA will not only ensure you will start a successful business, but it will identify all of your unknowns and equip you with processes and framework to tackle those unknowns."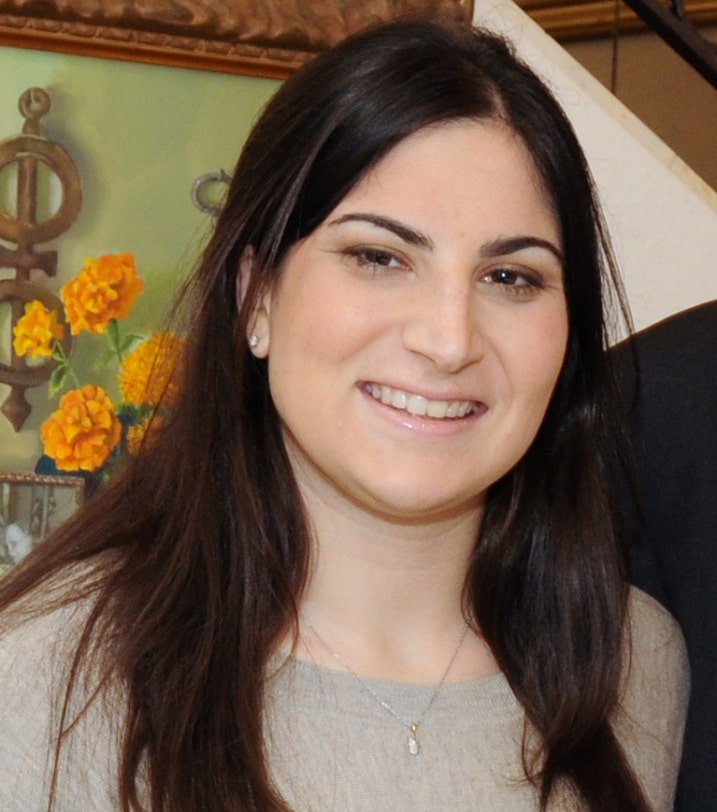 Courtney Lenner, BS Industrial & Systems Engineering '11, MBA '16 – Technical Project Manager, American Express
Lenner knew she wanted to pursue a master's degree and that an MBA would help her gain a solid foundation of leadership, business and management skills.
"I knew an MBA would help me complement my technical background with skills to understand business as a whole," she said.
Completing an MBA in the UF MBA South Florida program helped her do just that.
"As a Technical Project Manager, I am responsible for leading a team of engineers and working closely with Product Managers to advance our technology systems used by external and internal customers," she said. "The business knowledge I gained from the MBA helps me create and execute on new strategies to improve my team's productivity and agility. I am able to leverage the communication techniques to communicate with stakeholders at all levels. I am using the leadership skills gained to help with ability to lead and motivate teams.
"While I was in the MBA program, my department was going through a larger organizational restructuring. Along with my leader, I was using my business knowledge and leadership skills learned from the MBA program to perform financial assessments and to lead the team through the transformation."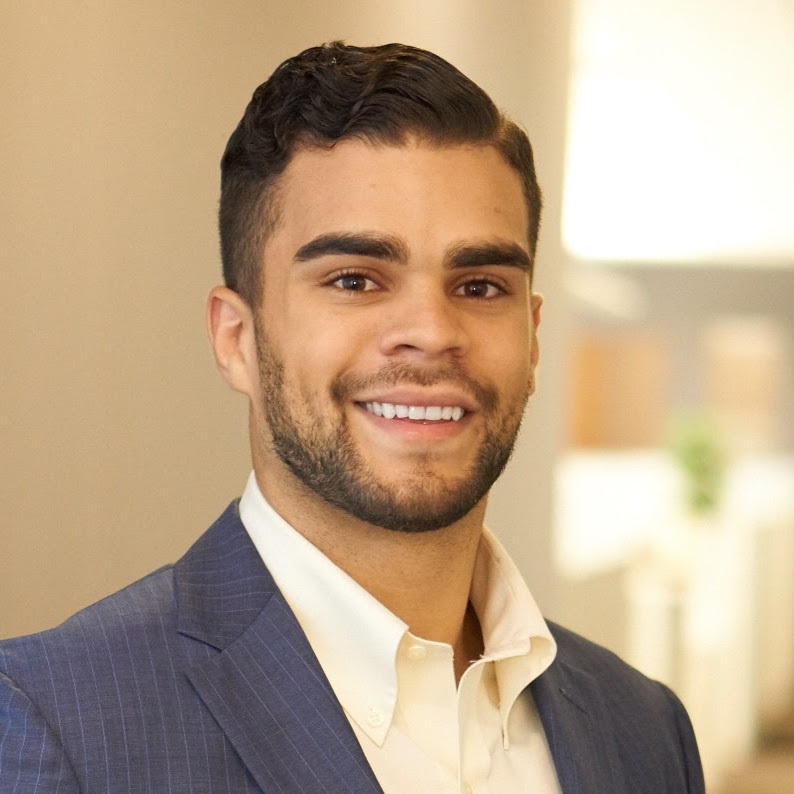 Carlos Gordián, BS Material Science and Engineering '14, MS Industrial Systems and Engineering '17, MBA '18 – Principal Quality Engineer, Cordis, a Cardinal Health Company
Gordián, like Lenner, was interested in broadening his business acumen while also learning from a diverse group of colleagues.
"I decided to pursue an MBA to widen my understanding and knowledge of the business world and how strategic decisions are made during day-to-day operations," he said. "In addition, I wanted to learn from a diverse cohort with experiences in different industries and backgrounds."
Gordián has been able to use the business knowledge he gained in the UF MBA Professional One-Year program in his career, especially when working with other departments.
"My business knowledge has allowed me to contribute and reinforce several business decisions on our newest product projects," he said.
For Gordián, an MBA is a degree he highly recommends to other engineers.
"[An MBA] opens your understanding of how to strategize and execute business decisions with other players, departments and competitors," he said. "An MBA allows you to envision the big picture and sharpen your negotiating skills when persuading others to visualize your vision."
Aarthi Parthasarathy, BS Manufacturing Engineering '02 (Anna University, India), MS Industrial Engineering '05 (Iowa State University), MBA '18 – Project Manager, Siemens
Parthasarathy decided to pursue an MBA to gain a well-rounded career profile, business knowledge and financial decision-making abilities.
"I wanted the balance of business acumen with technical experience," she said.
In her role at Siemens, she's been able to use her MBA on multiple occasions, including providing a business case to purchase equipment for one of her company's factories.
By completing her degree in the UF MBA Online program, Parthasarathy said she was able to build her financial knowledge, better understand organizational behavior and make better decisions while operating in ambiguity.
"I loved the program," she said. "The financial courses and organizational behavior courses were very helpful to me."
Stephen Crawford, BS Civil Engineering '04, MBA '17 – Vice President of Engineering, Crom
Crawford was looking to pursue an MBA to close the knowledge gap he had once he entered into a management role at his company.
"My engineering degree provided the necessary education to succeed in various engineering-related capacities within my company – project manager, estimator and technical sales representative," he said. "However, once I was provided the opportunity to go into management my knowledge base was quickly exhausted and there was a lot I didn't know."
After reading multiple books on business, management and leadership, he decided to investigate how an MBA might be able to help speed up the learning process.
"After researching the MBA curriculum, I confirmed there were a number of topics that I would not self-study (e.g. marketing, decision making) and/or experience on my own," Crawford said. "I saw an MBA as an opportunity to gain a well-rounded business education, at an accelerated learning pace that would fill in my knowledge gaps. I ultimately decided to pursue an MBA and chose the UF MBA Executive program due to its relatively short duration.
"My goal was to use an MBA program to equip me with the business sense and knowledge base needed to succeed, both immediately in my career as well as into the future."
Since completing the Executive MBA, Crawford has been able to use his business knowledge in many facets of his responsibilities. One example is that during his time in the Executive MBA program, he was provided the opportunity to oversee his company's manufacturing operations.
"At that point in my career, I had provided management oversight to non-manufacturing operations and knew little about manufacturing itself," he said. "In this role, I was responsible for improving our manufacturing operations. Fortunately, we addressed operational evaluation and production improvement in the UF MBA program.
"Using the course curriculum and course texts, we were able to establish and implement evaluation measures that we have since used to improve our operations. As a result, we've been able to both decrease our production costs and increase the average wage so that both the company and the individual team members have benefited from the UF MBA program."
---
Want to learn more about how an MBA can benefit your career in engineering? Request information about UF MBA.