Heavener student honored with award for commitment to ethics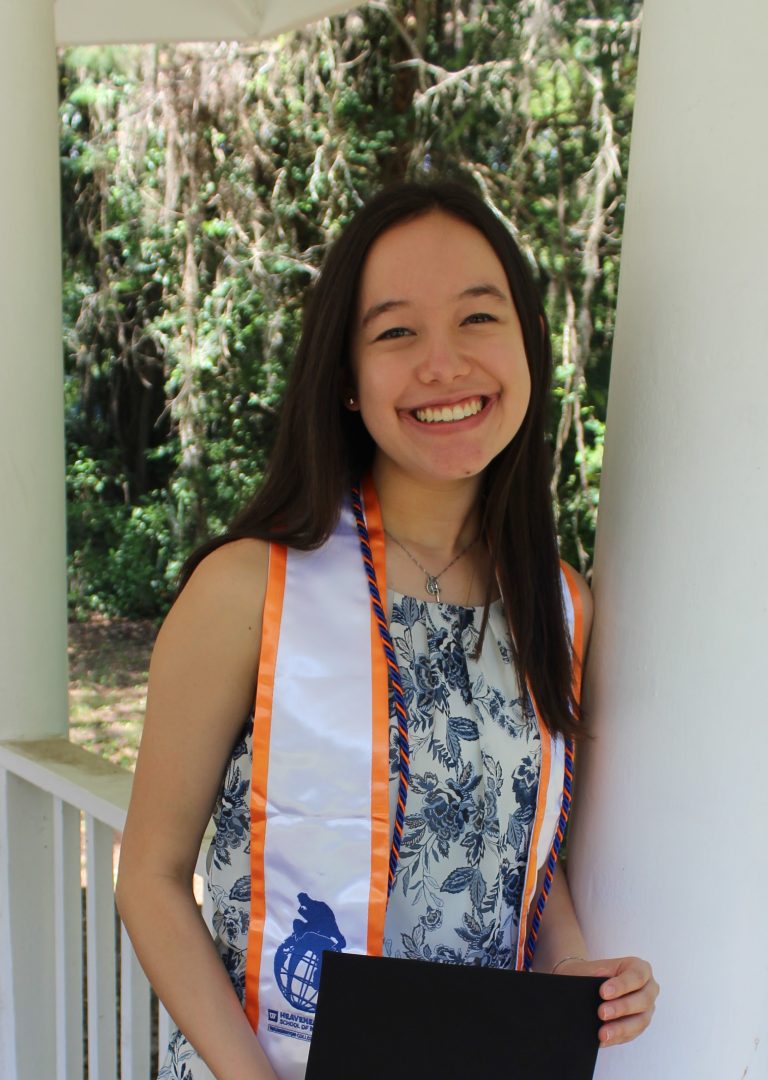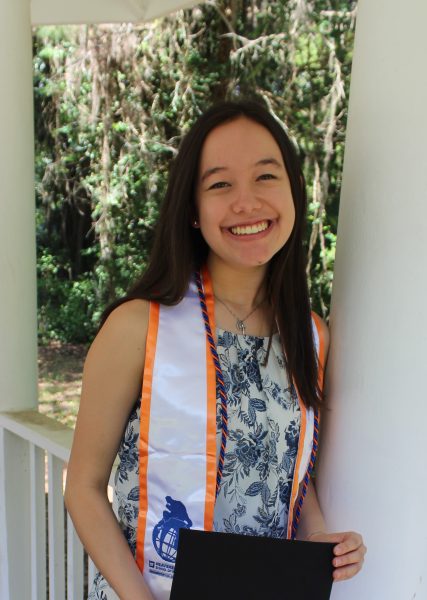 Hannah Peters was named the 2022-2023 recipient of the Virginia Maurer Business Ethics Student of the Year award. She is the sixth recipient of this prestigious award.
The Virginia Maurer Business Ethics Student of the Year award honors students in the University of Florida Warrington College of Business who have demonstrated a commitment to the role of ethics in business, as evidenced through academic excellence, leadership, personal integrity and civic engagement.
"I am incredibly honored to receive this award and am very thankful to have had the opportunity to intentionally integrate ethics into my education here at UF," Peters said. "I am especially grateful to Dr. Brian Ray, who has been an amazing mentor and who has shown me what a true leader looks like. I am also thankful to my peers who have helped me think outside of the box and have shown me how to navigate ethical dilemmas with confidence and clarity."
Peters will complete a dual bachelor's degree in business administration and in English this spring. After graduation, she will attend the University of Georgia's School of Law as a member of the Distinguished Law Fellowship program, aiming for a career in adoption law, the foster care system or non-profit organizations. In her role as president of the Business Ethics Ambassadors, she has helped coordinate the judging and mentoring of finalist teams for the Warrington Welcome Freshman Ethics Case Competition, a competition in which she competed and won in 2019. She also coordinates interviews for the Rotary Club's Ethics in Business award nominees.
"Hannah is one of the most talented students I have worked with, both in terms of leadership ability and academic accomplishment," said Dr. Brian Ray, Director of the Poe Business Ethics Center and Instructional Professor of Leadership and Ethics. "The Business Ethics Ambassadors organization has thrived during Hannah's tenure as president. Her tremendous leadership is unquestionably the key component of this year's success.
"Her legacy of high ethical standards will be felt for years to come."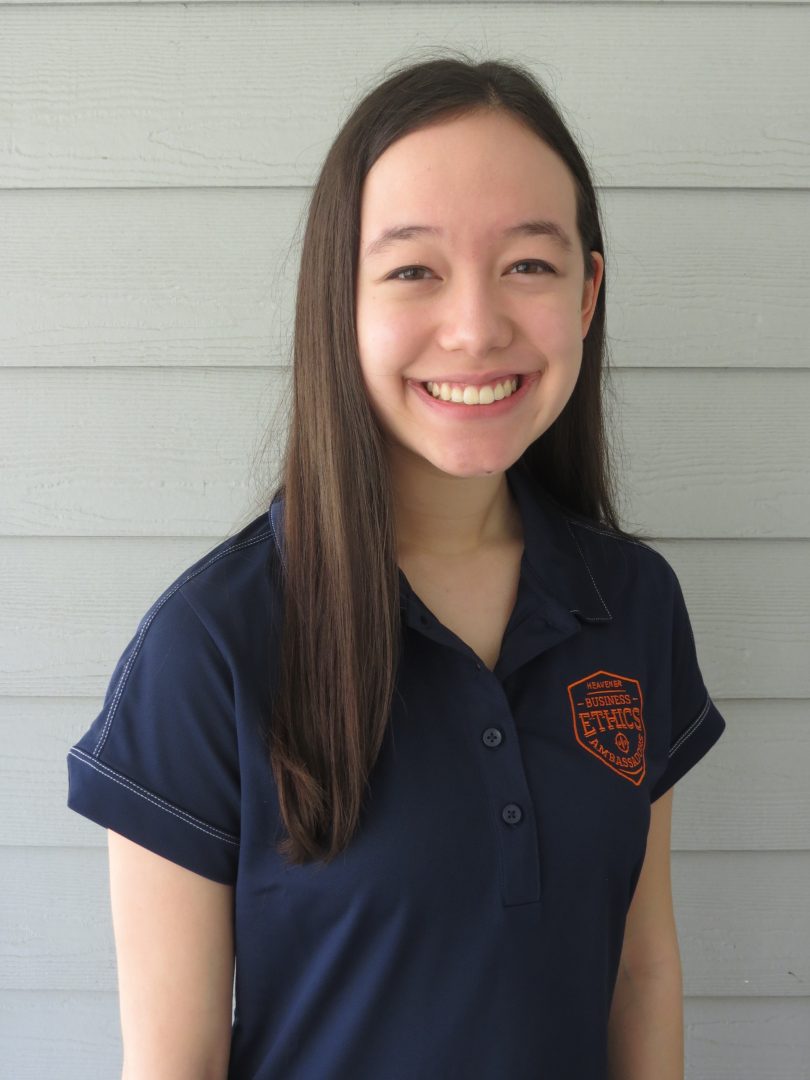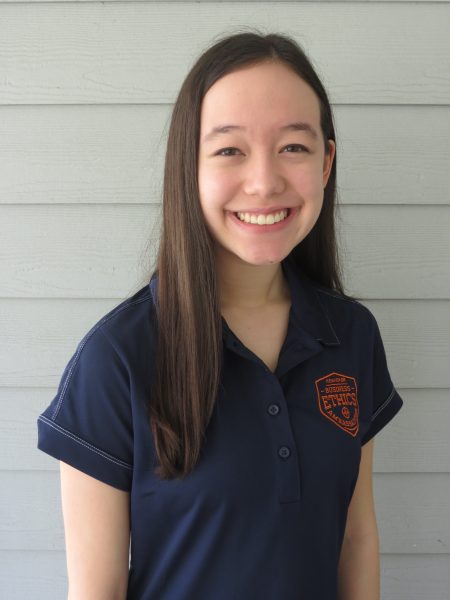 From a young age, Peters has been inspired to follow her parents' example in conducting business with integrity, excellence and compassion. Her time as a student has helped her learn how to practically incorporate moral and ethical considerations into business and legal settings.
"Under Dr. Ray's leadership, I became confident that I would never have to compromise my values in order to be successful and that I could use moral imagination to think of creative solutions to problems," she said. "I know that my time in the Poe Business Ethics Center has equipped me to think creatively and compassionately about solutions and stakeholders in ethical dilemmas, and I am excited to see how I will apply these skills in law school."
Peters is also inspired by her fellow Business Ethics Ambassadors. She gives her thanks to the officer team and members who have contributed to the organization.
"Hannah has been a tremendous student in every respect," said Dr. Brian Ray. "The scope of her influence on ethics education at the University of Florida is without comparison. Beginning with the many ways she improved the Warrington Welcome Ethics Case Competition for first-year students as well as her impact on the Gainesville Rotary Club's annual ethics awards, Hannah has displayed a unique combination of passion and intellectual talent.
"I was not surprised at all to learn that Hannah received a full-tuition scholarship to study law at the University of Georgia. What a wonderful testimony for someone receiving the Virginia Maurer Business Ethics Student of the Year award!"
Virginia Maurer is the founding director of the Poe Business Ethics Center and served as a Professor of Business Law and Legal Studies. With over 35 years of distinguished research and teaching at the University of Florida, Professor Maurer also served as a visiting faculty member at some of the most prestigious institutions in the world such as Cambridge University, the Helsinki School of Economics and Business, the University of Michigan and the Institute for Advanced Legal Studies at the University of London.