12 Must-read books for business professionals
Motivated to learn more about business and get ahead in your career? University of Florida Warrington College of Business faculty and staff recommend valuable books to read for students and business professionals.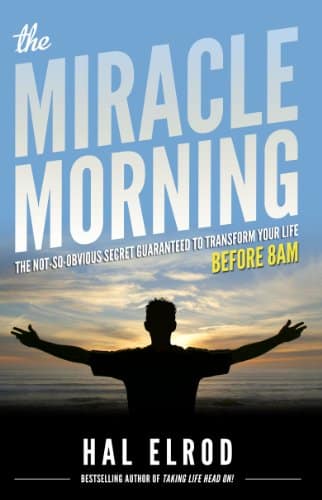 The Miracle Morning: The Not-So-Obvious Secret Guaranteed to Transform Your Life – Before 8AM
By Hal Elrod
"In this book, Hal Elrod lays out an easy-to-follow plan for building time into your day for your own personal development. I fell in love with this approach immediately, and I still incorporate his 'S.A.V.E.R.S.' (silence, affirmations, visualization, exercise, reading and scribing) into my daily routine. Students/alumni: this is a must-read for you if you feel stuck in the gap between the present moment and life at your fullest potential."
– Carly Escue, Director, Graduate Business Career Services
How Champions Think: In Sports and in Life
By Bob Rotella
"Based upon his many years of being the go-to sports psychologist for PGA golfers, NBA basketball players, college coaches, corporate CEOs and others, Dr. Rotella has identified the critical ways that champions think in order to succeed. He discusses how they overcome adversity, master fundamentals and find their sweet spot, as well as many other thoughts that drive their success."
– Steve Tufts, Clinical Professor, Marketing
The ONE Thing: The Surprisingly Simple Truth About Extraordinary Results
By Gary Keller and Jay Papasan
"It is a book about learning to set goals and stay focused on the key activities that will help you succeed."
– Steve Tufts, Clinical Professor, Marketing
Zen and the Art of Motorcycle Maintenance
By Robert M. Pirsig
"Zen and the Art of Motorcycle Maintenance discusses the concept of 'quality.' Through anecdotal experience and narrative storytelling, the concepts of quality, efficiency, conflict resolution and humility are carefully explored. Zen and the Art of Motorcycle Maintenance is a great book for individuals looking to make their work meaningful and to explore their standard for the work they produce."
– Heath Davis, Coordinator, Student Affairs, UF MBA
Venture Deals: Be Smarter Than Your Lawyer and Venture Capitalist
By Brad Feld and Jason Mendelson
"'How do venture capital deals come together?' This is one of the most frequent questions asked by each generation of new entrepreneurs. Surprisingly, there is little reliable information on the subject. No one understands this better than Brad Feld and Jason Mendelson. The founders and driving force behind the Foundry Group―a venture capital firm focused on investing in early-stage information technology companies―Feld and Mendelson have been involved in hundreds of venture capital financings. Their investments range from small startups to large Series A venture financing rounds. The new edition of Venture Deals continues to show fledgling entrepreneurs the inner workings of the VC process, from the venture capital term sheet and effective negotiating strategies to the initial seed and the later stages of development.
"Fully updated to reflect the intricacies of startups and entrepreneurship in today's dynamic economic environment, this new edition includes revisions and updates to coverage on negotiating, gender issues, ICO's and economic terms. New chapters examine legal and procedural considerations relevant to fundraising, bank debt, equity and convertible debt, how to hire an investment banker to sell a company and more.
-Provides valuable, real-world insights into venture capital structure and strategy.
-Explains and clarifies the VC term sheet and other misunderstood aspects of capital funding.
-Helps to build collaborative and supportive relationships between entrepreneurs and investors.
-Draws from the author's years of practical experience in the VC arena.
-Includes extensively revised and updated content throughout to increase readability and currency."
– Jamie Kraft, Director, Entrepreneurship and Innovation Center
Mastering the Dynamics of Innovation
By James Utterback
"Any business book that is 25 years old and still has deep and unique insights is a must-read. Utterback uses case studies and insights from research to explain how innovation transforms industries, raising the fortunes of some businesses and destroying others. He provides a practical model of how innovation enters an industry, how legacy firms typically respond and how new and old firms compete for dominance. He demonstrates that incumbent organizations must consistently abandon past success and embrace innovation, even when doing so undermines existing strategic advantages."
– Mark Jamison, Director, Public Utility Research Center
Ego is the Enemy
By Ryan Holiday
"If you are a team leader or have the desire to lead teams one day, this is an essential read. Ryan Holiday does an excellent job of looking back in history to provide examples of why some leaders succeeded and where others failed significantly. The leadership lessons highlighted in this book and the strategies outlined are truly the 'guide' to becoming a great leader."
– Craig Petrus, Assistant Dean, Business Career Services
Creating Magic: 10 Common Sense Leadership Strategies from a Life at Disney
By Lee Cockerell
"In this book, Lee Cockerell, former Executive Vice President of Operations for Walt Disney World, presents information that anyone in business can learn from. Having read this book myself, the leadership strategies that Lee discusses are paramount to creating a great atmosphere that employees will want to work in. One of the flaws I have observed in the higher education industry is the lack of management/leadership training. Many supervisors, directors, etc. are placed in position because of their degrees and accolades, but few actually receive any formal management/leadership training. I believe that this book will help employees, supervisors, students, faculty and staff grow, learning from the wisdom they can see in Creating Magic."
– Ryan Chin-Hing, Academic Advisor, Master of Science in Information Systems and Operations Management
A Random Walk Down Wall Street
By Burton G. Malkiel
"Unlike many books that may help you professionally or personally, this book WILL improve your life because you will be more knowledgeable about the stock market."
– Mark Rush, Professor, Economics
The New Jim Crow
By Michelle Alexander
"Any business professional needs to understand the underpinning of race. This book shows how supposedly colorblind policies of government over the last 40 years have in fact disproportionately harmed the African American community. Understanding of such issues will make business leaders fine tune their sensitivities."
– Praveen Pathak, Robert B. Carter Professor, Information Systems and Operations Management
Pancakes, Pancakes!
By Eric Carle
"Great book for teaching/learning basic economics for children."
– Maggy Stansly, Operations Manager, Business Career Services
The Founders: The Story of PayPal and the Entrepreneurs Who Shaped Silicon Valley
By Jimmy Soni
"PayPal's founders and earliest employees have made outsized impacts on information technology industries. They've founded or been instrumental in the formation of Tesla, Facebook, YouTube, SpaceX, Yelp, Palantir, LinkedIn and many others. This book pulls no punches in describing the ambition, creativeness, mistakes and egos that shaped Elon Musk, Amy Rowe Klement, Peter Thiel, Julie Anderson, Max Levchin, Reid Hoffman and others, and how their mixes of talents shaped their company. Lessons to watch for include how to know when you have held onto an idea for too long, recognize your own flaws, escape financial disaster, learn from customers and bury hatchets for the greater good."
– Mark Jamison, Director, Public Utility Research Center