Warrington faculty, staff confident in reopening plan
As the Warrington College of Business remains open this fall, there will be some changes to the way classes are delivered. You can read more about Warrington's plan to deliver an impactful product while also prioritizing the safety of students, faculty and staff.
We'll lean on our online expertise this fall, similar to how we did in the spring semester that was abruptly impacted by COVID-19. Our faculty and staff remain committed to our plan, and as you'll see below from four Warrington employees around the college, we remain confident that students will still receive an immersive business education at Warrington.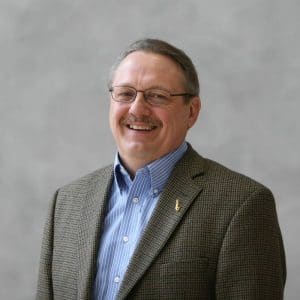 Rich Lutz
JCPenney Professor of Marketing
Chair, Marketing Department
"I am completely convinced of our ability to deliver an outstanding educational experience to all Warrington students this fall. As a college, we have decades of experience in the delivery of top-notch, highly ranked online education. Personally, I have taught over 100,000 undergraduate students introductory marketing via the web. I have also taught brand management to several thousand online MBA students. And I am but one of dozens of Warrington faculty with similar online teaching credentials. When, due to the pandemic, all our traditional face-to-face classes were forced to pivot abruptly to online teaching via Zoom in the Spring 2020 semester, we didn't miss a beat. With strong support from our IT department and the Teaching and Learning Center, our instructors came through magnificently. In the Marketing Department, for example, the course evaluations were actually higher in Spring 2020 than they were in Spring 2019! No other college in the country is more experienced or better equipped than Warrington to deliver superior online business education. Go Gators!"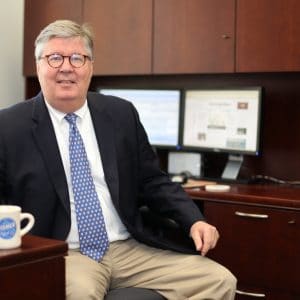 Gary McGill
Roy Duggan Professor
Associate Dean, Warrington College of Business
Director, Fisher School of Accounting
"The Warrington College faculty and staff have spent significant time this summer preparing to offer a diverse portfolio of teaching approaches this fall. Our faculty have been particularly open to developing quality alternatives to face-to-face classes. Warrington is lucky to have in-house professionals in our Teaching and Learning Center and our technology group to guide this work. And our professors, with extensive online teaching experience, have been very helpful in both sharing best practices and getting "in the weeds" with other faculty members to really make sure we continue to deliver a rigorous, robust, and engaging experience to our students."
Amanda Phalin
Lecturer, Management Department
"Warrington has been at the forefront of providing unique online and hybrid academic experiences for decades. Our faculty and students alike have been using cutting-edge, high-tech pedagogical tools long before the current pandemic. As such, Business Gators are well-placed for a successful return."
Sonia Singh
Davis Family Faculty Fellow
"I'm very excited about Warrington's reopening plan for Fall.  Warrington is uniquely poised to deliver a high quality online educational experience for our students.  We already have an extensive background in providing online education and, given the resources and knowledge available, I am confident that we can extend our rigorous and excellent in person education to the online setting.  I am excited to use the technology tools available to deliver exceptional learning content, engage with our students, and help our students navigate this unprecedented situation.  Although I miss being able to interact with students and colleagues in person, the reopening plan ensures the health and safety of our students, faculty, and staff, while also continuing our mission to offer a world class education."