7 tips for success during your Nathan S. Collier Master of Science in Real Estate interview
By Courtney Mack, Associate Director of Admission and Student Services
Many graduate programs may not require interviews, but Warrington's Nathan S. Collier Master of Science in Real Estate (MSRE) program is such a well-connected community that we encourage you to meet and talk with each member of our MSRE staff. Interviews are a great way to learn more about a person and sharpen your skills along the way.
Here are 7 tips for succeeding with graduate interviews for the MSRE program and beyond:
1. Know your audience
It is vital that you learn the background of the people interviewing you. The more you know about them, the more you know what to share. Interviews give you the opportunity to find out if you're a great fit for the program, and to see if the program is a great fit for you. Share random facts that you've learned ahead of time. In the past, some MSRE candidates will acknowledge the popular textbook that our MSRE professors wrote that has been used in FSU Business courses.
2. Make yourself stand out – in a good way
Interviewers will almost always ask you to tell them about yourself. Be prepared with a memorable answer. It's worth conveying your passion for your chosen degree, your future ambitions and the positive qualities you possess that will ensure your academic success. The more you can compare your dreams of working in commercial real estate and your natural talents, the more intriguing you become.
3. Plan your answers
There are frequently asked questions. For example, most interviewers will ask you why you want to study their program and what your future goals are. Show your interviewer that you've done your research on the program and you're enthusiastic about the MSRE degree. When demonstrating your knowledge, try to drop in the names of courses you're interested in or other specific details. College interviewers may also ask you trickier questions like, "Tell us about a time when you failed?" so be prepared for those, as well.
4. Prepare thoughtful questions
You won't only be asked to answer questions, but to ask them. The questions you ask should demonstrate your interest in the graduate program and how it lines up with your goals. Do not ask questions that can easily be obtained by a simple search or on the college website. Show thought, you've done your research and you've been listening to the interviewer.
5. Dress appropriately
Wear "business professional" clothes to your interview, meaning the kind of outfit you'd wear for a formal job interview. You will make a ton of connections in the MSRE program. We believe that every connection you make with our 155+ UF Real Estate Advisory Board members, Trends Conference attendees, or Ring Speakers is a possible interview for placement. Think smart and comfortable, and you'll make the right first impression.
6. Pay attention to details
Make sure you have a proper handshake, maintain eye contact, demonstrate good posture and display good body language. Smile, be positive and polite. Non-verbally show your interviewers that you're excited about the opportunity. The commercial real estate industry is not for the faint at heart, we want to make sure you are confident in what you want in life.
7. Send a thank you note
After your interview send a thank you note to your interviewer(s). Thank them for their time and make sure you refer to something you discussed during your meeting. This will help them remember you.
To all students: Good luck with your graduate admissions interviews! Go Gators!
---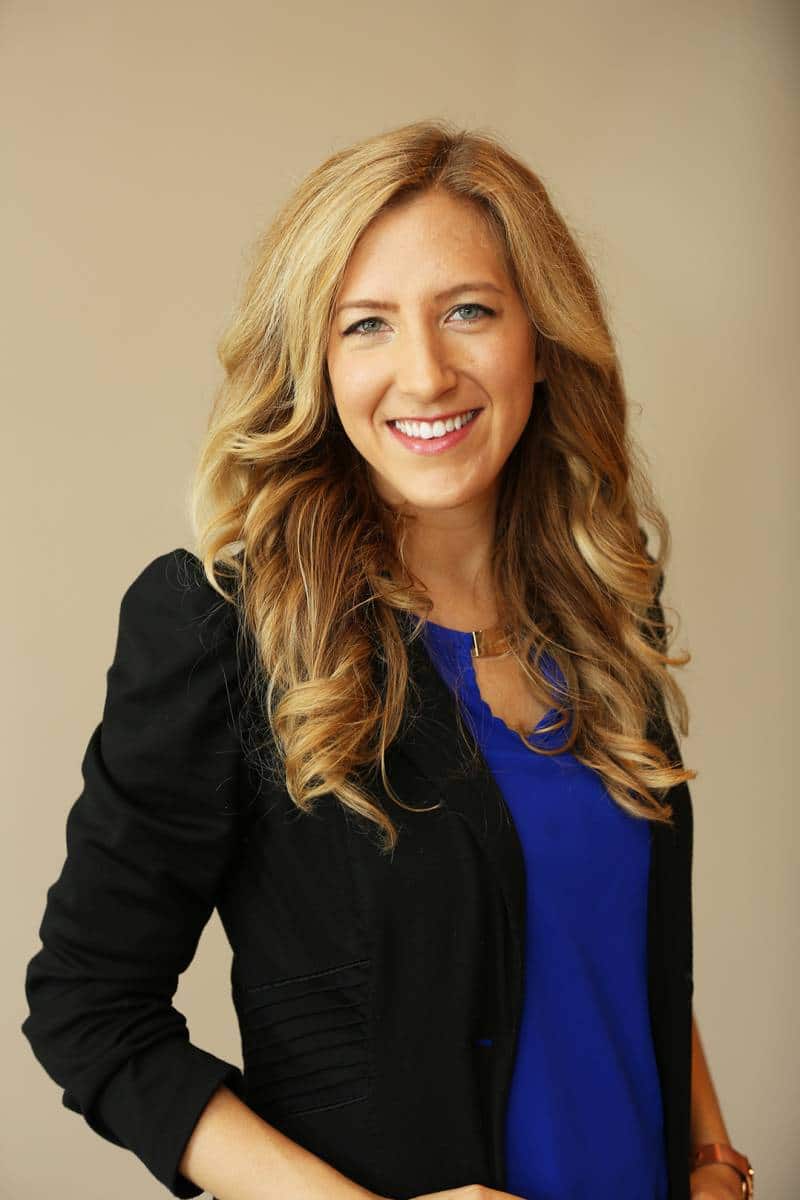 Courtney Mack is the Associate Director of Admission and Student Services in the UF Nathan S. Collier Master of Science in Real Estate (MSRE) program. She has been working in higher education admissions & advising related roles for over eight years within the state of Florida and the state of New York. In 2018, she came back to her home state to support the Gators. She is responsible for recruiting and admitting MSRE students and advising undergraduates, graduates and professional law students. She enjoys mentoring students from application day to graduation day. She earned her bachelor's degree in psychology and her MBA from Southeastern University.
Have other questions for Courtney about studying real estate at UF? Request information about the program today.