Ethics Case Team: season highlights
The Warrington College of Business' Ethics Case Competition Team are celebrating a tremendous season of case competitions. Under the leadership of Dr. Brian Ray, Director of the Poe Business Ethics Center and Instructional Professor of Leadership and Ethics, the Ethics Case Team competed and placed in multiple case competitions across the nation.
In each competition, the team was challenged to develop their strategic decision making and communication skills by analyzing cases and presenting solutions that satisfy ethical, financial and legal considerations. While competing, the team got to interact with and receive feedback from business practitioners on the viability of their solutions as well as their potential impacts on stakeholders.
Intercollegiate Ethics Bowl
Warrington's Ethics Case Team achieved a new personal record at the Intercollegiate Ethics Bowl (IEB), placing in the top 10 in the nation. This two-part competition began in November 2022, when nearly 150 teams from more than 100 schools competed in a dozen regional competitions across the United States. The top-scoring 36 teams, including the team from UF, then qualified to compete against each other in the national competition.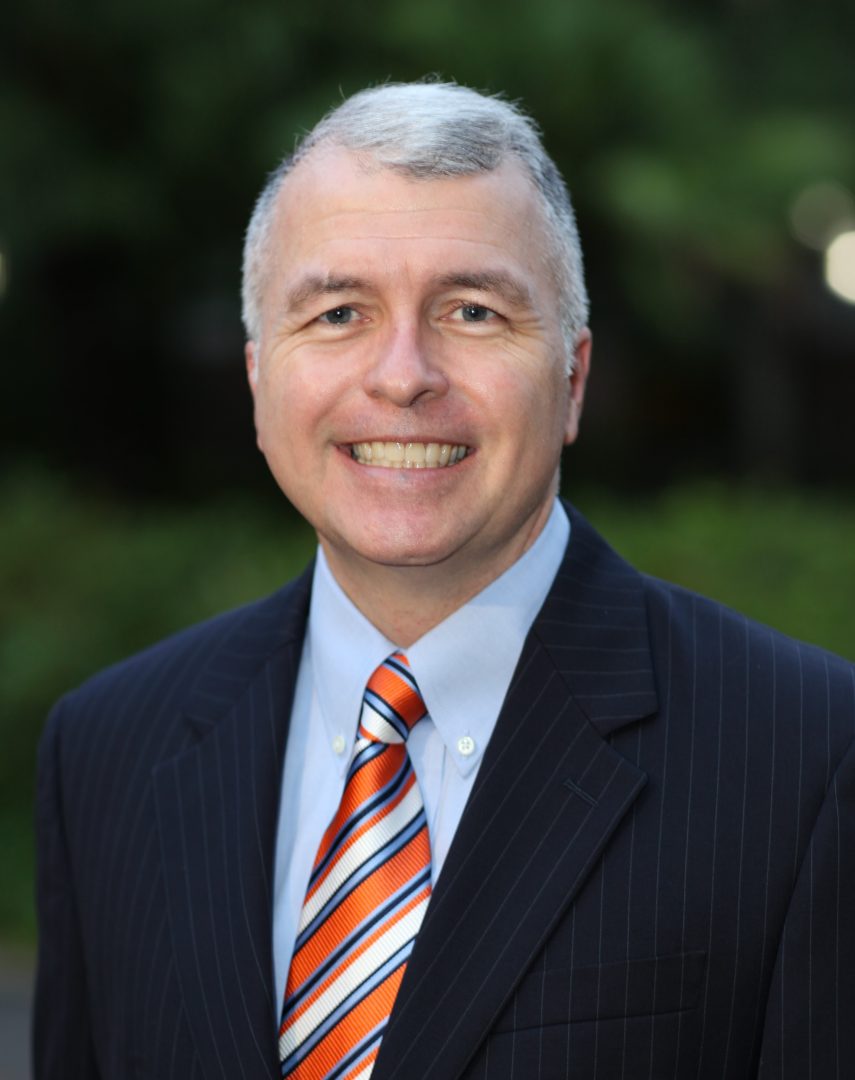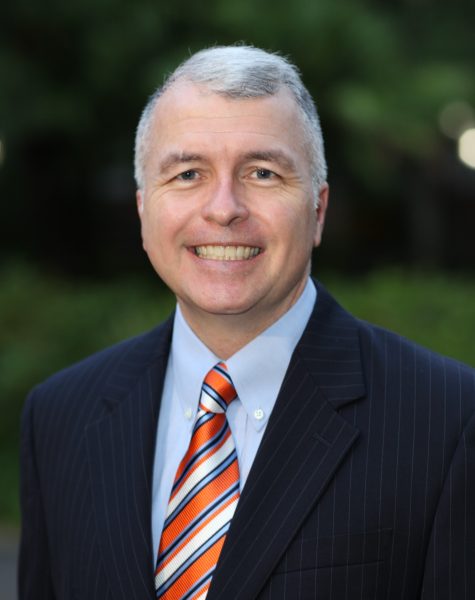 Unlike most competitions the Ethics Case Team competes in, IEB doesn't exclusively address business. Team members Dennis Kyrychenko (BS '25), Tejaswi Polimetla (BSBA '23), Arianna Zhai (BSAc '24), Katherine Bi-Ji (BS '24), Savannah Taylor (BSBA '23, MIB '23) and David Walston (BSBA '25) were challenged to address topics ranging from business to artificial intelligence, climate change, free speech and more.
"I could not be prouder of the tremendous showing our team had in this year's Intercollegiate Ethics Bowl," said the team's coach, Dr. Ray. "Of all the competitions we have each year, this one is without a doubt the most challenging due to its breadth of topics."
At the national competition, Warrington's team achieved their best showing yet, placing No. 9 overall.
Milgard Invitational Case Competition on Social Responsibility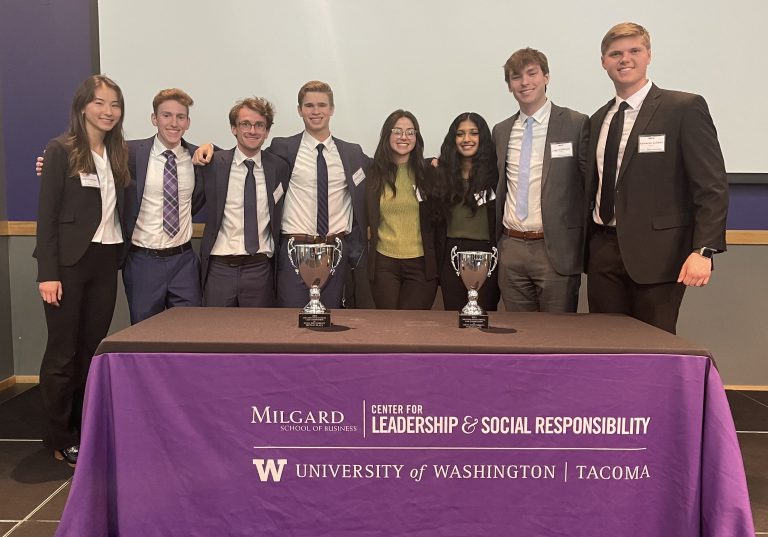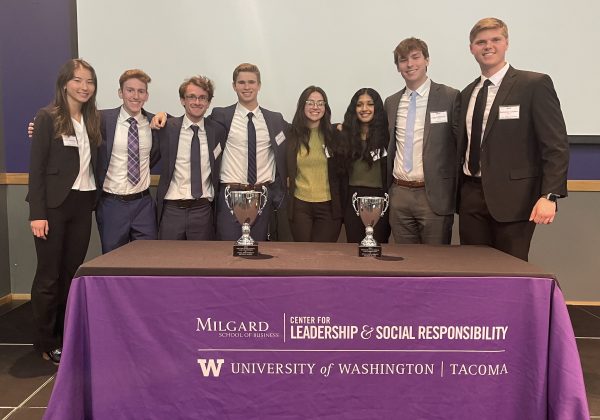 Warrington's Ethics Case Team also performed well in the Milgard Invitational Case Competition on Social Responsibility (MICCSR), finishing in the top four of 20 teams. This is the fourth time Warrington's team has placed in the top four of this prestigious competition.
"The biggest takeaway I had from MICCSR was interacting with students from across the world," said Kameron Lubben (BS '25), one of four students on the team. "It was interesting to observe different teams' presentations and hear the viewpoints they had on the case."
At the competition, team members Lubben, Annie Gjineci (BSBA '23), Sherya Venkat (BSBA '22, MIB '23) and Jagger Milliard (BSBA '23, MSF '24) were asked to make a recommendation on which airline to invest in, based on ESG (Environmental, Social and Governance) criteria. The biggest challenge, the team said, was being given only 72 hours to prepare their case.
"We all had to be intensely focused on the case to get everything done in the allotted time," said Milliard. "We worked well as a team and collaborated effectively to overcome the challenge of the condensed prep time."
Rising to the occasion, the team worked through the challenge and finished well, placing third overall.
Looking Ahead
As they celebrate another successful season of case competitions, the team is already looking forward to their next season. Katherine Bi-Ji has been appointed captain for the 2023-2024 academic year and anticipates leading the team to more victories.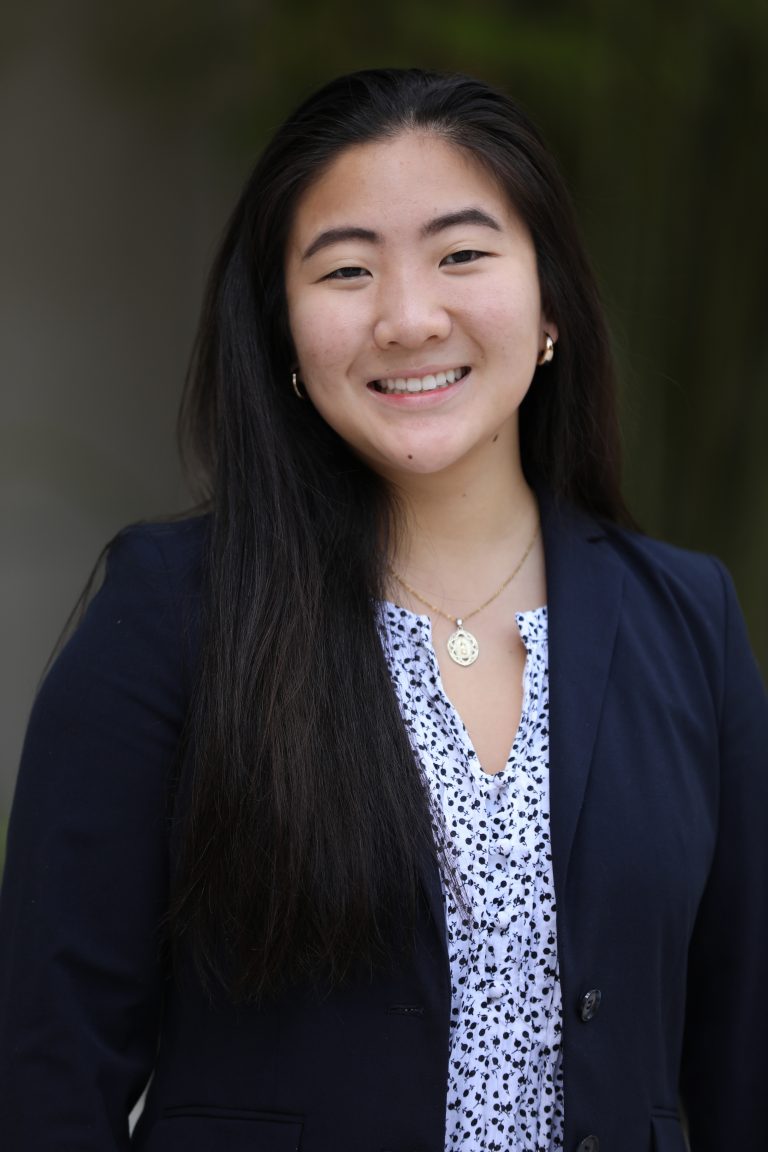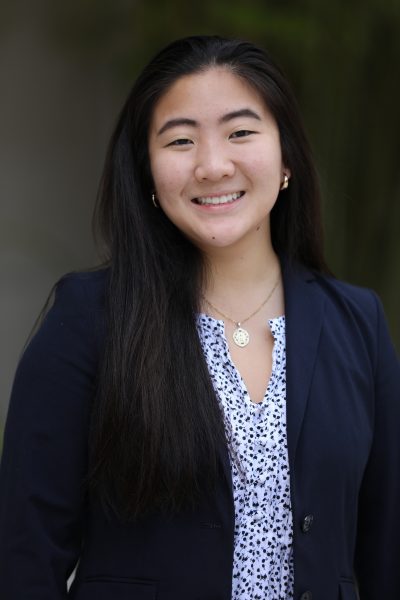 "It is with great enthusiasm that I step into the role of captain of Warrington's Ethics Case Competition Team this upcoming year!" Bi-Ji said. "This past year has been record-breaking for our team, and I am both energized and motivated to solidify our track record of success by implementing new initiatives and projects for our team here at the Poe Business Ethics Center. I am proud to be a part of this organization that makes strides towards shaping the future of business ethics and making a lasting difference in the world.
"It has been a pleasure to work alongside Dr. Ray and the team who share the same passion for ethical business leadership. I am eager to lead the team to achieving even greater heights next year!"