MSF team takes third at Engage Undergraduate Investment Conference
University of Florida finance students Eliot Glein (MSF '25), Ethan Poliner (MSF '25) and Nathan Marshall (MSF '25) placed third in this year's annual ENGAGE Undergraduate Investment Conference (UIC) Stock Pitch Competition, North America's leading collegiate investing conference.
After hosting the event virtually in 2021 and 2022, Michigan Interactive Investments (MII) at the University of Michigan invited over 30 top universities to personally attend its 16th annual ENGAGE UIC Conference. While in Ann Arbor, conference attendees had the opportunity to hear from influential investors in private equity, investment banking and more, and to interact with representatives from firms including Ares, Citadel and Point72. They were also invited to watch university teams compete in the UIC Stock Pitch Competition.
"Competing at ENGAGE UIC has been a goal of ours since last year, and we were extremely excited for the opportunity to compete," Glein said. "Placing in the top three was rewarding and we appreciated the opportunity to hear feedback on our pitch from such an accomplished panel of judges."
After another team of Warrington students placed third in the competition in February, Glein, Poliner and Marshall's hard work paid off when they placed third in October. To prepare, the team conduced extensive research, learning everything they could about the industry of the semiconductor company they pitched.
"We prepared for this competition by getting comfortable with the common concerns regarding Silicon Motion, which is the company we pitched, so that we were prepared to mitigate any concerns that the judges had," Marshall said.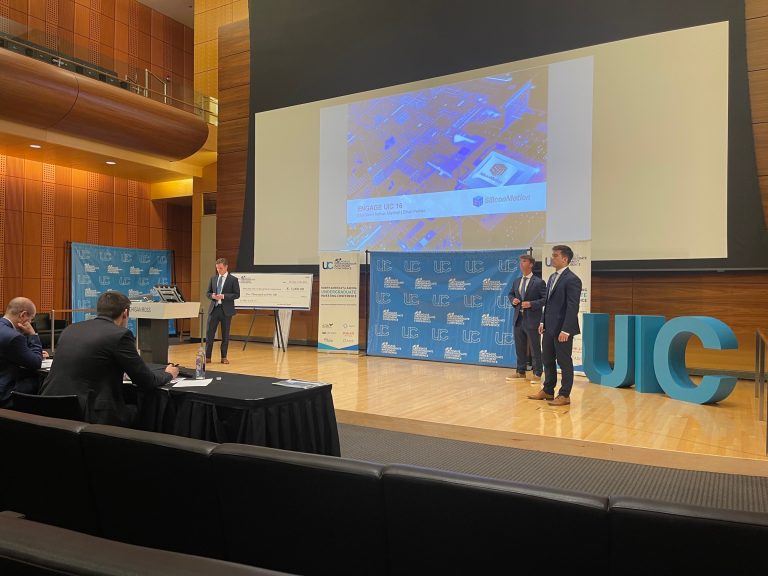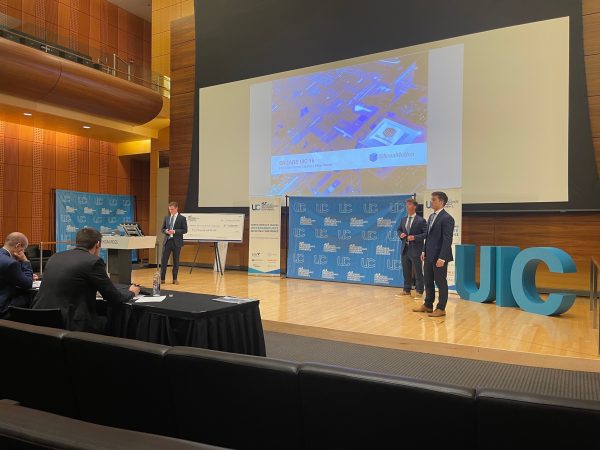 After being judged by panelists from across the investment industry, the top three teams were collectively awarded $7,000 in prizes.
"Having the opportunity to learn from these professionals and later present our value-oriented investment thesis to them was incredibly exciting," Poliner said. "Ultimately, Eliot, Nate and I were happy with our final presentation and look forward to applying the many lessons we learned to future investments."