Why communications professionals should consider an MBA
As you might expect, business acumen is pervasive throughout many other industries, like engineering, law, health care, technology, communication and the sciences. If you're currently in one of those fields, you might be considering boosting your business knowledge with an MBA to help you get ahead. But what exactly will you gain from an MBA? In this series, we talk with MBA alumni and current students across each of these fields about how they are putting their business knowledge to use. After you read about how they benefitted from an MBA, request information about how you can do the same.
We asked current students and alumni who have a background in communications – including marketing, public relations, journalism, social media management and advertising – about why they decided to pursue an MBA and how their business education is benefitting them in their career.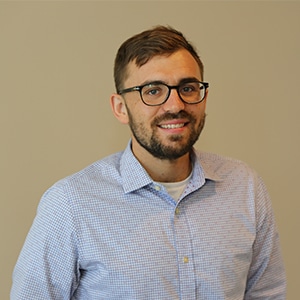 Danny Valentine, BA Journalism '10, BS Biology '10 (University of Iowa), MBA '19 – Senior Communications Manager, Tampa International Airport
After switching gears from working as a reporter covering education at the Tampa Bay Times to Senior Communications Manager at the Tampa International Airport, Danny Valentine found that he needed to expand his knowledge of business operations.
"Every day, communicators are asked to message out key objectives and company strategy," he said. "I wanted to know how and why those objectives were created – and be in a position to recommend alternatives in the future."
Valentine decided that the best place for him to transform his business education was the UF MBA Weekend Professional Two-Year program. Since starting the program in 2017, Valentine notes his improvement in a variety of skills.
"The MBA has certainly helped me think more strategically," he said. "I've applied change management principles to my everyday duties and used them to shape how I think about some of our company's big challenges. It's allowed me to understand and communicate out complex business and financial decisions to our team with greater ease."
Valentine's MBA education has also expanded his communications adaptability, being easily able to talk to reporters one minute and to business executives the next.
"I have a better grasp on writing for a business audience (hello, Oxford comma!)," he said.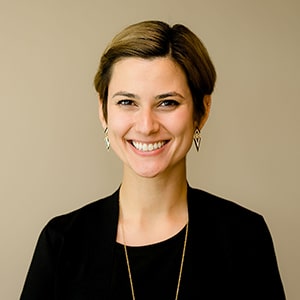 Jenna Law, BSBA – Marketing '13, MBA '20 – Account Manager, Yellow Shoes, The Walt Disney Company 
With her sights set on climbing the ladder in her career, Jenna Law knew an MBA was the next step on her path forward.
"I felt an MBA was important for my future career and becoming a more effective professional," she said. "As I look toward becoming a manager, strong leadership, communication and strategic problem solving will be key to stand out among a very competitive peer set."
She recognized that an MBA would also be beneficial in her current role at The Walt Disney Company's in-house advertising agency, Yellow Shoes.
"My role also requires a high degree of collaboration with different functions, from strategy and finance to digital activation and media planning," she said. "By developing a well-rounded business acumen, I better understand my partners and company performance. All together, this really helps me be more effective."
The skills she's gained in the Weekend Professional One-Year MBA program have been especially helpful in the early stages of her work with clients, as she assesses how to best address their needs.
"As an advertising Account Manager, the majority of my projects begin with a briefing from strategic partners," Law said. "Projects are always derived from a business need, so better understanding corporate finance and consumer behavior has allowed me to ask better questions upfront to discover underlying insights. Rather than just receive information, I can be more collaborative. This ultimately drives better work that delivers stronger business results."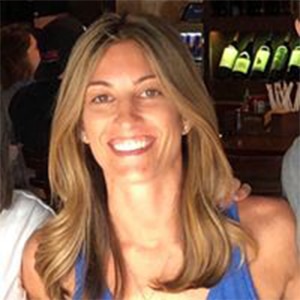 Allie Smith, BSBA – Marketing '05, MBA '19 – Senior Director, Consumer Marketing, Norwegian Cruise Line
With a strong marketing background and years of experience in communications, Allie Smith was interested in expanding her knowledge to other areas of business. The Fort Lauderdale, Florida-based Gator graduate set her sights on the UF MBA Weekend Professional Two-Year South Florida program to gain the business insights she was looking for.
"The South Florida program provided a robust curriculum that included classes focusing on standard business skills, critical thinking and analytical skills – all very important for someone looking to move into a more senior position as well as be a better manager," she said.
The biggest advantage she gained from her MBA experience was a stronger insight into two areas crucial to business advancement today – analytical and critical thinking skills.
"As marketing evolves to become more analytical and managers are increasingly asked to ensure business goals are being met, refining my analytical and critical thinking skills has helped me tremendously," she said. "For example, understanding how marketing impacts both accounting and finance has allowed me to bring a more-informed perspective to internal discussions and resulted in better budgeting and planning for the organization."