Corporate Partnerships: Evercore
When Saul D. Goodman reconnected with his debt capital markets professor in 2006, he wanted to increase his involvement with his alma mater. It had been 17 years since Goodman graduated from the University of Florida and he wanted to reconnect.
A conversation between Goodman and Dr. David Brown was the starting point for a growing relationship that continues today between Evercore and the UF Warrington College of Business. Evercore has hired 50 UF Warrington graduates in the last 16 years and continues to make the college a priority when looking for talent.
The company also served as the host for the 2022 Master of Science in Finance program annual alumni event in New York last October. With more than 120 MSF alumni in attendance from different New York City firms, Evercore hosted the event allowing alumni to network, reconnect with friends from the university and hear the latest about the future of the MSF program.
"We wanted to host it because of the great relationship and connection with the senior leadership of the program over the years," Goodman said. "We have been exceptionally fortunate to get great candidates for our positions, and as a result, the University of Florida has become one of our key focus schools."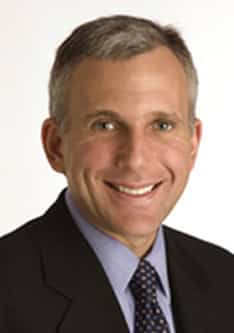 SAUL D. GOODMAN (BSBA '89) l Senior Managing Director
Goodman started at Evercore in 1998 as the company's 20th employee. With more than 2,200 employees today, Evercore is the No. 1 global independent investment banking advisory firm.
When Goodman reconnected with Dr. Brown, the UF Warrington professor asked if Evercore would consider interviewing students from the MSF program. Goodman agreed, and Evercore hired one UF Warrington graduate that year.
"That hire really started the program," Goodman said. "Since then, we've hired 2-3 graduates a year. UF has become one of our core schools for recruiting through our investment banking analyst program. Over the years, the UF hires have been some of the top ranked in the company, even relative to people coming out of Wharton, Harvard, Stanford and other elite business schools."
Goodman was a part of the first Evercore team that recruited from UF. It started with involvement in speaker series and meeting with students at campus recruiting events. As he moved up in the company, Goodman has seen graduates of Warrington's MSF program create their own strong careers in the company.
"We now have a 15-year positive recruiting history with UF," Goodman said. "The MSF students are always well prepared for the interviews and the job once they start. They have a unique mix of technical, presentation and social skills. The MSF program prepares them extremely well for the role."
With the strong results from UF Warrington graduates hired, Goodman and Evercore are increasing their focus on hiring Business Gators.
"As we continue to grow, we plan to increase our presence and hiring from UF," he said.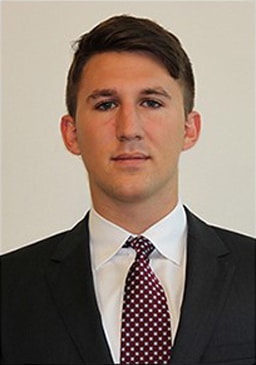 SCOTT BARNETT (BSBA '15, MSF '16) l Senior Associate
When Scott Barnett found out about Evercore as an undergraduate student at the University of Florida, he decided to pursue a job with the firm in large part because of its culture of mentorship.
Barnett first learned about Evercore through an older student during his time in Gainesville and wanted to do more research. The more research he did, the more he saw a firm that lined up perfectly with his goals.
"There were a lot of people in the different stages of the recruiting process who were investing time in me, and this was before I was even an employee there," Barnett said. "They were willing to spend their time and energy to invest in me during the recruitment process and that continued during my tenure as an employee."
Barnett also wanted to make sure he would be walking into a role where he would have as many hands-on learning opportunities as possible. Evercore checked those boxes, too.
"Everyone I spoke to during the recruiting process highlighted the level of responsibility that the firm was willing to give junior employees," Barnett said. "I was encouraged to take on deliverables that were typically assigned to employees with many more years of experience. As someone who wanted to learn as quickly as possible, Evercore certainly gave me that opportunity."
After finishing his internship between his junior and senior year, Barnett earned a full-time offer to return after graduation. Today, he is a Senior Associate at Evercore, working on the Alternative Asset Manager team.
Barnett felt capable of taking on important assignments from the first day on the job because of the education he received in the MSF program.
"I was as prepared, if not more prepared, than my peers who came from schools that are more highly regarded than UF," Barnett said. "The coursework through MSF was helpful, and I was put in a lot of professional situations early on that prepared for the environment I would soon enter."
Barnett is one of the many examples why Evercore continues to prioritize UF graduates. Since they started recruiting from UF in 2006, they've hired so many impactful employees that the UF reputation has grown throughout Evercore's recruiting team.
"A big part of the Warrington-Evercore relationship now is the consistent success of UF alumni within Evercore," Barnett said. "Each year, when it's time for the team to start recruiting, there's an openness to including UF students in the process because they've had such great results in the past. That's a big reason why we've been able to recruit from UF each year for the last decade. Everyone we've hired from UF has been so well prepared and represents the university well."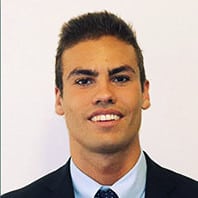 JOHNNY RINGO (BSBA '17, MSF '18) l Associate
When Johnny Ringo enrolled in the MSF program, he knew one day he wanted to work in investment banking but didn't have a strong preference of where. That changed when he started to closely watch the habits of upperclassmen in the program.
"There were a few older students in the program whose work ethic and deliberate approach to career selection I really respected," Ringo said. "While still in college, they already appeared to be thinking and operating as finance professionals. Learning these students were starting their career at Evercore was my introduction to the company."
From there, Ringo did his research and learned that Evercore was one of the top independent investment banks on Wall Street. He interned with the company during his junior year and received an offer to return as a full-time employee after graduation. Today, he is an associate within Evercore's mergers and acquisitions team, focusing on alternative asset manager mergers and acquisitions.
Ringo credits his time in the MSF program for setting him up for success. He came to the University of Florida with a limited background on the professionalism required in a business setting. In addition to providing a technical foundation, the MSF program helped him develop the soft skills required within a professional environment and a competitive interviewing process.
"I started college without a suit or tie," Ringo said. "I had zero sense on what a formal interview would look like. Warrington and the MSF program provided a blueprint for how to navigate this unfamiliar professional environment."
In the classroom, Ringo took advantage of a curriculum that included specific preparatory courses for investment banking. When he started at Evercore, he noticed his learning curve was shorter than some of his colleagues from other universities.
"Others that I work with, many from Ivy League schools, began their jobs without the benefit of the targeted education provided through MSF," Ringo said. "This was a real competitive advantage, and it was especially noticeable during my first year. One of the first classes I took in the MSF program was Investment Banking. It doesn't get more targeted than that."
The program also provided an ideal network for Ringo. He benefitted from a shared academic experience with peers who had similar goals.
"I was fortunate to be around likeminded people working towards similar careers," Ringo said. "The osmosis of ideas was incredibly valuable. But the network extended beyond current students in the program. I'm grateful to the prior UF alumni who excelled in their Evercore internships and helped cultivate the Warrington-Evercore relationship. I wouldn't have had the opportunity to be at Evercore if it weren't for them."