Corporate Partnerships: Procter & Gamble
As the largest consumer goods company in the world, Procter & Gamble is overwhelmed with college students applying for jobs every year. And while they hire the best talent from anywhere in the world, Procter & Gamble has seen a recent spike in hires from the University of Florida Warrington College of Business. In fact, Procter & Gamble has hired more graduates on its technical and commercial sides of the business from the University of Florida than any other university over the last three years. The technical side tends to be engineering graduates while the commercial side is heavily made up of Warrington graduates. 
Meet some of the standout Warrington alumni working at the company today.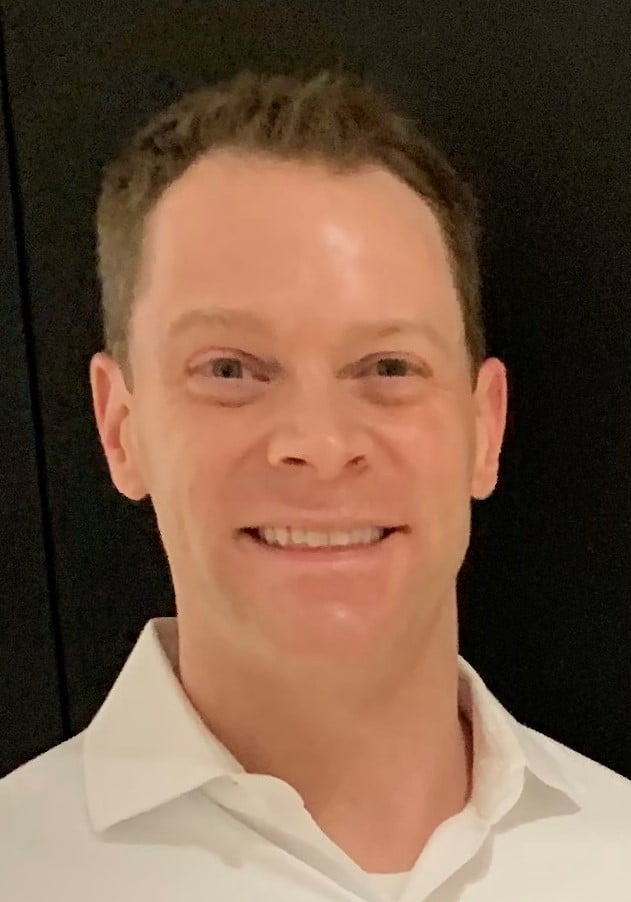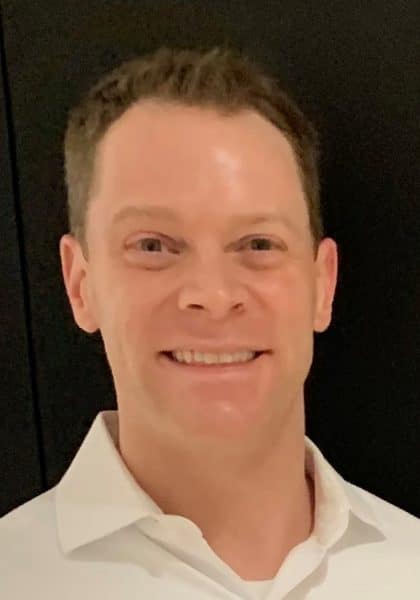 David Silvestain (National Sales Senior Director, Personal Care)
When Procter & Gamble had in-person meetings for new hires before the COVID-19 pandemic, the company would fill an auditorium with people hired during the last three years. Naturally for younger employees fresh out of college, their school spirit would come out. As introductions were made and conversations began, Silvestain (BSBA '97) still remembers conversations about the large number of University of Florida alumni in the room.
"There's definitely a buzz, like 'are we only hiring UF graduates?'" Silvestain recalled with a laugh. "They're everywhere here. There's a sense of pride in the success we've had in not only hiring Warrington graduates, but they're also staying here and succeeding at high levels."
The list of Warrington graduates at Procter & Gamble is long, even at the higher levels of the company. It's rare that Silvestain goes long without working with another Gator at the company.
"They say The Gator Nation is everywhere, and that's very true at Procter & Gamble," Silvestain said.
While that has become a popular rallying cry for UF alumni around the world, at Procter & Gamble, it's especially true. Over the last three years, no school has seen more graduates hired by Procter & Gamble on the combined technical and commercial sides of the company. The commercial side is heavily made up of Warrington graduates.
Today, Silvestain is the National Sales Senior Director, Personal Care at Procter & Gamble. And while his role within the company has changed many times over his 24-year career, one thing that has stayed the same is the integral role he plays in recruiting Warrington students. Silvestain is responsible for sales recruiting at Warrington and coordinates it with the company's commercial functions.
"One of my top priorities in addition to my category sales leadership role is UF recruiting," Silvestain said. "Being a Gator myself, I had tremendous experiences at UF in many ways. Our recruiting team has been a passion project for each of us as UF alumni, and it creates a strong culture in wanting to build a pipeline from our alma mater."
Silvestain knows the UF experience well from his time on campus and sees many parallels between students who stand out at Warrington and graduates who have impactful careers at Procter & Gamble.
"If you can create your legacy at UF on campus with more than 50,000 students and find your way there to make a name for yourself, it says a lot," Silvestain said. "Then, you can come into a company that's global and near 100,000 people and do the same. If you did it at UF, why not here?"
Now 24 years into his career with Procter & Gamble, Silvestain is a perfect example of how the company wants to utilize its brightest minds. Silvestain has had nine different titles with the company, never staying with one of them for more than four years. From working with retailers of all sizes to participating in global projects, changing roles frequently has helped Silvestain develop his skills and become well rounded in the company.
"I've had a number of careers within one company," Silvestain said. "There's diversity of experience here so that you don't have to go anywhere else."
That's part of his pitch to Warrington students during the recruiting process. Procter & Gamble strongly prefers to promote from within for most roles, so there's a great opportunity for young hires to develop a broad skillset without ever leaving the company.
Silvestain has seen it firsthand.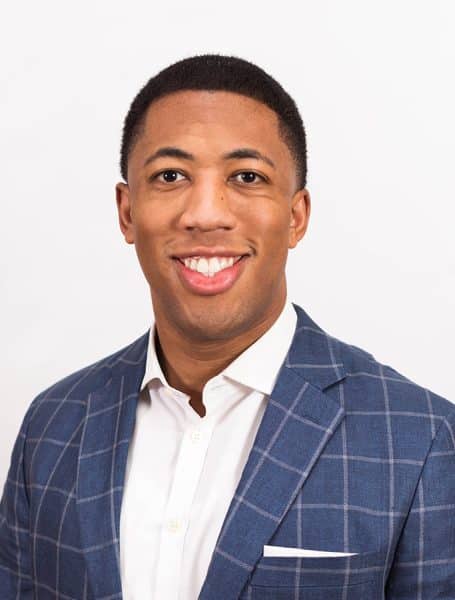 Ian Green (Senior Account Executive)
Ian Green knew plenty about Procter & Gamble from his first few years at Warrington. He had friends who had taken jobs with the company, and he saw them on the Warrington campus throughout his time as a student.
But when he applied for his job and dove into the specifics of the company, he found the fit to be even better than expected. With the help of Executive Director of Career Service Craig Petrus and former Director of Graduate Business Career Services Jason Rife, Green (BSBA '18, MIB '19) was able to find a seamless fit.
Today, Green is the Senior Account Executive at Procter & Gamble, working within Personal Health Care on the company's Kroger account. Green is in charge of the $50 million NyQuil, DayQuil and ZzzQuil accounts, and his role focuses on account management, brand building, selling and innovation.
During Cold and Flu Season last year, Green was able to create Personal Health Care's first cross-category display that included DayQuil, NyQuil and Puffs products together since they're often products being purchased by the same customers. The multi-faceted role allows him to strengthen existing skills while continuing to develop new skills.
"Today, I'm working on product supply," Green said. "I wasn't a supply chain major, but this role has given me a deep view into what it means to a business. I'm working on forecasting and financing, and I'm making sure we have the correct resources and products in the 2,700 Kroger stores nationally."
Green will start a new role in October, returning to Florida as a Senior Growth Analyst, working within Baby Care and Feminine Care on the company's Publix account.
"This new role will allow me to take robust and complex data, combined with meaningful insight, to grow top and bottom line for Publix," Green said. "It's a great change of pace."
Working for Procter & Gamble has also kept Green close with other Gators. The Kroger account, one of the company's top customer teams, had five UF alumni when Ian joined, and most interactions with other teams and departments in the company have him working with more UF alumni.
"It's great to bump elbows with people who know your story and why UF matters to you," Green said. "It opens up what can be an intimidating setting and makes it feel like home. I know I have others looking out for me."
Warrington and UF provided Green with a strong foundation for his career. Green served as Student Body President and on the UF Board of Trustees. He also served other roles in student government, including Senate President. Green also participated in Florida Cicerones, Black Student Union, Phi Delta Theta, Minority Business Society and Florida Greek Ambassadors. 
Green credits his freshman Warrington Welcome class for helping him maximize his experience as a Business Gator. The class gave him a strong understanding of the college for his sophomore year in Florida Leadership Academy (FLA), specifically designed for top sophomores at Warrington.
"FLA took what I learned as a freshman and pushed it into overdrive," Green said. "In FLA, we were prepared for elevator pitches, company speeches, and even down to details like dining etiquette. That set us up for that pivotal junior year and made me comfortable in my story, let me know what I needed to work on and helped me figure out what industries aligned with me."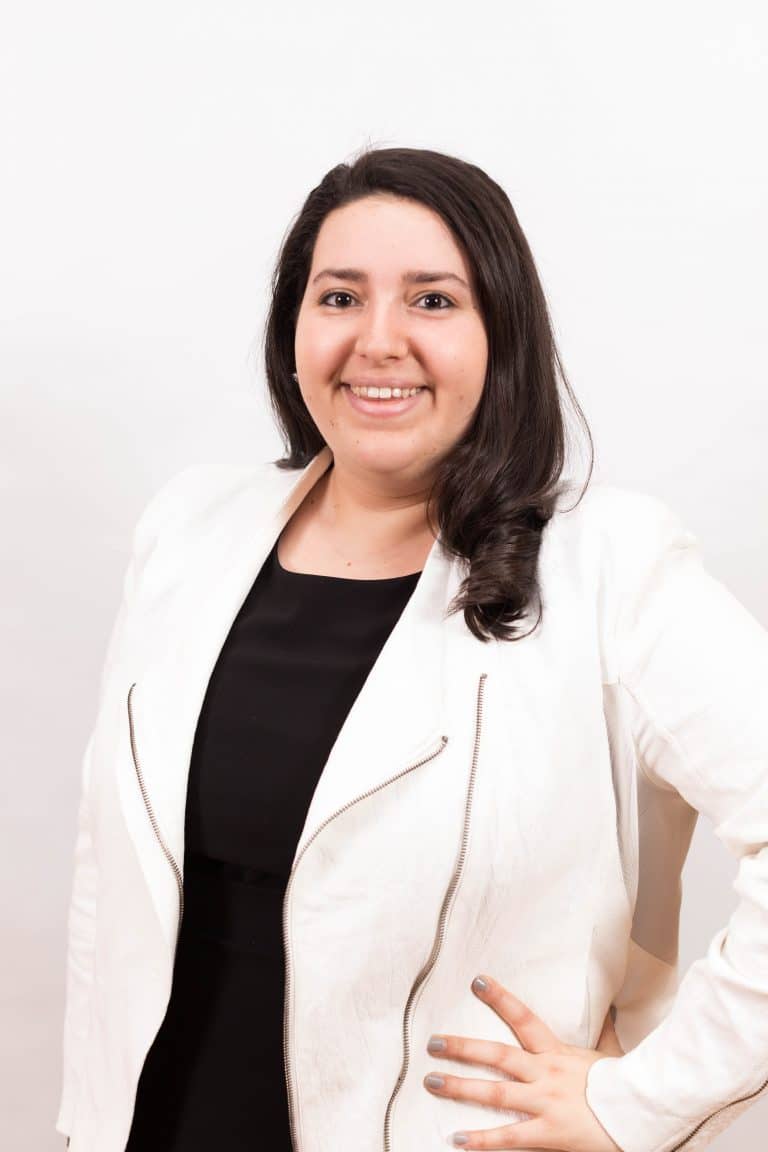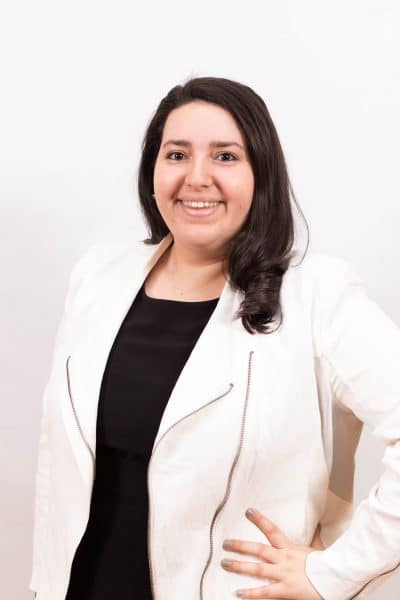 Ophir Rotem (Senior Account Executive/Growth Analyst)
Ophir Rotem was introduced to Procter & Gamble early in her time at Warrington. While attending Warrington Career Week as a sophomore, Rotem (BSBA '19) went to the Procter & Gamble table and introduced herself to Silvestain.
Procter & Gamble was advertising its sophomore seminar, a three-day event at its Cincinnati headquarters to learn about the company and its culture. The event culminates with participants interviewing for internships with the company the following summer. Rotem was excited about the opportunity and was invited to the seminar, where she interviewed and received her internship offer.
After interning with the company's Sam's care team in Fayetteville, Ark. the following summer, Rotem accepted a full-time offer with Procter & Gamble's Amazon oral care team in Seattle.
"Our merchandising efforts with eCommerce are so unique," Rotem said. "We can change a SKU by the hour on eCommerce, but changing a shelf at a traditional retailer can take months. Amazon was a great opportunity for me to learn to make our resources work hard on each platform. Amazon is one of our younger customer teams at Procter & Gamble, so we were always learning and innovating. There's always more to learn."
After 18 months, Rotem left Seattle and returned to a familiar place – Fayetteville, Ark. This time, she returned as a full-time member of the Sam's Club oral care team and remains there today as a Senior Account Executive/Growth Analyst. In her role, Rotem is selling, negotiating and analyzing data to better understand Sam's Club members who purchase oral care products. That includes figuring out what else they're buying, the most efficient ways to utilize shelf space, and the best promotions and new products.
Just over two years into her time with Procter & Gamble, Rotem has already had two separate experiences – one with a digital company and another with a brick and mortar store.
"It's been new opportunities and you never have a chance to get bored," Rotem said. "I'm not doing the same thing all the time. Whatever is next might have similarities, but I know that there will be plenty of differences as well. That makes it really exciting."
She's also working with other Gators at the company. Rotem and Ian Green lead the career pillar of the company's new hire meetings. With 300 hires across North America, Rotem and Green help new employees understand how they can plan a great career and how Procter & Gamble can benefit the employee.
"We have a strong spirit here and like to show our Gator pride," Rotem said.
The pride for her alma mater developed because of the strong benefits experienced on the Warrington campus. Rotem was involved in many student organizations as an undergraduate student, including FLA, CAP mentors, BUMP mentors and Warrington diplomats. She was also the President of the Heavener International Case Competition and is a member of the Heavener Hall of Fame.
"The leadership opportunities at Warrington are significant," Rotem said. "I competed in case competitions and learned to deliver recommendations to executives and handle their questions. That's what I do every day today at Procter & Gamble."
Rotem also was able to find mentors at Warrington, and as she grew in her experience as a student, she also became a mentor to younger students. It helped her learn the importance of mentorship – both as the mentor and mentee – and that has continued in her role at Procter & Gamble.
"I learned at Warrington how to seek mentors and find people that can help me in my career," Rotem said. "I've been at Procter & Gamble two years, and I can mentor others now and know how powerful that is. Warrington did a great job in helping me learn how to do that."