Five Warrington alumni named among 2021 40 Gators Under 40
The Warrington College of Business was well represented on the third annual 40 Gators Under 40 list with five Business Gators named as honorees.  
Presented by the University of Florida Alumni Association, the 40 Gators Under 40 honors alumni who are going greater in their communities and professions, continuing the tradition of the Outstanding Young Alumni event, which honored alumni achievements that positively impacted The Gator Nation from 2006-2018.
Of the Warrington alumni named to the list, two are graduates of the UF MBA program, with one currently enrolled in the Executive MBA program, and three completed their undergraduate degrees at the Heavener School of Business.
Read more about the outstanding alumni representing the Warrington College of Business on the 2021 40 Gators Under 40 list.
Abre' Conner – BA '09, BSBA '09
Conner is a Directing Attorney at the Law Foundation of Silicon Valley where she leads the organization's litigation and advocacy regarding health equity and the social determinants of health that impact historically oppressed communities across the Silicon Valley. Prior to this position, she was a staff attorney with the ACLU Foundation of Northern California, where she advocated for the civil rights and liberties of people in the Central Valley and Northern California. She also teaches Education Law at the University of California- Davis. Previously, Conner worked at the Center on Race, Poverty, and the Environment, the NAACP Legal Defense and Educational Fund, U.S. Department of Education Office of Civil Rights, and on Capitol Hill. She was also an associate in the White House Office of Presidential Personnel in 2012.
A graduate of American University, Washington College of Law and the University of Florida, she has been named a top 40 under 40 Nation's Best Advocate by the National Bar Association, top 100 leader by Fresno Black Chamber of Commerce, Community Champion by Fresno Building Healthy Communities, Community Service Award from the Iranian American Bar Association- Nor Cal chapter, Fearless Children's Lawyer by the American Bar Association, and featured in Zeta Phi Beta's national magazine, New York Times' The Daily, American Bar Association Journal, and Cosmopolitan Magazine.
She also serves as the elected Assembly Clerk for the American Bar Association Young Lawyers Division. Later this year, she will ascend to be Assembly Speaker, the chief policy officer for the Division.
Justin Deen – BABA '05, HS '16, MBA '22
Deen is an orthopedic surgeon specializing in complex hip and knee replacement surgery. A lifelong Floridian, he received a bachelor's degree in 2005 from the Warrington College of Business. After graduation, he completed medical school at Florida State University, where he was elected to the prestigious Alpha Omega Alpha and the Gold Humanism Medical Honor Societies. He then returned to complete residency and fellowship training at the Department of Orthopedics and Rehabilitation at UF and joined the faculty in 2017.
In addition to his academic appointment, Deen serves as the Director of Medical Operations for the Orthopedics and Sports Medicine Institute, which accounts for over 100,000 patient visits per year. He also sits on the board of directors for the Florida Orthopedic Society and committees of the Florida Medical Association and American Association of Hip and Knee Surgeons.
Deen has been recognized as an "Emerging Leader" by the American Orthopedic Association, and in 2019 was accepted into the prestigious Health Policy Fellowship of the American Association of Hip and Knee Surgeons. He serves as a reviewer for the Journal of Arthroplasty, and has authored 13 peer-reviewed publications, primarily focused on value-based care and opioid reduction strategies. In recognition of his work, he was invited to serve on the Clinical Practice Guidelines Committee for Perioperative Pain, which has established national recommendations for opioid alternatives for patients following joint replacement surgery.
Liana Guerra – BS '15, BA '15, MBA '20
Born and raised in Miami, Florida to Cuban-American parents, Guerra first learned about the importance of public service through her mom, a public-school teacher in Miami-Dade County. Over the last eight years, Guerra has gained experience at the local, state and federal levels of government. She has also worked on several political efforts, including two presidential elections, a Florida gubernatorial election and for the Democratic National Committee. Currently, Guerra serves as 1 of 7 Latina Deputy Chiefs of Staff on Capitol Hill, working for U.S. Congressman Darren Soto (FL-09).
Guerra is passionate about finding solutions for immigration reform, education and empowering women in the workplace. In 2016, the Huffington Post named her one of "18 Amazing Women Fighting for Latinas Everyday". In 2020, she was awarded the Congressional Hispanic Leadership Institute's "Vermillion Award" for her commitment to uplifting the Hispanic community.
Guerra recently earned the title "Double Gator" after completing her B.A. in economics and political science (2015) and an MBA (2020). Her love and commitment to UF extends beyond the classroom. She serves as a member of the UF Bob Graham Center's Council of Advisors and President-Elect of the UF Association of Hispanic Alumni. In 2020, she was awarded the "Young Alumni Horizon Award" from UF's College of Liberal Arts and Sciences.
In 2019, Guerra co-founded Girl Grit, an online community, podcast and blog series that explores the personal stories of young professional women who are innovating and redefining success in business, politics and local communities.
William Lewis – JD '08, MBA '09
Lewis is co-managing partner of the Morgan & Morgan Business Trial Group and manages the firm's West Palm Beach office.
Lewis concentrates his practice on contingency-fee business litigation and has an established track-record of significant recoveries. Unlike most commercial litigators, he is an experienced trial attorney, having won jury trials, bench trials, and arbitrations in a number of venues throughout Florida.
Lewis has been honored by U.S. News as one of The Best Lawyers in commercial litigation and professional malpractice. He has been recognized on multiple occasions as Florida Trend Magazine's "Legal Elite," as a Florida Super Lawyers "Rising Star," and as one of Palm Beach Illustrated's "Top Lawyers." He has also been a South Florida Business Journal 40 under 40 honoree.
Lewis is currently the President of the University of Florida Law Alumni Council and has served on its Board of Directors since 2014. He was appointed to multiple term on the Florida Bar's Committee on Professionalism. He has been the chair of the Palm Beach County Bar Association's Circuit Civil Court Committee and the Business Litigation Committee. Lewis has spoken on issues involving business and securities litigation to groups such as the American Bar Association and the Florida Justice Association.
Lewis graduated with honors from Colgate University, and received a JD and MBA with honors from the University of Florida, where he was a board member of the Florida Journal of Law and Public Policy.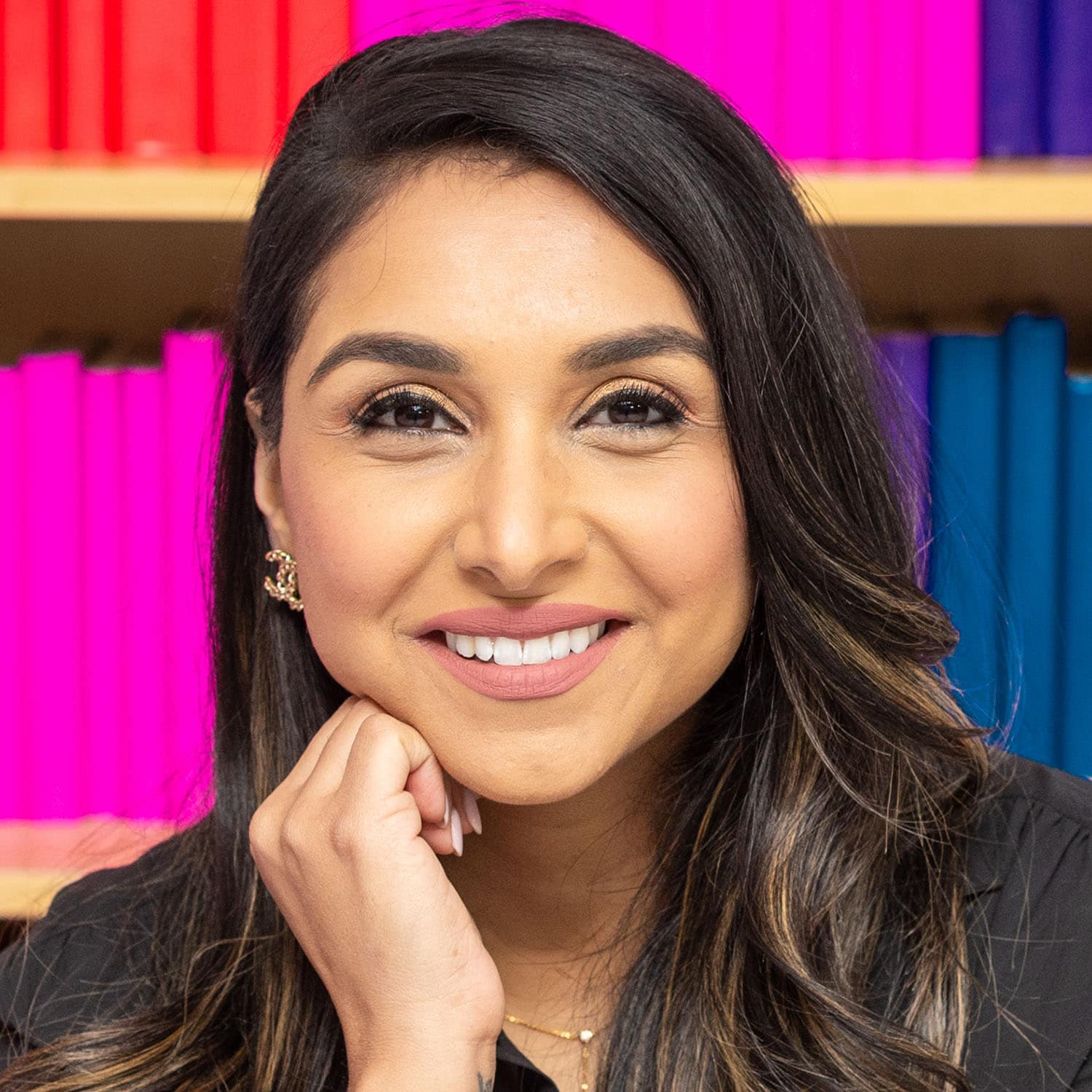 Suneera Madhani – BSBA '09
Madhani is a payments and technology innovator and founder and CEO of Fattmerchant, an integrated payment technology platform that revolutionizes the payment processing experience for business owners through real-time data analytics, transparent subscription pricing and award-winning customer support. Madhani founded Fattmerchant in 2014 after noticing the payments industry's lack of transparency with business owners and high percentage markups. Knowing she could find a better way, Madhani launched Fattmerchant and catapulted the company from startup status to multi-million-dollar company — disrupting the payments ecosystem as "the Netflix of credit card processing."                                        
Under her leadership, Fattmerchant has processed more than $8 billion in payments, scaled operations in multiple cities, and employed more than 100 people. Additionally, the payment technology provider was ranked No. 1 on U.S. News & World Report's list of Best Credit Card Processing Companies of 2020, classified as one the most innovative fintech companies in Forbes Fintech 50, and listed on the 2020 Inc. 5000 List of Fastest-Growing Private Companies for the second year in a row. Madhani herself was recognized as the 2018 Most Influential Woman in Payments and one of Fortune's 40 Under 40 in the finance category.
Beyond Fattmerchant, Madhani is passionate about helping other women succeed in business. She's making it her mission to expand the "2% club" and change the fact that only 2% of female-founded businesses ever break $1M in revenue through her podcast, CEO School.