Growing citrus is the family business
Matt McLean shifted from finance to create his organic orange juice brand
Matt McLean (BSBA '93) enrolled at the University of Florida in 1989 with plans to change what he always knew.
Growing up with three generations of citrus farming before him, McLean was drawn elsewhere. He saw the bright lights of New York City and dreamed of one day being a banker on Wall Street. But after years of pursuing finance in college and eventually starting his own import-export company, the love of citrus and his family pulled him back.
Today, McLean is the Founder and CEO of Uncle Matt's Organic, the nation's largest organic orange juice company with 15 million bottles sold annually in 15,000 stores around the United States in retailers such as Whole Foods, Publix, Kroger, Albertsons, Walmart and many other regional independents.
The family's background in citrus farming started in the late 1800s when McLean's great grandfather moved to Bartow, Fla. He grew citrus and vegetables while raising cattle and passed the love of agriculture down to his son. The passion was passed from generation to generation, and when McLean was born, he grew up working for his father and grandfather in the orange groves in Central Florida.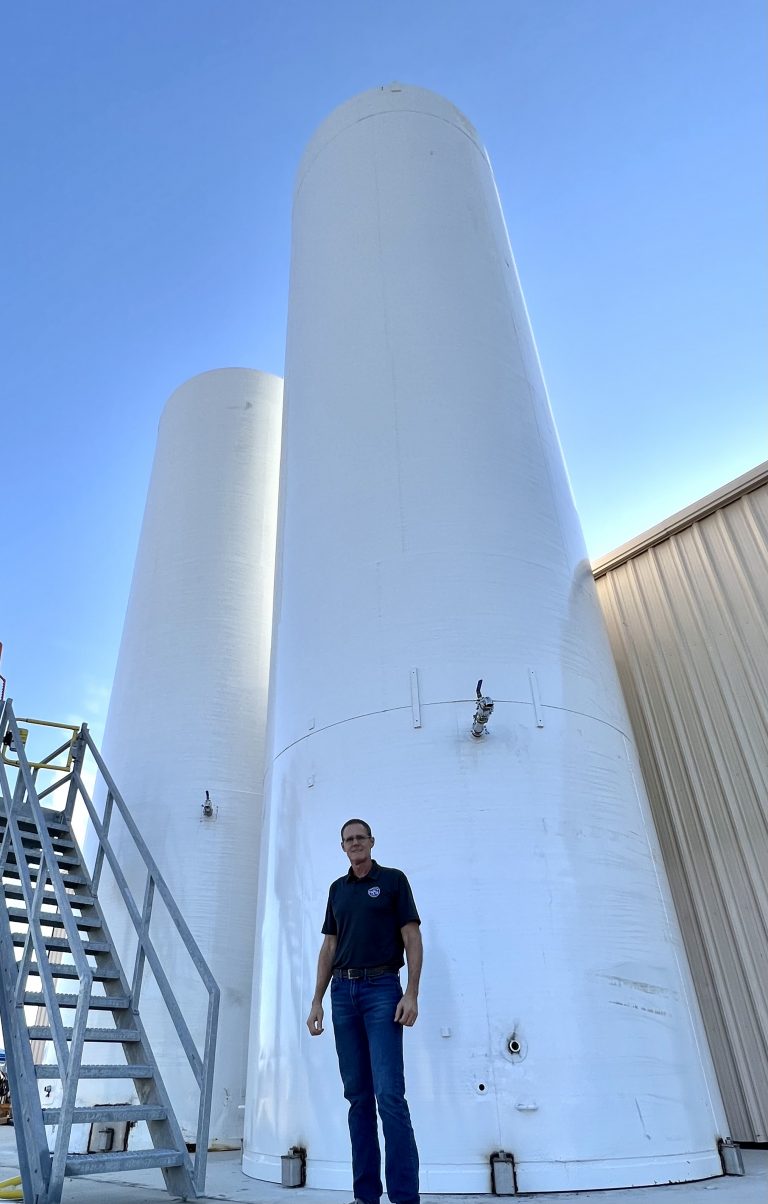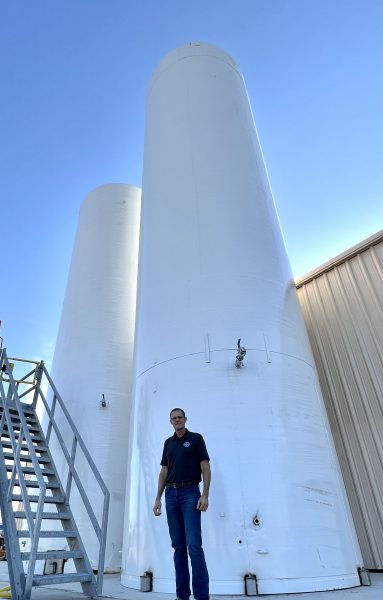 He watched and experienced the heartbreak when his father and grandfather lost 600 acres of citrus during the freezes of the 1980s, which made him wonder if there was a more stable career out there for him.
After graduating from UF with a finance degree and a minor in economics, McLean started an import-export business selling orange juice to bottling plants in Europe and the Middle East.
The idea for Uncle Matt's Organic started with a simple question from a German customer. The man asked if McLean could get access to any organic grapefruit juice because Germans were starting to demand organic products. McLean's interest was piqued.
"He wanted to know if I could supply him with biologique grapefruit juice," McLean said. "I didn't know what organic meant, but I said I'd look into it and try to find it for him."
McLean found organic growers around Florida and had the juice delivered to Germany, but it was also an important moment for him as an entrepreneur. He noticed that organic juices weren't being sold anywhere in the United States.
"I had that 'ah ha' moment where I saw a market opportunity and a demand that was not being met," McLean said. "I saw that and decided to go for it. There was no branded organic orange juice anywhere in the U.S. It wasn't being sold at all. I knew there was an opportunity to launch a retail beverage brand."
It started with the product itself. In 1997, McLean began the process by sitting down with his grandfather and asking what he knew about organic citrus.
"My grandfather was offended because he said that's how they had farmed for years," McLean recalled. "He was doing it before pesticides and had been farming that way for a while. He said you absolutely can do it and that we should get back to doing it that way because everyone had become too reliant on pesticides. It made perfect sense to me. I wanted to build better soil and a healthier tree so that there would be less need for harmful pesticides. It's better for the environment and the next generation."
With the concept for the company in place, he searched for the name. McLean brainstormed ideas but everything he came up with felt too generic. There was nothing in any of the names that explained what made the company different or would help them stand out.
One morning, his sister-in-law called to tell him about a dream she had.
"She literally felt God tell her to call it Uncle Matt's because at the time I had a niece and a nephew, and I was talking about the importance of protecting our next generation," McLean said. "At its core, that's what organic farming is all about."
McLean wrestled with the idea for a few days, joking that he didn't want to be the face of the brand or 'the Ronald McDonald' of the business. He eventually went with the name because of its perfect emphasis of what is important to him. Today, McLean has 10 nieces and nephews plus his own two daughters, making the company's mission more important than ever.
With a plan and name in place, McLean needed funding and leaned on his mother, Susan, as his first partner. She loaned him $20,000 to get the business off the ground, and just like that, Uncle Matt's Organic started production.
"I started out in agriculture as a kid growing up, then I wanted out but ended up getting right back in it," McLean said. "I wanted to find my passion. When I did, it was a mix of agriculture and selling products. It's the best of both worlds."
As the business started to grow, there were many important moments along the way. McLean was able to lead the business because of his finance background and business knowledge while leaning on his family to help him fill in any gaps on the agricultural side. 
And demand grew fast. McLean quickly found himself working out deals with grocery stores across the country to get their juice on the shelves. When he went into a meeting with Publix to finalize a deal for his juice to sell in their stores, McLean recalls the magnitude of walking in with his father and grandfather alongside him.
"Three generations of citrus farmers and three generations of UF graduates," McLean said. "It was an incredible moment." 
In 2017, McLean made the decision to sell the company to Dean Foods, the largest dairy company in the United States at the time. The family celebrated the win—it was a fun adventure for them to work together. McLean's mother used the sale as a time to retire while other family members simply went back to their previous jobs and industries from before the company began.
Dean Foods went bankrupt in 2019, which opened the door for the family to purchase Uncle Matt's Organic back. They did that in 2020, but instead of seven family members working with it like before, the new version of the company only involved McLean, his father, his brother, and his wife, Susan.
One new priority for the group was to make Uncle Matt's Organic a Certified B Corporation.
"They talk about the triple bottom line, which puts more emphasis on the wellbeing of your community, the environment and your employees," McLean said. "We already had many of those pieces in place."
Community engagement was an important piece of the company from day one. They routinely donate a percentage of revenue to local charities, and they were already prioritizing the environment through their sustainable farming efforts. They are committed to their employees by offering company stock along with other great employee benefits.
In 2022, Uncle Matt's Organic became the first juice company to become a Certified B Corporation.
"A lot of companies don't look past their bottom line," McLean said. "We've always been more aware of our surroundings to benefit the environment, our employees and our community. That's why being a B corporation mattered to us."
Since buying back Uncle Matt's Organic in 2020, the business has doubled.
McLean's time at the University of Florida played an important role in setting him up for success. Even though he didn't end up on Wall Street or working in finance, the strong business foundation he received at UF laid the foundation for him to start, run and grow his business into one of the most successful juice companies in the country.
"The finance and accounting pieces were valuable to me," McLean said. "I had to know about a P&L and a balance sheet. Those are two important things you need to know in our industry. Cash is king, and as a company with strong growth, you have to make sure you don't run out.
"The statistics classes also stood out to me. It's important to know the risk of something happening within your business decisions. For example, the amount of insurance you'll need, especially with crop insurance. Marketing classes were also valuable for starting a business. UF gave me a good base of knowledge that allowed me to go and expand as an entrepreneur."
Expanding that knowledge has been crucial in growing the business. Today, Uncle Matt's Organic is preparing to vertically integrate. Over the first 15 years of the business, they were the sole citrus grower for their juice after converting 35 different growers to be organic to make it happen.
But as citrus greening spreads through Florida, they're forced to look elsewhere and made a quick shift to the business model. They'll go from working with three co-packers to now working with their own facility in Texas, splitting the country to support their national brand.
"You need to hire good people that know how to manage a business—we did that in Texas," McLean said. "They have good people around them. We've developed strong goals and objectives. I love to tell people we manage what we measure. So what are we measuring daily? How are we measuring our objectives?"
As the company continues to grow, the vision remains the same.
"We have one goal—every bottle you open has to be consistently great tasting," McLean said. "I emphasize that throughout every position that we must be consistently great. 'Consistently great' is our mantra every day, and it's been key to our success."