Partners on the path to success
From being first-generation college students at UF to becoming successful banking leaders with JPMorgan and Bank of America, Alex and Kim Abreu have been each other's source for support on their journey for the past 25 years.
Alex and Kim Abreu's paths to college can both be described as a humble dirt road – not always smooth and requiring more effort to arrive at the final destination. As first-generation college students, both Alex and Kim note the life-changing power of attending the University of Florida Warrington College of Business.
Originally born in Cuba and raised in Costa Rica, Alex Abreu (BSBA '87) immigrated to the United States when he was seven years old. A native Floridian, Kim Abreu (BSBA '93, MBA '98) grew up between the cities of Tampa and Orlando in the small town of Winter Haven. Both one of four siblings from modest beginnings, Alex and Kim always had a drive to better themselves through education.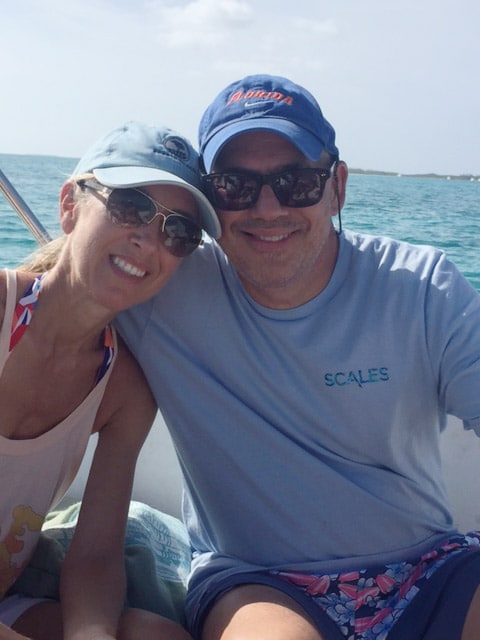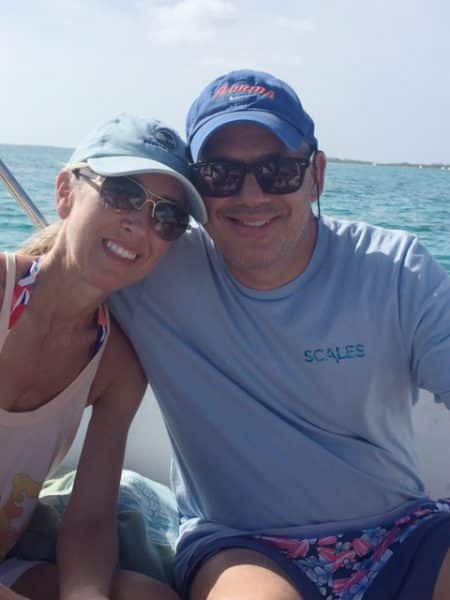 "I was the first child in my family to go to college and put myself through with a combination of jobs, financial aid and scholarships," said Kim, who worked for IFAS in the mornings then went to school in the afternoon and worked as a nanny during the evenings while at UF. "I think I worked a lot harder because it was not handed to me, and I appreciated the value of getting an education."
Like Kim, Alex worked to put himself through school, working a variety of jobs including summers at Pan American Bank in Miami and at Maas Brothers during his final years at UF.
Although the two didn't cross paths while they were students, Alex and Kim's initial connection, and resulting 17 years of marriage and three daughters, stemmed from an event on February 20, 1997 at the University of Florida. At the time, Alex and Kim were both working for Bank of America and had come back to campus to recruit students for the commercial bank's analyst program.
Alex recalls the exact date they met because, as he would learn, it was Kim's birthday.
"We ended up having a conversation that lasted into the wee hours of the morning and has lasted 25 years," Alex said.
Over the course of their time together, the Abreus have supported each other through the twists and turns of their careers.
Kim was originally hired by what was then NCNB, which later became Bank of America through a series of acquisitions, in its credit training program at a campus recruitment event. After completing the program, Kim was transferred to the bank's real estate banking department. While she didn't have a background or insights into real estate transactions, it ended up being her perfect fit. Still with Bank of America today, Kim is Senior Vice President of the bank's real estate lending covering the state of Florida.
"I excelled because I enjoyed the tangible aspect of real estate and how it impacts everything around us," Kim said.
Alex initially started his career in NCNB's commercial banking group and was focused on small businesses in South Florida. His interest in complex transactions allotted him the opportunity to work on larger deals, which would lead him to covering some of South Florida's largest companies. While at Bank of America, Alex eventually joined their investment and corporate banking teams. After a stint in private equity with consulting and M&A firm Praxis Partners, Alex joined JPMorgan, where he remains today as Managing Director of Corporate Client Banking covering South Florida's largest, headquartered companies. His responsibilities include advising on M&A, raising capital and helping with treasury needs.
Even after years in the banking industry, the Abreus are passionate about the work they do, especially about the ways in which they can be of service to their community.
For Kim, her work enables her to continually learn about a variety of industries and how those industries drive the area's economy forward.
"Bankers learn to be a jack of all trades, as you need to understand capital markets, economics, accounting, sales, demographics, human resources, etc., to be able to analyze risk and be good stewards of the bank's resources," she said. "You get to look under the hood of so many different industries and learn how they work. You are exposed to a lot of talented, hard-working leaders at each company and get a seat at the table for companies that drive our communities and economies."
Similarly, Alex notes his work's ability to keep him intellectually stimulated, while also being able to make a difference.
"If you are a naturally curious person banking affords you to opportunity to continuously learn," he said. "You are surrounded by very bright people that do interesting work. Ultimately, we navigate and leverage our firms to help businesses and people. We are connectors."
Alex added, "At this juncture in my career, I am in a position where I can help my community. JPMorgan and Bank of America give Kim and I the platform and resources to be true change agents in our community. What makes it special for me is that I get to do it in my hometown."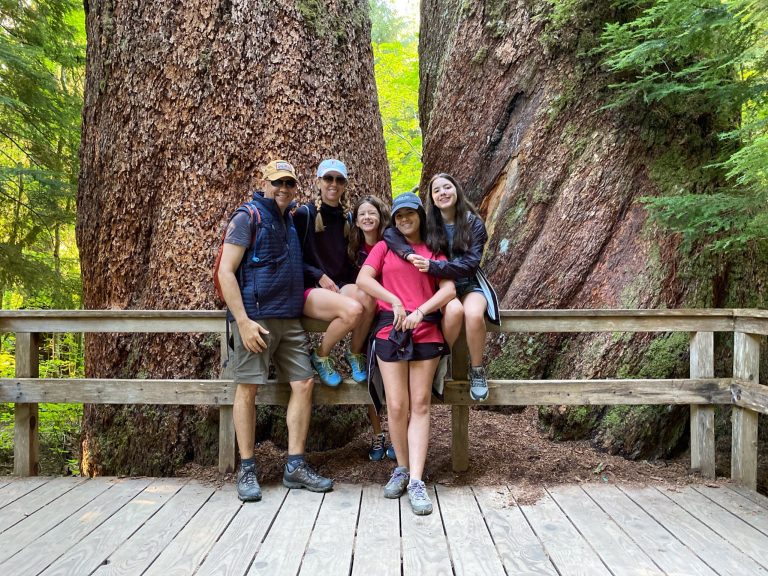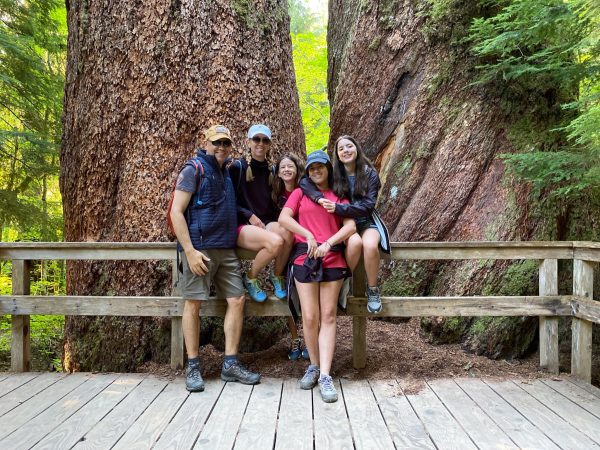 Alex and Kim are both just as active in giving back to their community outside of their day-to-day work. Kim serves on the board of three non-profits related to housing and real estate – Lotus House, the largest and most comprehensive women's homeless shelter, Carrfour Supportive Housing, Florida's largest permanent housing developer for those previously homeless, and Urban Land Institute, the largest and oldest network of cross-disciplinary real estate and land use experts.
In addition to having served on the UF MBA Advisory Board for 20+ years, Alex has been involved with organizations that serve families and children, especially helping single moms. Alex enjoys mentoring several young bankers, including many first-generation, Latina alumnae from the Warrington College of Business.
"Having been raised by a single mom; married to a career, business professional woman; and father of three daughters women's issues are very important to me," he said. "JP Morgan gives me the ability to support a variety of women's initiatives that are impactful."
As part of his mentorship, Alex shares leadership advice, which he also extends to other students and young alumni.
"Your personal brand is everything," he said. "It takes time and work to build it; it takes a bad decision to tear it down; and it takes a longer time to rebuild it. Therefore, invest in yourself, consistently do the right thing to the best of your ability, and choose to be positive. Enjoy the journey. Continuously learn. Embrace change as it is a constant."
Building on Alex's advice, Kim notes learning is more than just about doing.
"Listen more than you speak," she said. "It's the only time you are learning."
Outside of their careers as successful bankers, Kim and Alex enjoy travel and time with family and friends. They enjoy hiking the national parks while enjoying the vistas and animals. Traveling abroad is also a passion, with South Africa being their favorite trip so far. They love the different cultures, history and foods. They even eloped to Santorini, where they got married in the wine cellar under an old ship captain's home.
"Kim and I are fortunate to have graduated from UF where we made lifelong friendships," said Alex. "It truly is a Gator Nation."
Throughout the years UF has been a constant. Whether it be clients, other business professionals, friends, or their work in recruiting students; UF has remained a part of their lives. This past summer they hosted a birthday party in Jackson Hole, Wyoming, where many of their lifelong friends that attended are Gators.
"UF and the Warrington College of Business are part of who we are," said Kim and Alex.