Warrington in the News Articles
: page 1
It's no secret that Warrington faculty are internationally renowned for their innovative research. The media looks to our scholars for insights and impactful news. See below where our faculty are featured in the news.
Research from Ken and Linda McGurn Professor and Director of the Nathan S. Collier Master of Science in Real Estate David Ling informs this story about the administration wanting to rein in a tax deferral on gains from the sale of real estate, but opponents worry that the move would stifle investment.
Investors Fret as Biden Takes Aim at a 100-Year-Old Tax Loophole
The New York Times
Public Utility Research Center Director and Gunter Professor Mark Jamison comments on Google's latest legal battle – whether it should be treated like a public utility.
Google's critics have said for years that it should be treated as such, and on Tuesday, Ohio's attorney general filed a lawsuit asking a judge to rule that the search company is one.
Google Should Be Treated as Utility, Ohio Argues in New Lawsuit
The Wall Street Journal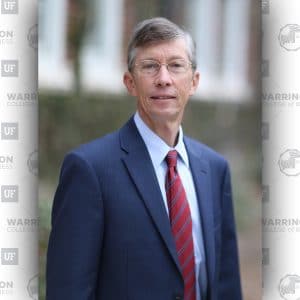 Research data from Cordell Eminent Scholar Jay Ritter informs this story about Robinhood and SoFi being the latest to try to get small investors into IPOs. Historically, though, it has been hard to share the benefits of early access widely.
The IPO Club Might Finally Have You as a Member. Still Want In?
The Wall Street Journal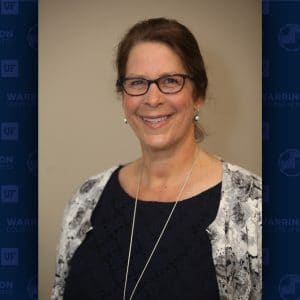 W.A. McGriff, III Professor of Management Joyce Bono shares how employers can make the transition back into the office easier for employees.
Returning to the office? Experts share advice to reduce stress and anxiety for work transition
ABC Action News | WFTS Tampa Bay
Public Utility Research Center Director and Gunter Professor Mark Jamison hosts this panel discussion on Section 230 of the Communications Decency Act, which was designed to promote a competitive online ecosystem that maximizes user control while guarding against illegal activities.
The law is credited with empowering unprecedented innovation, but it is also blamed for allowing Big Tech to suppress speech and avoid liability for seemingly unchecked misinformation. Proposals to reform Section 230 — and views about its impact — vary. Some believe the law is a key protector of online expression, while others believe it provides cover for suppression of free speech. And some seek to expand Big Tech's responsibility to limit what can be said on social media.
What lies ahead for Section 230?
AEI
Research from marketing Ph.D. student Felipe Affonso highlights how marketers can capitalize on the power of serendipity to increase consumer satisfaction. To do this, marketers must go beyond surprising consumers, because serendipity is not just a pleasant surprise.
Delivering "Serendipity": Seemingly Random Product Discovery, Aided by Technology
Journal of Marketing
Research from Cordell Eminent Scholar Jay Ritter and finance Ph.D. student Minmo Gahng informs this story about entrepreneurs growing increasingly wary about the money-raising tool after watching peers' stocks slide and investors balk.
For Startup Leaders, SPACs Have Lost Their Allure
The Wall Street Journal
Insights from Cordell Eminent Scholar Jay Ritter inform this story about the objective measures of bubble-like behavior.
How to know whether the stock market is in a bubble
MarketWatch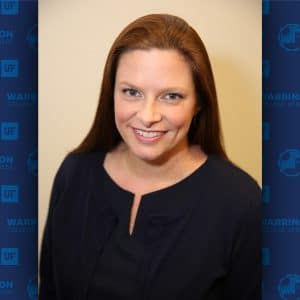 Business owners are ready to ramp up as the last of the COVID-19 restrictions are lifted, but they're having trouble hiring enough people. Warrington Senior Lecturer and economist Amanda Phalin explains why this is not a labor shortage.
Why are businesses having a hard time filling jobs?
WFTV Channel 9 | Central Florida
New research from PwC Associate Professor Liangfei Qui shows relationships, favoritism and gender all play a role in employee reviews.
The impact of real-time feedback in employee reviews
EurekAlert!