Warrington in the News Articles
: page 2
It's no secret that Warrington faculty are internationally renowned for their innovative research. The media looks to our scholars for insights and impactful news. See below where our faculty are featured in the news.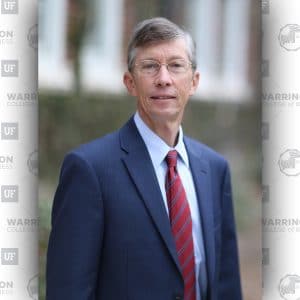 "The last few weeks, I haven't found any [SPAC IPOs] that I viewed as so attractively priced that it was worth buying them," Jay Ritter, at U of F's Warrington College of Business who's long researched the IPO market, told Seeking Alpha in an interview.
'Mr. IPO': 'Free lunch is gone' on SPAC IPOs, many 'are not going to end well'
Seeking Alpha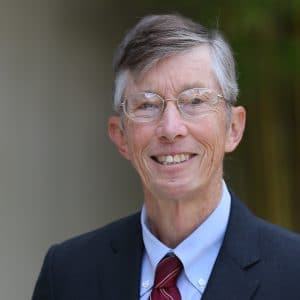 Cordell Eminent Scholar Jay Ritter lends his expertise to this story with tips for investing in the S&P 500.
How to invest in the S&P 500 — a guide to the funds that mimic the influential index's makeup and moves
Business Insider
China recently joined the chorus of governments advancing plans to impose new competition obligations on a small cadre of large technology companies, like Amazon.com Inc., Facebook Inc. and Alibaba Group Holding Ltd.
While some policy makers, competition specialists and smaller tech companies say fresh laws are needed to allow new tech rivals to emerge, others, like Mark Jamison, argue that proposed digital-competition rules go too far.
China joins global push to rein in tech companies
The Wall Street Journal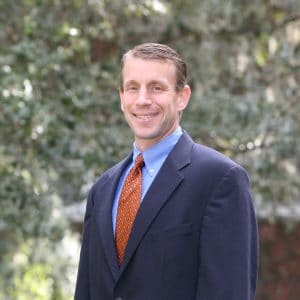 WalletHub spoke with Wells Fargo Faculty Fellow John Banko about car insurance rates in Florida. See what Banko had to say about how local governments can promote cheap car insurance rates for constituents, the biggest vehicle-related financial mistake that drivers in Florida make, and more.
Ask the Experts: 2021 Cheapest Car Insurance in Florida
WalletHub
"With Twitter and Facebook banning President Donald Trump and Amazon kicking right-wing site Parler off its web servers, the power of big technology companies has never been more evident," writes Business Columnist David Nicklaus of the St. Louis Post-Dispatch.
Nicklaus spoke with Public Utility Research Center Director and Gunter Professor Mark Jamison about the effects of these decisions on the future of social media.
After the Trump bans, social media faces a politically fraught future
St. Louis Post-Dispatch
A new study from James W. Walter Eminent Scholar Joe Alba and Yanmei Zheng (Ph.D. '16) in the Journal of Marketing explores the oft-neglected biological perspective on consumer behavior, with the ultimate goal of improving human welfare. The biological domains the research team tap are neuroscience and genetics, each of which is on an explosive research trajectory and producing discoveries that will be impossible to ignore. The degree to which these discoveries enhance human welfare hinges on their acceptance by a variety of marketing stakeholders.
What does marketing have to do with ill-advised consumer behavior?
American Marketing Association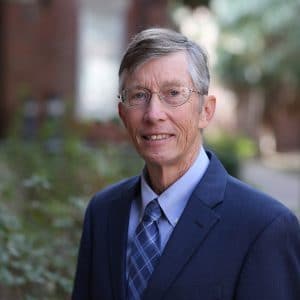 Cordell Eminent Scholar Chair Jay Ritter shares why Poshmark, Dr. Martens & Mytheresa might be in better shape going into their IPOs than other retailers.
Fashion IPOs Are Trending: Why Poshmark, Dr. Martens & Mytheresa Could Be Good Buys in 2021
Yahoo!
Over the past few days, Big Tech companies have demonstrated impressive political power. As a result, their futures are now tied more to politics than ever before, writes Public Utility Research Center Director and Gunter Professor Mark Jamison.
Big Tech will never be the same
AEI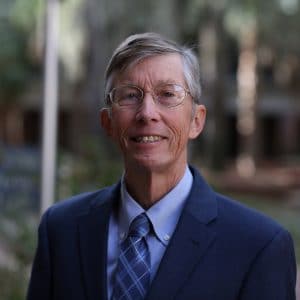 At least eight businesses are set to price initial public offerings (IPOs) in New York in the next three days, seeking to capitalize on what has been the strongest IPO market in two decades. Data from Cordell Eminent Scholar Jay Ritter highlights the potential of an IPO bubble.
Analysis: U.S. IPO market faces first big test of 2021
Reuters
Stocks should be OK, provided the Fed keeps rates low and investors don't go too crazy. There isn't much margin for error.
Data from Cordell Eminent Scholar Jay Ritter informs this story from Bloomberg.
Grantham's warning makes vigilant bulls of us all
Bloomberg