What career types can benefit from an MBA?
Business acumen is pervasive throughout many industries and there are numerous career paths that can benefit from adding business knowledge to their repertoire. While individuals from all educational and career backgrounds can benefit from an MBA, we asked UF MBA alumni with backgrounds in medicine, law, engineering, communications, STEM and the military to share why an MBA was right for them. 
Read on to see what UF MBA alumni in each of these fields had to say about how an MBA was the next best step in their careers.  
1. Medical professionals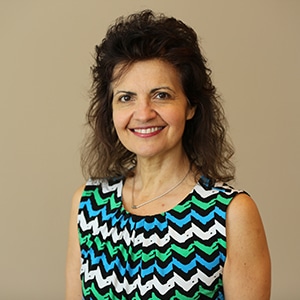 Connie Maggi, BA Communications and Spanish '81 (Rollins College), MS Human Nutrition & Nutritional Biology '95 (University of Chicago), MD '99 (University of Illinois at Chicago), MPH '03 (Nova Southeastern University), MBA '19 – Lead Medical Director
For Dr. Maggi, she knew an MBA would be essential when she attended her first business meeting after being promoted to a supervisory position at the major health insurance company she works for.
"At the first meeting, it was painfully obvious to me that I really did not have an understanding of the business concepts or vocabulary to be able to meaningfully contribute to the discussion," she said. "It was like I was listening to another language!"
"This is a reality for many physicians who suddenly have to enter into a financial discussion," she said. "Medical school does not teach business concepts to medical students who will become physicians. Yet, it does benefit physicians to have an understanding of business concepts and finance."
Dr. Maggi explains that even though physicians don't learn about business concepts in medical school, having business knowledge only makes them a better doctor.
"The physician seeing patients benefits by understanding the costs the patients experience as well as costs of the treatments, medical supplies and personnel, as running an office or being part of a group practice requires practical business knowledge," she said. "The research physician needs to understand the financial realities of research while physicians who go into an administrative capacity require an understanding of fiscal responsibility. The reality is in any field of medicine a greater knowledge base of the financial impacts in their position can only make a better-informed physician."
Dr. Maggi has been able to put the business knowledge she's gained in the UF MBA Executive program to use immediately, even using it in a presentation to her company's Chief Medical Officer.
"I find that I use the business knowledge daily whether via a greater understanding of information presented at meetings or being able to identify and work on solutions or improving departmental processes and performance which in the end benefits patients," she said. "I was asked to present a topic to the Chief Medical Officer and other leaders. I was able to use concepts learned directly from my classes to create a successful and well-received presentation that was educational for all."
Read how other UF MBA alumni in the medical field benefitted from an MBA.
2. Lawyers
Nick Aviles, BA Criminology '12, JD '15, MBA '19 – Assistant Public Defender, Marion County Public Defender's Office
For Nick Aviles, pursuing an MBA would not only be beneficial in his current role, but also help him accomplish his future goals – both professionally and personally.
Before he came to the Marion County Public Defender's Office, Aviles worked with two estate planning and probate firms, but he dreamed of doing more.
"After working for a couple of different estate planning and probate firms, I realized that the way to be successful in this area of law was to eventually open my own firm," he said. "I saw the struggle that the small firm owners went through growing their company while being a reputable attorney. That's when I decided that if I was going to eventually open my own firm, and in the distant future, follow my passion of establishing a thriving brewery, I needed to educate myself further on how to effectively run a business."
That led Aviles to the Professional Two-Year MBA program at his alma mater, the University of Florida. He's been able to use the knowledge he's since gained in the program in both his roles at the estate and probate firms and the public defender's office.
"While I was working for the small estate planning firms, I was able to use the financial tools I mastered to help clients pick the right plans and discuss their finances with confidence," he said. "I mostly used the techniques I've learned from the program dealing with clients in my current position, as I have to manage my clients' expectation of the service I am providing them with. If I do that effectively, the relationship between my client and I will be efficient and productive."
While the skills he's gained in the UF MBA program have been beneficial to him now, Aviles is most excited about how he'll use his business knowledge in his planned endeavors.
"I believe the biggest value I will gain from my MBA is definitely in the future," he said. "I plan to eventually be an owner of a business, and this program has given me the tools to do that effectively."
Read how other lawyers who completed their MBA benefitted from the program.
3. Engineers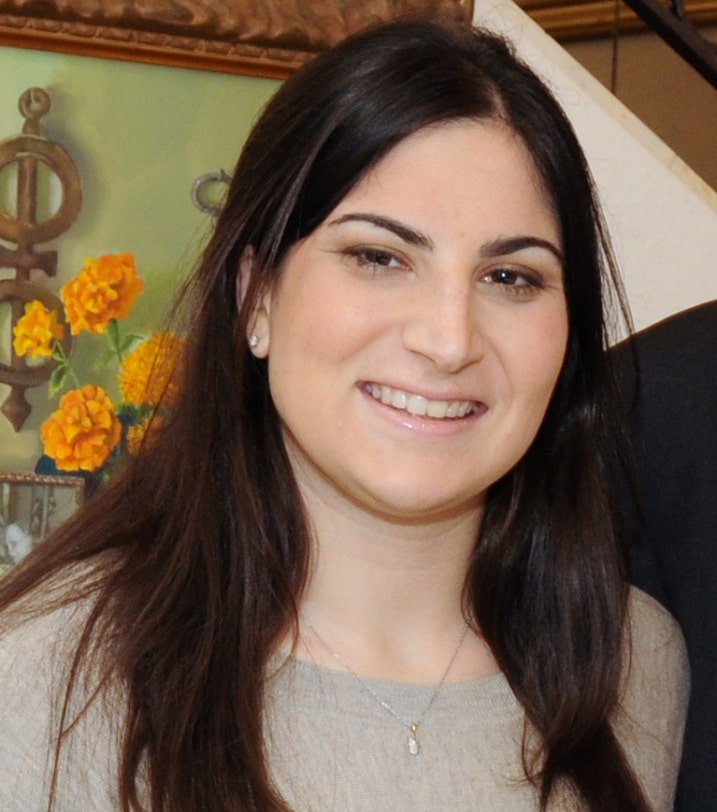 Courtney Lenner, BS Industrial & Systems Engineering '11, MBA '16 – Technical Project Manager, American Express 
Lenner knew she wanted to pursue a master's degree and that an MBA would help her gain a solid foundation of leadership, business and management skills.
"I knew an MBA would help me complement my technical background with skills to understand business as a whole," she said.
Completing an MBA in the UF MBA South Florida program helped her do just that.
"As a Technical Project Manager, I am responsible for leading a team of engineers and working closely with Product Managers to advance our technology systems used by external and internal customers," she said. "The business knowledge I gained from the MBA helps me create and execute on new strategies to improve my team's productivity and agility. I am able to leverage the communication techniques to communicate with stakeholders at all levels. I am using the leadership skills gained to help with ability to lead and motivate teams.
"While I was in the MBA program, my department was going through a larger organizational restructuring. Along with my leader, I was using my business knowledge and leadership skills learned from the MBA program to perform financial assessments and to lead the team through the transformation."
See how other UF MBA alumni in engineering benefitted from the program.
4. Communications professionals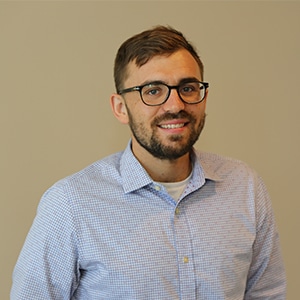 Danny Valentine, BA Journalism '10, BS Biology '10 (University of Iowa), MBA '19 – Senior Communications Manager, Tampa International Airport 
After switching gears from working as a reporter covering education at the Tampa Bay Times to Senior Communications Manager at the Tampa International Airport, Danny Valentine found that he needed to expand his knowledge of business operations.
"Every day, communicators are asked to message out key objectives and company strategy," he said. "I wanted to know how and why those objectives were created – and be in a position to recommend alternatives in the future."
Valentine decided that the best place for him to transform his business education was the UF MBA Weekend Professional Two-Year program. Since starting the program in 2017, Valentine notes his improvement in a variety of skills.
"The MBA has certainly helped me think more strategically," he said. "I've applied change management principles to my everyday duties and used them to shape how I think about some of our company's big challenges. It's allowed me to understand and communicate out complex business and financial decisions to our team with greater ease."
Valentine's MBA education has also expanded his communications adaptability, being easily able to talk to reporters one minute and to business executives the next.
"I have a better grasp on writing for a business audience (hello, Oxford comma!)," he said.  
Read how other communications professionals benefitted from an MBA.
5. STEM professionals
Gillian Dagan, BS – Food Sciences and Human Nutrition, minor in Business Administration, '00; Ph.D. Food Science, minor in Food and Resource Economics '04; MBA '20 – Director of Business Development, Research Services, Mérieux NutriSciences 
With years of leadership experience on the commercial side of business at the global food testing services company she works for, Gillian Dagan decided to pursue an Executive MBA from the University of Florida to add an additional managerial skillset to her resume.
"I wanted a stronger foothold on finance and operations management as I hopefully move into a role that covers both commercial and operations," she said. "I felt like my Ph.D. armed me with the right philosophy for researching questions in the life sciences and, analogous to that, my MBA will teach me not only tactical metrics, but also how to structure those metrics the best way to make good business decisions and monetize alternatives."
Dagan has found that much of what she's already learned in the program has been beneficial on the road to accomplishing her goals.
"I have used a number of concepts from organizational behavior and consumer decision making classes to gain acceptance of new policies and drive change within my organization," she said. "I also feel well prepared from accounting and finance for evaluating companies that we may want to purchase."
Dagan notes that her communication skills have also benefitted from UF's Executive MBA courses.
"The writing and communications classes have permeated every aspect of my career – from emails to presentations, to my LinkedIn profile," she said. "My communications are much more clear and concise, and drive others to action."
See how others in STEM-related industries benefitted from an MBA.
6. Veterans
Andrea Rivera, BA Mathematics '04 (San Diego State University), MS Applied Mathematics '06 (San Diego State University), MBA '20 – Adjunct Math Professor, Broward College
As a surface warfare officer in nuclear power in the United States Navy, Andrea Rivera developed strong leadership and engineering skills. When she transitioned out of the Navy, she knew she would need additional knowledge in business management in order to be successful in her future career.
"I was unfamiliar with accounting, finance, project management, corporate structure and other traditional business applications," she said. "While I was in the Navy, these weren't really relevant to my career but I knew that if I wanted to succeed as an engineer in the civilian sector, I would have to develop the more traditional business skills."
Understanding that her next step was additional education in business lead Rivera to the UF MBA Weekend Professional Two-Year South Florida program, and she hasn't looked back since, even with a busy life that includes an active duty husband, four children and a job teaching math at Broward College.  
"Getting my MBA at UF has been one of the best decisions I've made," she said. "I truly had no idea how many mathematical applications there are in business and how much I would enjoy business analytics. The professors are top-notch and my peers are nothing less."
Having already experienced many of the benefits of the UF MBA program in South Florida, Rivera said she would recommend that other veterans consider an MBA.
"There are some skills that the military does a great job at developing. Veterans typically leave the military with strong leadership skills, the ability to multitask, work independently and think logically," she said. "However, there are many business applications that service-members are never exposed to but are necessary to be successful in a civilian organization. An MBA is an excellent way for veterans to learn traditional business skills that they can apply in the civilian sector to ensure their success moving forward."
Read how other UF MBA alumni who are veterans benefitted from an MBA.